Hermosa Beach Public Urination, Plea to 415(2) Infraction
Our client, age 24, went out to downtown Hermosa Beach with some friends from work. It was hot out, our client said, so it seemed to him too easy to spend more time inside a cool bar drinking cold beer.

He had been to Hermosa Beach one time before and found it was a wonderful place to relax and enjoy oneself. He planned on drinking a healthy amount with his friends. He looked forward to this outing and, with his friends in town from Japan, took Uber to the Pier Plaza area so he would not risk drinking and driving.
The group went into Baja Sharkeez about 8:30 p.m. and did not leave until closing time at about 2:00 a.m. They had multiple pitchers of beer.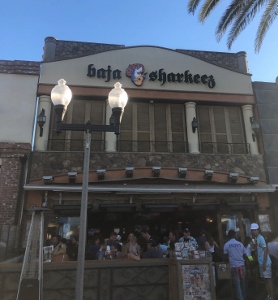 At about 2:00 a.m., the group left the bar and called Uber. The Uber driver told them to wait at an area just past the place where most taxis pick up people, near the Bank of America at the foot of Pier Plaza, but just south on Hermosa Avenue.
Our client and his friends made their way over there, which is a two-minute walk. They knew they had about ten minutes until the Uber driver would be there, as they needed an Uber driver who spoke Japanese.
When the group got to the area to look for the arriving Uber driver, our client realized he needed to urinate. He did not want to go back to the bar because he feared it might take too long (and he probably would not be left back in after 2:00 a.m. anyways), so he wandered into the ground-level parking lot behind the bar and near the Uber pick up point.
He urinated between two cars, but was unaware that there was a uniformed Hermosa Beach police officer only twenty feet away. When our client finished "his business," the police officer approached our client and asked him if he had just urinated. Our client stated he had and apologized profusely. The police officer was unswayed by the show of respect and wrote our client a ticket.
The client signed the ticket, promising to appear in the Torrance courthouse about a month later. He then rejoined his group and even made the Uber ride without making his friends wait for him.
Once back home, he looked at the ticket a little closer. He was unfamiliar with the U.S. legal system, so he knew hiring an attorney would be smart. Our client had no prior criminal history and was a college graduate, working for an import-export company specializing in trade with Japan.
He called up Greg Hill & Associates and explained what had happened to him. He was surprised to know how serious a misdemeanor could be and what the maximum punishment was for such a crime. Greg explained how such cases were generally handled and recommended that our client attend ten Alcoholics Anonymous (AA) meetings prior to the arraignment date and give Greg proof of attendance at such meetings, so he could take it to court.
Greg then appeared at the arraignment in the Torrance Superior Court. The client was charged with a violation of Penal Code § 372, "public nuisance," which is a misdemeanor. Greg looked over the police report and then spoke with the handling Redondo Beach City Prosecutor in the department.
Her initial offer was that she would amend the complaint to allege a count 2 for violation of Penal Code § 415(2), as an infraction, if our client paid a $10 court fine plus penalties and assessments (total of about $150) and made a $550 contribution to the Hermosa Beach Nuisance Abatement Fund at the Hermosa Beach Treasurers Office.
Greg then showed the prosecutor our client's proof of attendance at ten AA meetings and the prosecutor agreed to strike the $10 court fee, saving our client about $150.

Greg then explained the offer to the client and the client agreed to make the $550 contribution. He then paid Greg Hill & Associates the $550 and Greg Hill went to the Hermosa Beach Treasurer's Office and made the contribution on behalf of our client.
Greg then returned to court about two weeks later and showed proof of making the donation for the client. The case was then reduced to an infraction and the misdemeanor was dismissed.

The client was happy to resolve the case without being place on probation or having to perform any community service. He was especially relieved to avoid serving any time in jail.
For more information about public urination and the issues in this case, please click on the following articles:
Contact us.