Hermosa Beach Public Urination, Judicial Diversion Granted
Our client, age 24 and in Hermosa Beach for a short vacation from Illinois, went down to Hermosa Beach with an old friend attending graduate school at UCLA for dinner and drinks. Our client had recently graduated from the University of Illinois with a computer engineering degree.
The two enjoyed dinner and then headed over to Patrick Molloy's and had a few beers on tap while listening to live music. The two decided to call it a night rather early, about 10:30 p.m. and strolled out to the Hermosa Beach pier to just get some fresh air.

On their return to the parking lot on the south side of the Pier Plaza, the two were walking past Scotty's, which is just sought of Hennessey's Tavern and directly on the Strand. Our client needed to urinate, so he went over near a dumpster in the alley (Scotty's closes early) and proceeded to relieve himself.
Just as he began urinating, a Hermosa Beach police car drove by in the alley and shined its search light over towards our client. According to the police report, our client's friend attempted to stand between the police car and our client to block the vision of the officers of our client urinating. Our client's friend was apparently quite deliberate in doing this, which the police did not appreciate.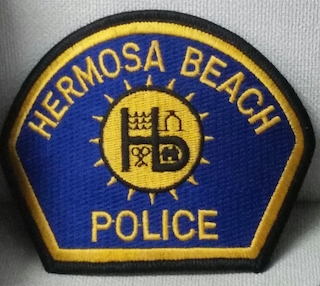 Hermosa Beach PD Patch
The police parked their car and got out to approach our client, who by then was zipping up his pants and sheepishly walking towards the police, embarrassed by being caught. Our client's friend awkwardly stood by. The police asked for our client's driver's license, which he produced. Our client apologized and expected nothing more than a warning and admonishment.
However, unlike in Illinois, police began writing our client a ticket for public nuisance, Penal Code § 372, which is a misdemeanor. When police finished writing the ticket, they handed it to him, asking him to sign the "Promise to Appear" section at the bottom of the ticket. On that line, he signed a promise to attend court in Torrance in about three months.
Once the client returned to Illinois, he looked more closely at the ticket and researched the offense on the Internet. He was disturbed to find that it was punishable by up to six months in county jail and a fine of up to $500, plus penalties and assessments (total will be approximately $2,400).

He then called Greg Hill & Associates and spoke with Greg Hill, explaining the facts of the case and his concerns about having to return to California for the court hearings. Greg listened to the client explain the facts and explained an attorney could appear in court for a person like the client charged with this type of misdemeanor. Greg explained how such cases were generally handled in Torrance, but commented that beginning in 2021, there would be a new law (Assembly Bill 3234) allowing judicial diversion.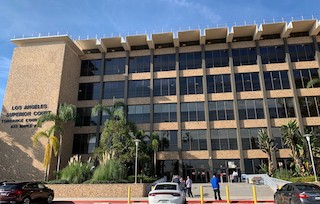 Torrance Courthouse
Greg then explained what judicial diversion was under Penal Code §§ 1001.95 to 1001.97 and expressed optimism that the client's case would be resolved through judicial diversion. Greg explained that it allowed a judge, in his or her discretion and over the objections of the prosecutor to divert a case for up to two years, suspending proceedings while the client attends classes, performs community service and remains free of contact with law enforcement. Greg explained that certain crimes, specifically stalking (Penal Code § 646.9), domestic violence (Penal Code § 273.5 and Penal Code § 243(e)(1)) and any misdemeanor requiring registration as a sex offender under Penal Code § 290, were not eligible.
Greg further explained that judicial diversion was a very good program insofar as if one completed its terms, the case was ordered dismissed under Penal Code § 1385 ("in the interests of justice") and ordered sealed and destroyed.
Greg recommended that the client attend ten Alcoholics Anonymous (AA) meetings and give Greg proof of such attendance, even if by Zoom, prior to the arraignment. They client did this in about two weeks, which was great.
At the arraignment, Greg discussed the case with the Redondo Beach City Prosecutor, who was assigned to handle the Hermosa Beach matters that morning. Greg discussed the client's lack of a prior criminal history and showed her proof of his attending ten AA meetings.
Greg then requested that the judge divert the matter through the new law. The judge commented that this case was the first one to seek judicial diversion in the Torrance Courthouse and gladly granted our request, placing the client on one year of judicial diversion with just one obligation: make a $550 "donation" to the Hermosa Beach Nuisance Abatement Fund, which was traditionally the terms of probation or terms of earning an infraction previously for such cases.
The client was especially happy to be offered this chance at having the matter sealed upon completion of judicial diversion, which would remove any notation in his criminal history and therefore preserve a "clean record" for him.
For more information about public urination, please click on the following articles: