Hermosa Beach, Misdemeanor Ticket to Infraction, 10 AA's
Our client, age 23, was handed a ticket for allegedly violating California Penal Code § 372, defined as "public nuisance," after a Hermosa Beach Police Officer claimed to see him urinating on the ground near a porta-potty in an alley. The alley was in the downtown area off of the Pier Plaza. It was about 2:00 a.m. when our client was handed the ticket.
In a Nutshell: Hermosa Beach public nuisance ticket for misdemeanor violation of PC 372. Case resolved for infraction after client does 10 Alcoholics Anonymous meetings and pays a fine is $150 plus penalties and assessments (total of about $750).
Our client did not want to go into the porta potty at night because it was completely dark inside and dirty, so he urinated next to it instead. Our client had fears of falling down inside and putting his hands on dirty areas and having his clothes dirtied up and smelly in the worst way with the urine or vomit of someone else.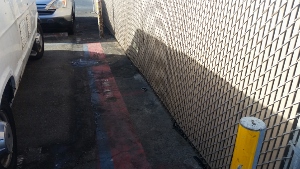 Our client had just graduated from Arizona State University and was happily employed in sales. He was in California on a short vacation from Tempe, where he worked. There was perhaps no place better than the downtown Hermosa Beach Pier Plaza area to smell the ocean air, have a good dinner and then enjoy watching some sports on a large flat-screen television at one of the local bars with a cold beer.
After he received his ticket and realized he faced up to six months in Los Angeles County Jail and up to a $1,000 fine (plus penalties and assessments that could boost the total owed to over $4,500), he understood it was not just a $20 ticket like one gets for parking illegally. He could not just write a check, mail it in and forget about it.
The client consequently called Greg Hill & Associates and spoke with Greg Hill, who listened to the facts of the case. Greg asked the client about whether he had any prior record and the client disclosed he was currently on probation in Los Angeles County for a DUI and had a prior misdemeanor public urination ticket from Santa Barbara from about five or six years earlier. These two prior convictions made the client quite nervous that the prosecutor might seek a probation violation in the other Los Angeles County case out of the Metropolitan Courthouse in downtown Los Angeles..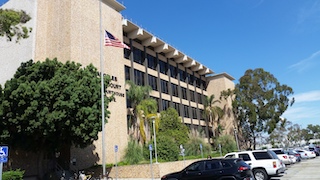 Torrance Courthouse
Greg recommended that the client complete 30 Alcoholics Anonymous (AA) meetings, just in case the Hermosa Beach City Prosecutor ran his criminal history (rap sheet), read about the two prior alcohol-related incidents and concluded the client was once again having difficulty with the responsible use of alcohol. While public nuisance itself is not defined as having anything to do with alcohol consumption, the fact that our client was cited near Pier Plaza at about 2:00 a.m. suggested he may have been drinking alcohol in a manner than impaired his judgment, leading him to urinate in public.
Greg knew from experience that usually, the prosecutor did not consider prior convictions and Greg hoped that practice would continue
The client then had sufficient time to complete 30 AA meetings prior to the arraignment, but only completed ten.
On the day of the arraignment, the Hermosa Beach City Prosecutor was in a good mood and graciously agreed to amend the complaint to allege an infraction violation of Penal Code § 374.3(a) ("public dumping," or littering, most commonly alleged when someone dumps an old sofa or mattress somewhere). The prosecutor then agreed to dismiss the misdemeanor. She did not review our client's criminal history. This was quite a bit of good luck.
The client pled to the infraction and was luckily ordered to pay just a $150 fine, which was earlier only reserved in Torrance on these types of cases for those who attended 30 AA meetings. With the penalties and assessments added to the fine, the total owed to the Los Angeles Superior Court would be about $750.
In short, the resolution of the case was better than could have been expected. The client was happy to have the misdemeanor dismissed, as he was quite nervous about losing his job if convicted of a third misdemeanor, let alone another involving alcohol.
For more information about the issues in this public urination case summary, click on the following articles:
Contact us.