Gardena, Police Witness Client Punching Girlfriend, Misdemeanor
Our client, age 27, was observed by his neighbor fighting with his girlfriend in a common area of a Gardena apartment complex. The two were drunk and had argued, but the argument quickly turned physical and was quite loud. It was about 11:00 p.m.
The neighbor then called the police. When police arrived, our client was literally sitting on top of his girlfriend, straddling her, while continuing to punch her. Our client was in extremely good physical shape and his girlfriend was overweight and quite a bit older than him. Gardena police officers had to pull our client off his girlfriend when he refused to obey their commands to stand up and back off. He was arrested for felony domestic violence and taken to jail. The girlfriend refused medical treatment.
Synopsis: Gardena, police see and arrest client punching girlfriend on ground, arrested for felony domestic violence, case resolved for simple, misdemeanor battery.

Bail was set at $50,000, the standard felony bail level for domestic violence. Our client's parents quickly posted bail, which was about $4,200, or 8.4%.
Our client came to our office convinced he was going to prison for at least a year. He had served time in prison in the past and was well aware of how brutal our legal system can be at times. He knew the witnesses to the incident could not be impeached easily, as they were police officers.
Through an investigator, our office quickly interviewed the girlfriend who did not want her boyfriend prosecuted (he had a large worker's compensation settlement that she coveted). We had her sign a declaration under oath to that effect, which she readily and eagerly signed.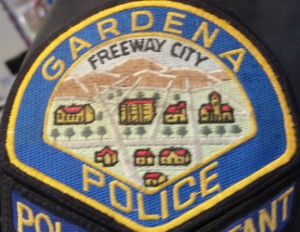 Greg Hill then drove up to the Gardena Police Department and presented this to the handling detective at the Gardena Police Department before their report was completed. We then lobbied the Torrance District Attorney to dismiss the case based on mutual combat issues, as the girlfriend had started and continued the fight.
The girlfriend then changed her phone number and moved out of state, we were told. This meant that the prosecutor could not contact her or bring her to court.
While this is often a good thing, in this case it meant little because the neighbor who called the police remained accessible by the prosecutor and the police officers who saw the violence were also percipient witnesses.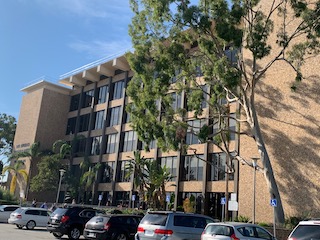 Torrance Courthouse
Nevertheless, as Greg knew, a jury would be quite curious as to where the victim was at trial and the jury would want to know why she was not called to testify. The jury would speculate as to where she was and what she would have testified to if present at trial.
Our pre-filing efforts may have had some effect (we will never really know for sure), as the case was miraculously filed as a misdemeanor, with three counts (violations of Penal Code §§ 242, 243(e)(1) and 273.5). We thought the case was surely going to be filed as a felony, as our client was literally caught sitting atop his girlfriend, punching her repeatedly in the head and face.
Our office continued fighting for our client, explaining that the police officer really only stated in his report that he observed our client sitting on top of his girlfriend (not hitting her) and the neighbor only reported hearing a loud argument. In other words, were the police officer to add to his report, this testimony might be regarded with skepticism by a jury because it should have been included in the original report.
These efforts eventually persuaded the Torrance District Attorney to dismiss the domestic violence count (section 273.5) and the battery on a girlfriend count (243(e)(1)).
However, the client did end up pleading "No Contest" to simple battery (Penal Code § 242) and was sentenced to 36 months of informal, or summary probation, along with having to attend 52 weeks of batterers' classes. The client also had to make a $400 contribution to a domestic violence fund (this is now $500).
This resolution was far better than facing a felony that could have been deemed a strike as a serious and violent felony.
For more information about domestic violence in general, the difference between a felony and a misdemeanor and the requirement that police see a crime taking place, click on the following articles:
Watch our Video about Domestic Violence by clicking
here
.
Contact us
.