Gardena, Client Hits Pedestrian, Set Aside, License Reinstated
Our client was lost. It was dark. She was driving up and down Western Avenue in Gardena, trying to find a particular side street. It was hard to read the street signs in the dark.

She had consumed some wine earlier in the evening, but felt fine. It was dark and she was late. She was 24 years old and a school teacher.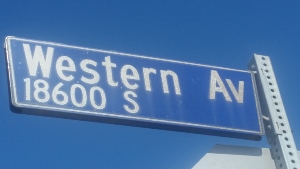 As she made a U-turn, she heard a thump, but dismissed it as a bump in the road or maybe a piece of trash. She kept driving. It was a rough area of town and it was dark. She did not feel safe stopping.
Summary: Client allegedly runs over pedestrian in Gardena, arrested for DUI, license suspension set aside when DMV cannot prove our client was the driver.

At the time, police were nearby and responding to another incident. One of the officers was standing outside by his car and looked over towards our client, who was driving away from the officer.
On the street lay a man, rolling around as if he had just been hit by a car. The man had apparently been jaywalking in the middle of the block. The closest car was the one allegedly driven by our client. The police officer immediately made a call to direct a police car to find the car he described. Our client's car was a very common Nissan Sentra. The car was too far away for the officer to read the license plate of the car he strongly suspected was involved in the hit and run.
The police officer called for medical care as well and the homeless man, who the police report stated was himself under the influence of alcohol, was taken away to Harbor UCLA Medical Center (formerly known as Harbor General).
About ten minutes later and several miles away, police pulled over our client. They asked her if she was involved in hitting a pedestrian and she said no. The police looked at our client's car and found no evidence of any impact to the car.
However, our client admitted to being lost and officers detected the odor of alcohol in her breath. She was immediately arrested, as her admission of being lost and being under the influence of alcohol somehow seemed enough to confirm the officer's identification of her as the hit and run driver. She was a convenient person to blame,
Our client's BAC was only 0.06%, but she was arrested on suspicion of violating Vehicle Code § 23153(a), felony DUI involving injuries. The client was extremely worried what consequences she faced with a felony on her record, not only for her job, but in terms of prison.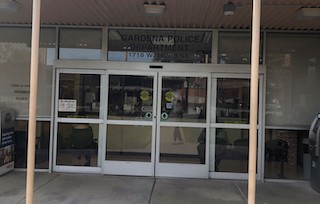 Gardena Police Station
She was released from the Gardena Police Department after signing a promise to appear in the Torrance Superior Court in about five weeks. The police did not require her to post bail, which was unusual for a felony DUI.
She then called up Greg Hill & Associates and met with Greg Hill the same day. The client explained what happened to her and Greg explained what would happen in court and at the DMV Hearing.
At the DMV Hearing, which doubled as a negligent operator hearing, Greg Hill argued that the police officer reporting the incident actually did not see the impact between any car and the homeless man. The police report even stated this. He made a quick conclusion.
Moreover, our client did not admit she struck a pedestrian and the homeless man was never interviewed. In addition, and perhaps most significantly, our client's car showed no evidence of an impact by a person, which one would expect to see. Greg argued that really, what had happened was the police arrested the wrong driver, but were ready to pin blame on our client because she admitted she was lost and had consumed alcohol. After all, our client was driving one of the most common types of cars on the street.
The DMV surprisingly agreed and not only set aside the suspension, but deferred on revoking our client's license as a negligent operator.
For more information about being stopped for DUI and DMV Hearings in general, click on the following articles:
Watch our video about DUI by clicking here.
Contact us.