Gang Enhancements Reversed When Crawford Violation
When the prosecution alleges that a crime was committed to benefit, further or promote the interests of a criminal street gang (Penal Code § 186.22(b)), the prosecution must show for the jury certain things to find the enhancement is true.
The prosecution must show: 1) that defendant "actively participated" in a criminal street gang; 2) defendant knew that the criminal gang members participated in a pattern of criminal activity; and 3) defendant willfully assisted, promoted or furthered felonious criminal conduct by gang members. California Criminal Jury Instructions (CALCRIM), Instruction 1400.
Brief Synopsis: A Sixth Amendment violation under People v. Sanchez can easily take place in a case with gang allegations if the so-called gang expert for the prosecution testifies to the content of reports written by other officers, so the smart defense attorney must be alert to object to such testimony, as the following case summary exemplifies.

It is undeniable that introduction of gang-related evidence presents a danger of undue prejudice to defendant(s). "We have recognized that admission of evidence of a criminal defendant's gang membership creates a risk that the jury will improperly infer the defendant has a criminal disposition and is therefore guilty of the offense charged."
People v. Williams
(1997) 16 Cal.4th 153, 193.
Indeed, "even where gang membership is relevant, because it may have a highly inflammatory impact on the jury, trial courts should carefully scrutinize such evidence before admitting it."
Williams
,
supra
, at 193.
However, evidence of the defendant's gang affiliation, including evidence of the gang's territory, membership, signs, symbols, beliefs and practices, criminal enterprises, rivalries and the like – can help prove identity, motive, modus operandi, specific intent, means of applying force or fear of other issues pertinent to guilt of the charged crime.
People v. Hernandez
(2004) 33 Cal.4th 1040, 1050.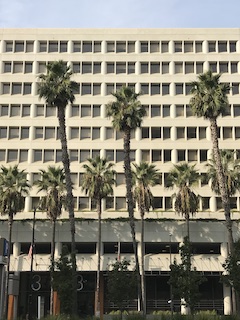 Court of Appeal Sixth Appellate District San Jose
In 2012, Joseph Delgadillo was engaged in a custody dispute with his ex-wife. Delgadillo's ex-wife was dating Philip Garcia at the time. In November 2012, Delgadillo's daughter came to his home with bruises and told Delgadillo that Garcia had hit her. Delgadillo reported the incident to the Hollister Police Department, but they did not arrest Garcia.
On the evening of December 6, 2012, Delgadillo went to his cousin's house to watch a football game. At some point, the cousin (Andrew Lanford) asked Delgadillo why he had called the police on Garcia. The cousin and Delgadillo then went outside for a cigarette and they saw Garcia, Vincent Pettie and a third man.
Garcia, Pettie and Lanford then questioned Delgadillo why he was a "cop caller" and a fight ensued. In the course of the fight, Delgadillo's sweatshirt was pulled over his head and he was pushed to the ground. Someone then hit him over the head with a hard object, which had the weight of a gun. Delgadillo managed to get to his feet and pulled the sweatshirt off his head, only to find Garcia pointing a gun right at his face. Delgadillo ran away and Garcia shot at him four or five times. Delgadillo suffered a laceration to his head and bruises all over, and scratches, but escaped without further injury.
Garcia, Pettie and Lanford were later arrested and charged with attempted murder, assault and witness dissuasion, with gang and firearm enhancements. The three were each convicted. Garcia was sentenced to 42 years to life and 29 years to life for Pettie and Lanford.
During trial, the prosecution had San Benito County Deputy Sheriff Michael Mull testify as an expert in criminal street gangs. He opined that all three defendants were members of the Norteño criminal street gang. When asked about a hypothetical offense with facts similar to those set forth above, he opined that such an offense would benefit and promote the gang.
Deputy Mull then testified that he believed each defendant was an active member of the Norteño gang, based on reports he had reviewed concerning each defendant that were written by other officers concerning prior crimes each defendant had been suspected of and / or prosecuted for.
Garcia, Pettie and Lanford appealed the conviction and the sentence on many grounds, but this article will only discuss their argument that their Sixth Amendment right to confront the witness against them was violated with the judge allowed Mull to testify to what he had read in other reports by other officers. After all, defendants were not able to cross-examine such officers. This was a violation previously recognized in
Crawford v. Washington
(2004) 541 U.S. 36 and
People v. Sanchez
(2016) 63 Cal.4th 665.
The Sixth Appellate District Court of Appeals agreed with the three defendants on this issue and reversed the judgement and remanded the case back to the San Benito Superior Court for further proceedings.
We bring this article to the reader's attention because a "Sanchez violation" is actually quite common and often overlooked by defense counsel and even judges in the course of testimony of a gang expert.

The citation for the Sixth Appellate District Court ruling discussed above is People v. Vincent Pettie (6th App. Dist., 2017) 16 Cal. App. 5th 692, 224 Cal. Rptr. 3d 160.


For more information about gang issues, please click on the following articles: