Fullerton, Non-Alcohol DUI Arrest, Blood Draw, No File
Summary in 50 Words or Less: Client arrested in Fullerton for non-alcohol DUI and suspected to be under the influence of drugs and in fact, she had ingested methamphetamine six or seven hours earlier. Blood sample taken; case not filed.

Our client, age 23, was high on methamphetamine and driving her car on city streets near the Cal State Fullerton campus. It was about noon on a weekday in July. She also did not have a driver's license, but curiously was the registered owner of her car.
As she headed southbound on State College Boulevard, just north of Nutwood along the west side of campus, a City of Fullerton police officer noticed our client weaving within her lane of traffic and made a traffic stop.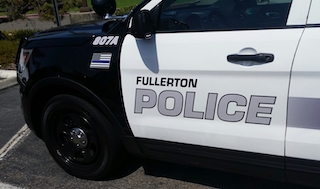 Our client was not drunk. She had not been drinking at all. However, she was high on methamphetamine and was quite anxious about being stopped by the police. The police asked her to submit to a breath test after advising her that it was optional. Hearing that it was optional, she refused to give a breath sample.

Police then asked her to perform some field sobriety tests and she started them too early, impatiently trying to get the test done as fast as possible. Her actual coordination was not affected like it is for a person under the influence of alcohol, but she was shaking a bit, as if shivering although it was not cold, being near noontime on a day in July.
Officers examined her pupils and asked the client to stick out her tongue, which police claimed was light pink, as if she was dehydrated. She was sweating quite a bit. They finally asked her if she was high on anything and she answered, "no," but in fact about five hours earlier, at around 7:00 a.m., she had ingested a small amount of methamphetamine.
Officers then put on handcuffs on her and took her to the Fullerton Police Station, where she submitted voluntarily to a blood test. Her car was towed to an impound lot.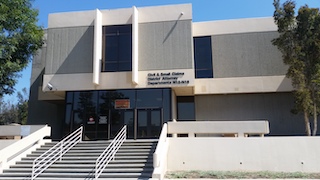 Fullerton Courthouse
After giving blood, she was booked and held for a few hours for observation. She just sat down in the holding cell and waited for about three hours before she was released. She did not yell at the police and her shivering abated a bit.
As she was released on her own recognizance, she signed a promise to appear in the Fullerton Superior Court in about three months.

A few days after her release, she called Greg Hill & Associates and discussed what had happened. Greg commented that the blood test may not even detect the presence of methamphetamine because its half-life was twelve hours, so a great deal of it would pass out of her system before the test was even given. Moreover, a urine test is the more accurate way for a laboratory to test for the presence of methamphetamine, not a blood test.
Moreover, even if methamphetamine is detected, the quantity or concentration is not usually measured. The test only is for the presence of the substance. A retest of the blood would be necessary to get its concentration to know if the amount was enough to impair someone.

It merits mention that a person high on meth usually does not drive in a manner like a person impaired by alcohol. It anything, the person under the influence of methamphetamine will be more vigilant about driving in a safe manner, although the person may speed.

Greg then explained to the client how such cases are often resolved and our strategy, which would include a retest of the blood sample. Greg also described why it was good that she had reached out to us within ten days of the arrest so our office could call the DMV to reserve a DMV hearing and, consequently, the client's driver's license would not be suspended automatically.
Greg further explained that since the client was not driving under the influence of alcohol, her license would be reinstated once the DMV realized there was no blood alcohol content involved. This is, in fact, what took place with our client.
As to the proceedings in court, Greg explained to the client the legal process and how such non-alcohol DUI's are often resolved for a "dry reckless," meaning not a DUI at all. The critical inquiry for this case would be reviewing the officer's "Dash Cam" video, also known at the mobile video audio recording system (MVARS) tape, because that would be needed to show the client was driving in an impaired manner.
Luckily, however, as Greg suggested might happen once the blood test results were received, the Fullerton City Attorney's Office decided not to file a case at all, which was a big relief for our client.
For more information about non-alcohol DUI, please click on the following articles: