Fullerton, DA Says "He's Dead," Wet Reckless, 0.12% BAC
Our client, age 24, was pulled over for supposedly making an unsafe lane change in downtown Fullerton at about 2:00 a.m. He had no prior criminal history.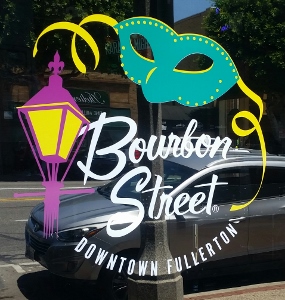 Once the arresting officer approached the vehicle, he claimed he smelled the odor of alcohol from our client, although the vehicle was packed with two other intoxicated passengers besides our client.
In a Nutshell: It is not unusual in Orange County to encounter aggressive and brash young prosecutors, but when a DA smugly looks at a police report and announces "he's dead" as if to say a conviction for DUI is certain, a more experienced attorney becomes motivated to prove the DA is wrong. In this case, we accomplished this, resolving the case for a wet reckless, avoiding the DUI the prosecutor assumed would follow.
The investigating officer then asked our client to step from the vehicle and perform several field sobriety tests on an uneven sidewalk in windy conditions. When the officer concluded that our client failed the tests and therefore, was most likely intoxicated, he asked our client (fifteen minutes after pulling him over) if he had been drinking. Our client admitted to having "one beer." He was then promptly arrested.
This series of events, the reader may notice, followed an unusual sequence. Usually, an officer will first ask the suspect if he or she has been drinking before asking the suspect to perform field sobriety tests.
Once arrested, he was asked if he wanted to provide a breath or blood sample and our client chose blood. The officer then transported our client to a local hospital in Fullerton, where our client's blood sample was taken.
In the course of later transporting the blood to the Orange County Crime Lab in Santa Ana for analysis, no chain of custody was recorded at all, despite specific instructions to do so on the Orange County Crime Lab Toxicology Report.
Upon being released the next morning, our client retained us. Our office gathered photographs of the location where the field sobriety tests were administered to show the uneven pavement and obtained the police report from the Fullerton Police Department. The photographs were helpful to showing that our client's balance was not tested on even ground and that if his gait was noted as unsteady in the police report, there was an alternative explanation to account for this.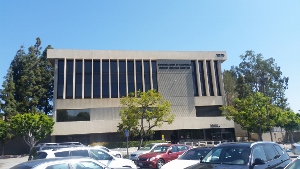 Fullerton North Justice Center
After our client was arraigned in Fullerton on charges of violating Vehicle Codes §§ 23152(a) ("Driving While Under the Influence of Alcohol") and 23152(b) ("Driving with a Blood Alcohol Level of 0.08% or Higher"), the DA told us "your client has no case. He is dead." Greg was slightly amused at such a show of bravado by the prosecutor and disturbed that he had such zeal in what was a relatively minor DUI case.
We then went to work, submitting a Defense Position Letter to the DA's supervisor that made it clear that the officer's reason for pulling over our client at all seemed pretextual, as an improper lane change is only improper if our client affects the safety of another vehicle (per People v Carmona), which the arresting officer failed to document. Next, we pointed out that the location where the field sobriety tests were given was so uneven as to make balance determinations by the arresting officer unreliable.
Our office also presented data of the winds on the evening in question, showing gusts to 24 miles per hour. Next, our office showed that the chain of custody was improper, meaning the reliability of the blood analysis was an issue.
Our office then threatened to file a motion to suppress all such aforementioned evidence if the DA did not dismiss the case. When the DA countered with an offer of a wet reckless, our client accepted the offer, advising us that he had actually consumed five or six beers on the evening in question. By agreeing to a wet reckless, rather than a DUI, our client saved approximately $1,000 in fines, penalties and assessments. More importantly, a plea to a wet reckless avoids the obligation to install an ignition interlock device (IID) on the client's vehicle.
The DA told us he had never offered a wet reckless at such a high BAC, but felt it was the right thing to do given the facts of this case as we presented them to him.
For more information about DUI issues, please click on the following articles:
Contact us.