Federal Sentence Enhancement Proper for Person Deported?
Under both state and federal law, a sentence is subject to an increase, or an "enhancement," when a judge finds certain conduct that makes the conduct at issue more blameworthy in some way.
Without All the Details, What Happened?: Federal sentence enhancement proper for person deported, but subsequently found back in U.S. serving time in a California state prison.

In federal court, the enhancement is quantified by points under the U.S. Sentencing Guidelines.
In our practice, it is not uncommon to see an alien deported, only to reappear in the California, often because his family is here and his children are enrolled in local schools, playing sports with other local kids and integrated into the local area.
Gustavo Reyes Ceja seemed to follow this pattern, except he had been convicted of several serious crimes. In 1984, he had been convicted of voluntary manslaughter and assault with a firearm. He was then deported back to Mexico. He subsequently returned surreptitiously to the United States and was convicted of committing a lewd act upon a child in 1991. He then served several years in prison here and was again deported back to Mexico.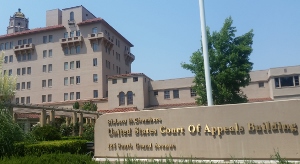 U.S. Ninth Circuit Court of Appeals Pasadena
Reyes-Ceja again returned to the U.S. without permission and committed a petty-theft in 2000. He was again deported to Mexico.
He again returned to the United States and committed grand theft in 2007. He was again convicted, this time being sentenced to thirty-two months in state prison in Riverside County. He was about two years into the thirty-two month sentence when the Bureau of Immigration and Customs Enhancement (ICE) found him.
Reyes-Ceja was then charged with being "found in" the United States after being previously deported, a violation of 8 U.S.C. § 1326(2). The Assistant U.S. Attorney assigned to the case sought and the federal judge handling the case approved a two-point sentence enhancement due to Reye-Ceja being illegally with the U.S. and in custody.
Pursuant to his plea bargain, Reyes-Ceja stipulated to certain facts as alleged by the prosecution. For example, he stipulated that, he was not a U.S. citizen. He stipulated also that after being removed from the U.S., in 2004, he knowingly re-entered the U.S. without the consent of the Attorney General or the Secretary of the Homeland Security. It was also agreed to by stipulation by Reyes-Ceja that ICE found him more than five years after he had illegally reentered the U.S.
Reyes-Ceja was then sentenced to 37 months in federal prison, the low end of the 37-46 month range for his violation, taking into account the two extra points for being "found in" the U.S. while under a criminal justice sentence. Without the two point enhancement, he would have faced thirty to thirty-seven months.
Reyes-Ceja then appealed the sentence, arguing to the United States Court of Appeals for the Ninth Circuit that his being found in a state prison in Riverside County did not qualify as "while under any criminal justice sentence," as the federal sentencing guidelines stated.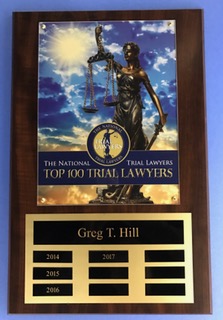 At first blush, this appeal certainly seems hopeless. Rhetorically speaking, one may ask what else would better exemplify being "under any criminal justice sentence" than being in state prison? For this reason, Reyes-Ceja's appeal certainly wins our curiosity.
Reye-Ceja argued on appeal that for sentencing purposes, his "being found in" should have been determined at the point he was arrested on the grand theft two years earlier, before he was incarcerated. Otherwise, he was unfairly given an enhanced sentence because ICE delayed "finding him" until he was already in custody.
Moreover Reyes-Ceja also argued that when he was found by ICE in state prison, he was not there voluntarily. He argued he would have been in Mexico instead. He could not avoid being in prison, so he really should only have been punished for being in the United States prior to being arrested for grand theft, not after convicted.
In
United States v. Gustavo Reyes-Ceja
(2013 DJDAR 4252), the Ninth Circuit rejected Reye-Ceja's arguments, noting that the same argument had been made by others in the Fifth, Tenth and Eleventh Circuits, all without success. The court also rejected Reyes-Ceja's argument that his being found while in custody depended on the State of California's and ICE's delayed action and not his, saying the federal statue plainly says "at any time."
Without becoming hostile to Reyes-Ceja's bold arguments, the Court of Appeals ended its opinion by noting, "[t]he alien generates the crime through his voluntary act of reentry after having been deported." Consequently, the lower court's ruling was affirmed, leaving Reyes-Ceja with the thirty-seven month sentence.
The citation for the Ninth Circuit ruling discussed above is United States v. Gustavo Reyes-Ceja (9th Cir., 2014) 712 F.3d 1284.

For more information about deportation and immigration issues, click on the following articles:
Fifty-One Month Sentence for Illegal Re-Entry to United States Affirmed Because Deportation Does Not End Parole
Contact
Greg Hill & Associates