51 Month Sentence for Illegal Re-Entry to U.S. Proper
Juventino Gonzalez was convicted for possession of marijuana on May 23, 2008 and sentenced to a term of probation. While on probation, about ten days later, he was sentenced for burglary. The sentence placed him in prison for six years. The two cases were in different court houses.
Main Point: Fifty-one month sentence for illegal re-entry to United States affirmed because deportation does not end parole.

Less than three years later, he was released from prison, placed on parole and deported to Mexico. He subsequently re-entered the United States within the parole period and was arrested.
Gonzalez was charged with violating 8 U.S.C. § 1326 and pleaded guilty. He was sentenced to 51 months in prison.
Gonzalez appealed the sentence, arguing that the federal judge erred in calculating his criminal history score. He argued that his possession of marijuana conviction and his burglary conviction should have been counted as just one conviction. By being treated as two separate convictions, Gonzalez received six points toward his criminal history score rather than just three points.
Gonzalez argued that the two prior sentences should have been treated as one because the sentencing hearings for each were originally scheduled for the same day, although in different court houses. He argued that if the judge in his marijuana case had worked faster, he would have been sentenced on the burglary case the same day.
The United States Court of Appeals for the Ninth Circuit disagreed. It looked at the U.S. Sentencing Guidelines, Section 4A 1.2(a), which states prior sentences must be counted separately unless the sentences resulted from offenses contained in the same complaint or the sentences were imposed on the same day.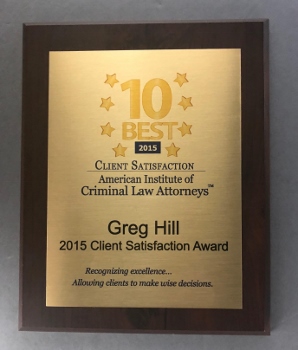 Here, Gonzalez was sentenced for possession of marijuana for an offense that took place on February 26, 2008. He was sentenced on May 23, 2008. His burglary sentence was imposed on June 3, 2008 for a burglary that took place on March 20, 2006. The two offenses were charged in different complaints. Thus, the Court of Appeals found Gonzalez's appeal meritless on this argument. It seemed that the Appellate Court did not even evaluate whether the scheduling problems Gonzalez experienced were an exception or relevant to § 4A 1.2(a). "Same day" simply meant "same day" and not "scheduled for same day."
The District Court also imposed two sentencing points because Gonzalez committed the offense while on parole, pursuant to § 4A 1.1(d). Gonzalez argued that his parole terminated automatically when he was deported from the United States, citing to a California Department of Corrections and Rehabilitation policy memorandum.
The Court of Appeal considered the memorandum, but found it said a parolee may be discharged from parole upon deportation if certain conditions were met, of which, the court noted, Gonzalez took no steps to meet.
The Court of Appeal further noted that the presentence report for Gonzalez states that he was placed on non-revocable parole until April 1, 2012 under Penal Code § 3000.03 Gonzalez then re-entered the U.S. on May 13, 2011.
Consequently, the Court of Appeals affirmed Gonzalez's fifty-one month sentence.
We summarized this case for our clients and potential clients because Gonzalez's appeal tried two common arguments and failed. The ruling shows the no nonsense approach that federal courts in general apply toward sentencing and how a sentence, once imposed, is difficult to challenge.
For more information about deportation issues, click on the following articles: