El Monte Court, Motion to Vacate 2005 Conviction Granted
In 2005, when our client was just 21 years old, he was found in possession of a small amount of cocaine in a parking lot for a then-popular bar in El Monte. At the time, our client was using cocaine almost every day. Our client was born in Mexico in 1984 and came to the U.S. at age two. He was not a U.S. citizen.
The judge in the El Monte Courthouse on the case was willing to help our client kick the cocaine habit if he wanted to participate in a program called PC 1000. Our client was mostly concerned with being in county jail away from his cocaine supply, so when the judge held him in jail for eight days after he was arrested, our client was desperate to get out.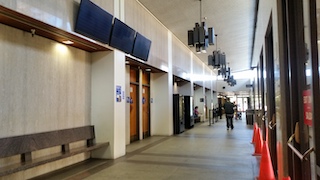 El Monte Courthouse
Our client would have agreed to plea to any terms if he were released, so when the public defender explained PC 1000, our client eagerly accepted. He then entered a no contest plea to violation of Health and Safety Code § 11377(a), possession of a controlled substance.

In 2005, this conviction was a felony. Our client could not have cared less – all he wanted was cocaine. So when the judge read the immigration warnings to our client, our client did not really understand that it applied to him even though he was a lawful permanent resident at the time.

He believed if he was a lawful permanent resident, he was permanently in the United States and safe from deportation. After all, the client observed the judge reading the immigration admonition to every single person, even if obviously a U.S. resident. The client was too intimidated, moreover, to ask his public defender why the judge was reading such a warning to him if it did not apply.
One of the first and foremost obligations of being on PC 1000 is to enroll in a specified, court-approved drug treatment program, the address and telephone to is provided by the court clerk after one enters the plea as part of PC 1000.
Our client had only one thing on his mind, cocaine, so he failed to enroll in the program and on the date when he was supposed to return to court to show he was enrolled, he did not appear. The judge therefore entered the conviction against our client. He was now a convicted felon and this led to him losing his lawful permanent residence status. The judge also issued a bench warrant for our client's arrest.
The client was arrested about a year later and brought to court, where the judge sentenced to probation with credit for his time served. About ten years later, his lawful permanent resident status was revoked and the client was told to "self-deport."

He did not return to Mexico as he was directed. In 2021, he had a solid job as a manager of about 50 plumbers working a large geographic area for a major plumbing company. Our client was married and had six kids, none of whom could speak Spanish.
He knew he was supposed to "self-deport," so he went to an immigration attorney to find out what he could do to stay in the United States. The immigration attorney told our client that he needed to vacate his conviction out of El Monte, as well as several others in other courthouses for the same violation involving possession of cocaine.
The client then called Greg Hill & Associates and spoke with him about the case facts, how the plea was entered, how he regarded the immigration warnings given by the judge, how he was too intimidated to ask his public defender questions about the immigration warnings and how his ties to the United States were deep.
Greg then explained how a motion to vacate a conviction could be filed in the El Monte Courthouse to remove the conviction from one's record. The client then hired Greg Hill & Associates to prepare, file and then appear for the hearing on the motion.
Greg Hill & Associates then prepared the motion, arguing there was a prejudicial error in the conviction because it was not entered knowingly and voluntarily with knowledge of the adverse immigration consequences to our client and that if our client had known such consequences to himself at the time, he would not have entered into the plea, but would have instead asked his public defender to negotiate for an immigration-neutral plea bargain or prepare the case for trial.
The motion also discussed how the client's extensive ties to the county led credibility to his argument that he would not have accepted a plea bargain with the consequence of him being deported.
The judge in the El Monte Courthouse granted the motion. The People stated they were not then able to proceed on the charges and the case was dismissed. The conviction was vacated and our client was quite happy.
For more information about a motion to vacate a conviction, please click on the following articles: