Ecstasy Opinion by Appeals Court Sure to Cause Misery
On October 26, 2011, Division Four of the Second Appellate District issued a ruling in
People vs. Davis
(2011 DJDAR 15725) that seems sure to create only misery in a line of Ecstasy rulings.
What to Take Away: MDMA, also known as Ecstasy, is not molecularly similar to amphetamine or methamphetamine, but its chemical name suggests it is composed of a controlled substance. The following case held that Ecstasy is not a controlled substance, so one cannot be criminally liable for possession it on an argument that it contains amphetamine or methamphetamine.

The opinion held that MDMA (also known as Ecstasy) is a "controlled" substance because its chemical name contains the words methamphetamine and amphetamine (each statutorily recognized as controlled substances). This seems to directly conflict with a 1991 case,
People v. Silver
, wherein the court found that based on expert testimony, MDMA is not molecularly similar to any controlled substance listed in Health and Safety code §§ 11378 or 11379.
The
Davis
ruling seemed to also conflict with a recent Second Appellate District ruling in
People v. Richie Quang Le
(2011 DJDAR 13312). In
Le
, the trial court reasoned that because the chemical name for MDMA, (Methylenedioymethamphetamine) suggests a methamphetamine or amphetamine compound, MDMA was illegal. The appellate court in
Le
, however, reversed the trial court on August 29, 2011. Part of its ruling cited to
Silver
, meaning
Silver
remains good law. The formal cite to
Le
is
People v. Richie Quang Le
(2011) 198 Cal.App.4th 1031, 130 Cal.Rptr.3d 566 and the formal cite for
Silver
is
People v. Silver
(1991) 230 Cal.App.3d 389, 281 Cal.Rptr. 354.
Consequently, we believe the
Davis
ruling is vulnerable to attack and should be appealed to the California Supreme Court.
Davis was arrested at a New Year's Eve at the Los Angeles Coliseum. Undercover officer Rubalcava from the LAPD Gang Narcotics Division Buy Team bought two blue pills from Davis for $20. Rubalcava then arrested Davis. Davis was later charged with a violation of Health and Safety Code § 11378, possession for sale of a controlled substance, § 11379, sale of a controlled substance.
At trial, a criminalist from the LAPD crime lab testified that the two blue pills tested positive for MDMA. The jury found him guilty. The judge sentenced him to thirty-six months of formal probation with the condition that he serve 90 days in county jail.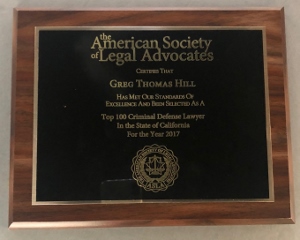 Davis then appealed the conviction, noting that MDMA is not listed as a controlled substance under Health and Safety Code § 11377 or 11379, which refer to sections 11054 and 11055.
The appellate court, in response, noted that section 11055 (d)(1), says a controlled substance includes, "[a]mphetamines, its salts, optical isomers, and salts of its optical isomers." Section 11055 (d)(2) lists "methamphetamine, its salts, isomers and salts of its isomers." Finally, section 11055 more broadly identifies a controlled substance as "any material, compound, mixture or preparation" containing "any quantity of several substances having a stimulant effect on the central nervous system."
The appellate court then concluded that MDMA was a controlled substance because it contained amphetamine and / or methamphetamine.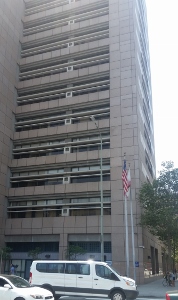 Second Appellate District Court in Los Angeles
The appellate court then even discussed
Silver
, agreeing that the
Silver
court's decision was correct. However, the
Davis
court pointed out that
Silver
was distinguishable from
Davis
because in
Davis
, the analysis is only whether to uphold the guilty verdict on appeal, which is a low standard. "
"Applying common sense," the
Davis
court concluded that because MDMA's chemical name "contains the terms amphetamine and methamphetamine and not including any suffix or term negating the inference (e.g. pseudo)," the name "supports the inference that the pills sold to Officer Rubalcava contained methamphetamine."
Really? We at Greg Hill & Associates respectfully disagree that such a shallow "common sense" analysis is appropriate, especially when the appellate court explicitly discussed Silver and even Le, which went deeper into the issue and decided MDMA is not at all similar to methamphetamine or amphetamine, despite what the chemical name of MDMA incorrectly suggests.
To read further treatment of the Davis case, affirming the trial court, it can be found at People v. Zachary Edward Davis (2011) 57 Cal.4th 353, 303 P.3d 1179, 159 Cal.Rptr.3d 405.

For more information about the legal treatment of ecstasy, click on the following articles:
Suspected Ecstasy Drug Trafficker Successfully Challenge Search of His House Based on Faulty Search Warrant Affidavit

For case summaries of selected drug offense cases our firm has handled, click
here
.
Contact
Greg Hill & Associates