Convictions Overturned for Possession and Sales of Ecstasy
Zachery Davis sold an undercover cop, Romeo Rubalcava, two blue pills for $20 at a rave party in Los Angeles on New Year's Eve, 2009. The cop then arrested Davis. Davis was later charged with possession and sales of a controlled substance (Health and Safety Code §§ 11378 and 11378(a)). When Davis was arrested, he threw aside a bag containing nineteen more similar blue pills, but officers recovered it.
Article in Short Form: Convictions overturned for possession and sales of ecstasy when based only on inference that its chemical name is an illegal controlled substance.

At trial in the Clara Shortridge Folz Courthouse in downtown Los Angeles, a prosecution witness, a criminalist, testified that the two pills sold to the undercover cop contained "M.D.M.A., or Ecstasy." The criminalist did not discuss or then explain the chemical composition of the sample he tested.
The criminalist's lab report identified the pills as "3,4 methylenedioxymethamphetamine" (MDMA).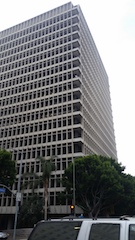 Clara Shortridge Foltz CCB
Officer Rubalcava then testified that Ecstasy was a "party drug" and that its effects can last up to twenty-four hours. Officer Rubalcava did not describe the effects of Ecstasy, for example, as causing any sort of feelings of euphoria, causing hallucinations, helping with relaxation, etc.
In closing arguments, the prosecution argued that the evidence showed Mr. Davis possessed and sold Ecstasy. The jury instructions and verdicts forms on both counts referred to the controlled substance as Ecstasy and methylenedioxymethamphetamine (MDMA).
The jury then convicted Mr. Davis of both possession and sale of a controlled substance (Health and Safety Code § 11377). The Downtown Los Angeles judge hearing the matter sentenced Mr. Davis to ninety days in county jail and three years of probation.
Mr. Davis then appealed the judgment to the Court of Appeal, arguing that there was insufficient evidence at trial to prove the substance seized from him was a controlled substance regulated by the Health and Safety Code on the scheduled listed at Health and Safety Code §§ 11054- 11058.
Davis argued that the jury could not infer that 3,4 Methylenedioxymethamphetamine (MDMA) was a controlled substance, as it is not listed as an illegal controlled substance under California law. The jury could not make the inference that MDMA was a controlled substance just based on its name including "methamphetamine" within the chemical name.
The Court of Appeal affirmed the lower court's conviction, but curiously added (as if inviting a further appeal), "even though there was neither a stipulation nor expert testimony showing MDMA meets the definition of a controlled substance or controlled substance analog." It further reasoned, as a matter of "common sense" that MDMA's chemical name" does not contain any suffix or term negating the inference that the pills sold by Mr. Davis contained some quantity of methamphetamine or amphetamine."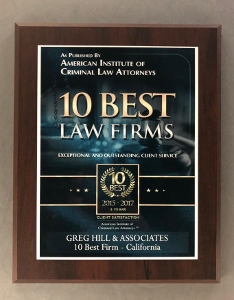 Mr. Davis then appealed his conviction up to the California Supreme Court. The court began its analysis by noting that if one is convicted, as Davis was, of violating 11377 and 11379, the substance must be listed in schedule II at Health and Safety Code § 11055(d)(1). The closest thing to the chemical name MDMA is "amphetamine, its salts, optical isomers, and salts of its optical isomers" and "methamphetamine, its salts, isomers, and salts of its isomers."
The court also noted that Section 11054(d)(6), in Scheduled I, identifies "3.4-methylenedioxy amphetamine" (MDA) as a controlled substance.
The Supreme Court then attacked the Court of Appeal's reasoning that "common sense" allowed one to infer from its chemical name that MDMA contained some quantity of methamphetamine or amphetamine. It then cited to
People v. Morris
(1988) 46 C4. 3d 1, 21, which said, "a reasonable inference may not be based on suspicion alone, or on imagination, speculation, supposition, surmise, conjecture or guess work." It continued, "a finding of fact must be an inference drawn from evidence rather than… more speculation as to probabilities without evidence."
Id
.
In closing, the Supreme Court reversed the conviction because "the prosecution simply failed to close a[n] . . . evidentiary gap mandated by the terms of the statute . . . .allegedly violated." Standing alone, evidence of MDMA's chemical name is "not enough to prove it is a controlled substance or an analog of controlled substance."
We think this ruling will result in much more careful prosecutions of Ecstasy cases and that testimony concerning analogs of Ecstasy will have to be part of any prosecution related to Ecstasy in the future.
The citation for the California Supreme Court ruling discussed above is People v. Zachary Davis (2013) 57 Cal.4th 353, 303 P.3d 1179, 159 Cal.Rptr.3d 405.

For more information about Ecstasy issues, click on the following articles:
Contact
Greg Hill & Associates