Appeals Court Overturns Conviction for Possession of Ecstasy
Ecstasy is an increasingly popular recreational drug. It is also a relatively new drug that our legislature has been slow to criminalize. We at Greg Hill & Associates remember when it first made its way to the club scene in the late 1980's and some of our clients were amazed that it was not illegal at that time.
Brief Synopsis: Prosecutor failed to show that Ecstasy, or "Molly," is a controlled substance and instead erroneously assumed it was a form of amphetamine due to its chemical name, but this was in fact molecularly different from amphetamine.

Ecstasy's active ingredient is MDMA (3, 4 – methylenedioxymethamphetamine). This substance is not listed as a controlled substance under California Health and Safety Code Section 11378. A conviction for possession of ecstasy is proper, however, if the prosecution is able to present evidence of the hallucinogenic effects of ecstasy or evidence that MDMA is substantially similar on a molecular level to a controlled substance listed in 11378 (which then further refers to sections 11054 and 11055). Usually, a prosecutor is aware that a prosecution for ecstasy needs special care in this regard.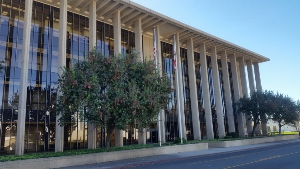 Alhambra Superior Courthouse

In the case of
People v. Richie Quang Le
, an Alhambra, California prosecutor failed to do this and a sharp defense attorney made a motion to dismiss under Penal Code Section 1118.1 for the possession and transportation charges. The opinion just came out this last week, on Monday, August 29, 2011. The appellate court opinion's permanent cite is
People v. Richie Quan Le
(2011) 198 Cal.App.4th 1031; 130 Cal. Rptr. 3d 566.
The underlying facts were that on June 27, 2008, at approximately 4:00 a.m., police noticed a black Lexus without a rear license plate. Police conducted a traffic stop of the car. The driver did not have a driver's license and could not provide vehicle registration for it either. He also had $6,123.60 in cash in his pocket, mostly in small bills.
Officers therefore decided to impound the car. While conducting an inventory search of the car, they searched the car and found a backpack in with a zip-loc baggie containing 407 orange Ecstasy tablets. Mr. Le admitted that the backpack and its contents were his. The tablets tested positive for MDMA. A prosecution then ensued.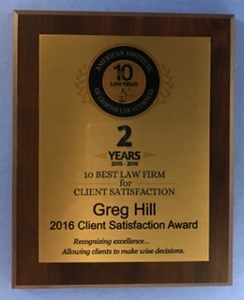 The Alhambra district attorney failed to present evidence that MDMA was a controlled substance under Health and Safety Code 11378. The trial court judge further erred by finding that because methylenedioxymethamphetamine suggests a methamphetamine or an amphetamine compound, the MDMA was sufficiently illegal for purposes of Health and Safety Code sections 11378 and 11379. In other words, the trial court reasoned that because the chemical name for MDMA is sufficiently similar to the chemical name of other controlled substances, MDMA was also a controlled substance and therefore illegal.
Mr. Le's attorney appealed the conviction, which resulted in a sentence of seven years due to a gang allegation (Penal Code § 186.22(b)(1)(A)), a transportation charge (Health and Safety Code § 11379) and the possession charge (Health and Safety Code § 11378). He argued that the conviction was improper because the prosecutor failed to show that MDMA was a controlled substance listed under 11378, among other grounds.
The Court of Appeals agreed. It reversed the trial court and remanded with instructions that retrial would violate principles of double jeopardy. Mr. Le certainly must be happy.
Specifically, the Court of Appeal agreed with Mr. Le's attorney, who cited a 1991 case,
People v. Silver
, wherein a court of appeal found that, based upon expert testimony, MDMA is not molecularly similar to any controlled substance listed in sections 11378 or 11379. In other words, the Alhambra trial judge's reasoning was wrong that because the words amphetamine and methamphetamine appear within methylenedioxy-methamphetamine, MDMA is a controlled substance. The court of appeal also noted that the Alhambra prosecutor failed to introduce evidence of ecstasy's hallucinogenic effect.
For more information about ecstasy cases and drug offenses in general, click on the following articles:
Convictions Overturned for Possession and Sales of Ecstasy When Based Only on Inference That Its Chemical Names Is an Illegal Controlled Substance
For case summaries of selected drug cases our firm has handled, click
here
.
Contact
Greg Hill & Associates