Duty to Maintain Innocence under McCoy v. Louisiana
In May of 2018, the United States Supreme Court decided McCoy v. Louisiana (2018) 584 U.S. ___, 138 S. Ct. 1500, 200 L. Ed. 2d 821, in which it held that when "[p]resented with express statements of the client's will to maintain innocence, counsel may not steer the ship the other way." In McCoy, counsel informed defendant that the evidence against defendant was overwhelming, and, absent a concession of guilty, the death penalty was inevitable.

The Gist of this Article: If a defendant expressly asserts his request to maintain his innocence at trial, his counsel cannot "steer the ship the other way" and concede his guilt, even if doing so will spare defendant the death penalty, as the following summary explains.

Defendant was "furious" and explicitly instructed his counsel not to make the concession. In opening statement, McCoy's counsel then argued that there was "no way reasonably possible" for the jury to conclude anything except that defendant was the cause of the victims' deaths.
Defendant was then convicted of three counts of first-degree murder and sentenced to death.

The defense strategy was to concede that defendant had committed the murders and to argue he should be convicted of second-degree murder because his mental capacity precluded him from forming the requisite intent to commit first degree murder. However, throughout the proceedings, defendant "insisted" on maintaining his factual innocence.
Two days prior to trial, defendant sought to terminate the attorney's representation and the attorney requested to be relieved, but the trial court denied defendant's request for new counsel.
During trial, defendant testified in his own defense that he was innocent and relied on an alibi defense described as difficult to fathom.

In closing arguments, defense counsel again conceded that defendant killed the victims, yielding three first degree murder convictions. At the penalty stage, defense counsel urged the jury to have mercy, but the jury returned three death verdicts.
The trial court subsequently denied defendant's motion for a new trial, reasoning that, despite defendant's opposition, defense counsel had authority to concede guilt because it was reasonable to believe that this strategy presented the best chance to avoid a death sentence.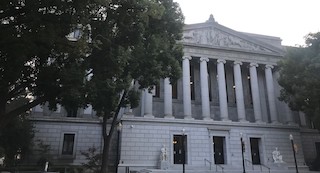 Court of Appeal Third Appellate District Sacramento
After that ruling was affirmed by the Louisiana Supreme Court, the United States Supreme Court reversed, holding that it violated the Sixth Amendment to "allow defense counsel to concede guilt over defendant's intransigent and unambiguous objection." The Supreme Court reasoned that while "[t]rial management is lawyer's province," including decisions as to "what arguments to pursue, what evidentiary objections to raise, and what agreements to conclude regarding admission of evidence," a criminal defendant is entitled to "[a]utonomy to decide that the objective of the defense is to assert innocence" and to "insist on maintaining her innocence at the guilt phase of a capital trial." Id. at 1508.
In reaching this conclusion, the Supreme Court explained its prior holding in Florida v. Nixon (2004) 543 U.S. 175, 125 S. Ct. 551, 160 L.Ed. 23d 565, where it considered whether the Constitution bars defense counsel from conceding a capital defendant's guilt at trial "when [the] defendant, informed by counsel, neither consents nor objects." Id., at 178. In Nixon, defense counsel had explained several times to the defendant a proposed guilty phase concession strategy, but the defendant was unresponsive. Id at 186.
In that situation, when counsel confers with defendant and defendant remains silent, neither approving nor protesting counsel's proposed concession strategy, "[no] blanket rule demand[s] the defendant's explicit consent" to implementation of that strategy. Id., at 181, 192. Thus, if a client declines to participate in his defense, then an attorney may permissibly guide the defense pursuant to the strategy she believes to be in the defendant's best interest," but, when "[p]resented with express statements of the client's will to maintain innocence, . . . counsel may not steer the ship the other way." McCoy, supra, 138 S. Ct. at 1509.
Thus, for a Sixth Amendment violation to occur, defendant must make his intention clear and counsel must override that objective by conceding guilt.

In California, this principal was recently applied in People v. Franks (2019) 35 Cal.App.5th 883, by the Third District Court of Appeal, which affirmed a voluntary manslaughter conviction and sentence on direct appeal where counsel implicitly conceded guilt at closing argument to the jury but where defendant had not previously made it clear that the objective of his defense was to maintain innocence. Indeed, defendant had refused to speak to counsel during their six meetings to discuss the case.
We present this U.S. Supreme Court case and a recent California case for our readers with a note of caution: McCoy and Nixon seemed to limit their holdings to capital cases, but Franks applied both to a voluntary manslaughter case. It is unclear if these interpretations of the Sixth Amendment would apply to other felonies and even misdemeanor offenses. We await further rulings that clarify this issue, but believe a reasonable interpretation would be that these cases do extend to even misdemeanor matters.

For more information about issues, please click on the following articles: