DUI Arrest, Rancho PV, No Driving Defense, DMV Set Aside
Our client, age 42, was at party in Lomita with friends from work. There was alcohol available, but our client did not like to drink, so he drank soda instead. However, he did ingest some methamphetamine before entering the party.
The party attendees discussed becoming a U.S. citizen in light of the recent changes in immigration law under new President Donald Trump. Many at the party were not U.S. citizens. Most were from Vietnam and living in the United States on a work visa. The discussion made him feel uncomfortable, as he had a prior criminal history for possession of a controlled substance.
Condensed Version of This Case: Client arrested for DUI while parked in Palos Verdes on Crenshaw Boulevard and asleep in his car with the motor off. He had consumed zero alcohol, but was under the influence of meth and sleepy, coming off the high. The Lomita Sheriff's officer claimed our client admitted drinking two beers. His blood alcohol level came back 0.0% and license reinstated.
Ironically, the client should have stayed at the party, but he decided to leave and drive around while under the influence of methamphetamine. He needed to get away from the discussion and thoughts of being deported. He drove up into Palos Verdes from Lomita. He headed up Crenshaw Boulevard, past the Peninsula Center.
When he approached Crestridge Drive, he decided to pull over and think about this future and what he would do if forced to return to Vietnam. As he was doing so, he fell asleep. The location of his stop was along an area of Crenshaw without any homes or businesses nearby, so a passing Lomita Sheriff noted our client's parked car and decided to investigate.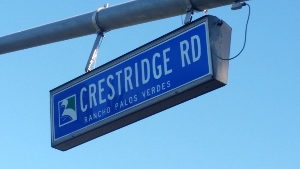 The sheriff pulled up behind our client and parked his car. He approached our client's car and noticed our client was asleep and the car was turned off. He tapped on the window to awake our client, which was effective. Our client sat up and took his foot off the brake, causing his car to roll backwards and hit the sheriff's car.
Our client was extremely nervous after this happened and got out of the car. He was sweating profusely, as he was nervous about what he just did and in being deported.
The officer suspected that our client was high and so he administered field sobriety tests that our client failed, reinforcing the officer's suspicions. The officer asked our client if he had been drinking and, allegedly, our client admitted to having two beers earlier in the evening. He also allegedly admitted to smoking marijuana and ingesting crystal meth earlier in the evening.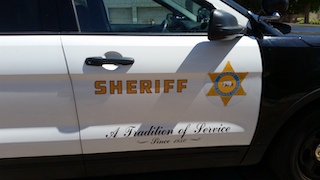 The officer asked our client if he could search our client's car and wallet. Inside our client's wallet, the officer allegedly found crystal meth inside a folded-up ten-dollar bill.
The client was then asked to submit to a preliminary alcohol screening (PAS) test at the scene and was told that it was optional. So, our client declined.
He was then immediately arrested and asked if he would submit to a blood test. He agreed and was taken to Torrance Memorial Hospital immediately, where he did give a blood sample.
Fortuitously, the blood sample tested negative for alcohol and was not even tested for any controlled substance.
At the DMV hearing, our office prepared a brief arguing for reinstatement of the client's driving privileges because there was no proof that our client had a blood alcohol content of 0.08% or higher by weight, the third issue in an admin per se hearing when the client submits to a breath or blood exam. However, knowing that the DMV often will suspend a license because "Respondent failed to offer any affirmative evidence," we also argued that since the police report stated the client's car was off and no time of his last driving was stated, the blood test was legally irrelevant anyways, as it must be conducted within three hours of one's last driving for the results to be presumed as the same BAC when one was driving (under Vehicle Code § 23152(b)).
The DMV hearing officer seemed quite flustered with our arguments and reinstated our client's driving privileges, much to his satisfaction.
For more information about DMV and DUI while under the influence of a drug, please click on the following articles:
Contact us.