Domestic Violence Arrest, Lakewood Sheriffs, No File
The Gist of this Summary: Our client falsely accused of domestic violence by a woman because he was not romantically interested in her. The Lakewood Sheriffs arrest our client. Greg gets three declarations establishing an alibi for our client and gives them to the Bellflower DA's office. No case filed.

Our client, age 52, shared a house in Lakewood with several other single adults. Our client, being the oldest, was the only one listed on the lease, but he had the landlord's permission to sublet various rooms and it violated no city codes against operating a hotel / motel out of a residential property. Our client had a steady job working for the Los Angeles County Department of Transportation.
One of the sublessors was a divorced woman a few years younger than our client. She seemed interested in our client, but our client had no interest in her. He nonetheless was polite and respectful to her, which only encouraged the woman's interest in him.
As he got to know her better, he learned that she had divorced her husband after he tried to get her to stop using methamphetamine, but she could not stop. She candidly stated that she knew her husband would not stop trying to "save her," so she lied to the police that he had committed domestic violence on her. She even injured herself by scratching herself on her neck and upper chest area to enhance her credibility.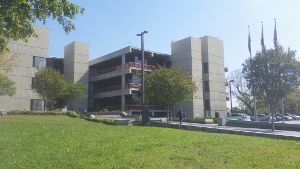 Bellflower Courthouse
Her now-former, then-current husband was then arrested and convicted. He was sentenced to state prison for a crime he never committed.
When our client was unresponsive to this woman's overtures, she decided to use the police in a similar manner to punish our client.
One Saturday, while our client was at his cousin's house in Highland Park, the woman called 911 to report that our client was beating her up and she needed help. When the Lakewood Sheriffs arrived and asked where our client was, she told the police that he had left the scene once he knew the police were coming.
The problem with this grand plan was that our client had two other housemates, both female, who were present and knew our client had left hours earlier. They knew the romantically-determined housemate was lying and told the police this.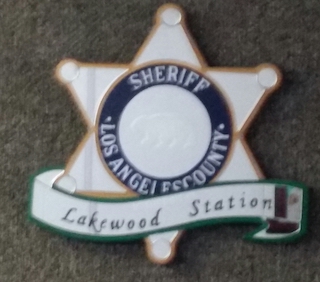 Nonetheless, our client was arrested by the Lakewood Sheriffs when he returned home. Confused and angry at having to post a bail bond for $50,000 (the bail level for felony domestic violence), he immediately posted bail and returned to the home, only to find that the accuser had moved out immediately after making her untruthful police report.
The client then called Greg Hill & Associates and spoke with Greg. He described what had happened and how he wanted to sue his former housemate for such a false report.
Greg responded that, since the client truly had an alibi, he needed to get declarations under oath signed from the client's cousin in Highland Park stating that at the time of the alleged offense, our client was with him watching college football. Greg did this first. He then secured a similar declaration under oath from both of the client's housemates who were present in the home when the alleged domestic violence took place. Both emphatically stated that our client was not there and that the other roommate lied to police.
Greg then wrote letters to both the Bellflower District Attorney's Office and the Lakewood Sheriff's Station, enclosing the three declarations and suggesting that a DA reject decision on filing the case was the most appropriate way to handle the matter, or at the most, to refer the matter for an office hearing.

Neither the Bellflower District Attorney's Office nor the Lakewood Sheriff's Office responded to the letters, so when the date for the arraignment approached, Greg nervously appeared in the Bellflower Superior Court for the arraignment.
Much to his relief, as well as to the client's relief, no case against our client was listed among the cases scheduled for that day in court. Greg then went to the Bellflower criminal clerks' office to confirm no filing was made, as well as the District Attorney's office upstairs.
The District Attorney's Office advised that the case was a DA reject, much to the satisfaction of our client.

For more information about domestic violence, please click on the following articles: