Does Judge Have Power to Lower PC 12022.53 Gun Enhancement?
Penal Code § 12022.53 provides for three different lengths of sentencing enhancements for the use of a firearm in committing a crime. A twenty-five-year enhancement applies if defendant "personally and intentionally" discharged a firearm "and proximately caused great bodily injury." § 12022.53(d). A twenty-year enhancement may apply to a defendant for "personally and intentionally discharging a firearm" but without proximately causing great bodily injury. § 12022.53(c). And third, a ten-year enhancement may apply to a defendant for "personally using a firearm" while committing a crime. § 12022.53(b).

The Reader's Digest Version: The Second Appellate District has held that SB 620, the new law allowing a judge discretion, in the interest of justice (Penal Code § 1385), does not allow a judge to lower the length of the enhancement, i.e., from 20 to 10 years. Instead, the judge must strike the enhancement or let it remain.

Senate Bill 620, which became effective January 1, 2018, grants the trial court judge the discretion to "strike or dismiss" such a sentencing enhancement that it was otherwise required to impose at the time of sentencing in the interest of justice. § 12022.53(h). Senate Bill 620 is not retroactive to cases in which the sentence is final.
Does Senate Bill 620 allow a trial court judge the discretion to impose a lower enhancement, i.e. replace or substitute a 25-year enhancement with a 10-year enhancement? Or does the new law require an "all or nothing" approach?
So far, courts have split on the issue. People v. Morrison (1st App. Dist., 2019) 34 Cal.App.5th 217 says yes, while People v. Tirado (5th App. Dist., 2019) 38 Cal.App.5th 637 says no. The California Supreme Court is considering Tirado on appeal at the time this article is written (April 2020).
How about for Los Angeles County? This issue came to the Second Appellate District Court of Appeals in the case of People v. Gregory Steven Garcia in 2020. Mr. Garcia went to Xavier Martinez's apartment, then fired multiple shots, striking Martinez in the back of the head. Garcia later told his brother that he would get away with it because "they don't have the burner," meaning the police do not have the gun he used. Martinez died from the injuries.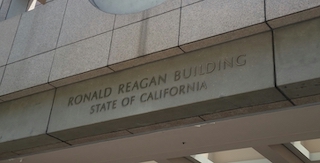 CA 2nd Appellate District LA
Garcia was later charged with murder (Penal Code § 187(a)). The People further alleged all three firearm enhancements set forth in § 12022.53. The People also alleged that the murder was "committed for the benefit of, at the direction of, and in association with a criminal street gang" (Penal Code § 186.22(b)(1)(C)) and that defendant was on bail at the time of the crime (Penal Code § 12022.1).
The case went to trial in the Airport Courthouse, before Judge Yvette Verastegui, who our office has appeared before many times and considers a patient and astute judge.

The jury convicted defendant of second-degree murder and found the firearm enhancement true.

Judge Verastegui sentenced Mr. Garcia to state prison for 40 years to life, comprised of 15 years to life for the second-degree murder and a consecutive 25 years to life for the firearm enhancement. The judge denied defendant's motion to strike the firearm enhancement under Senate Bill 620. Judge Verastegui reasoned that it could not "discount" the "compelling fact" that defendant "went to the victim's home and sought out the victim in order to kill him." This premeditative conduct, the court reasoned, distinguished the case from "a situation in which 'things happen' when two young men meet up on a street."

Defendant appealed the sentence, arguing that Judge Verastegui erred in not striking the 25-year enhancement because she mistakenly believed she was faced with an all-or-nothing choice between imposing the 25-year enhancement or no enhancement, when the judge also had the option of imposing the lesser included 20-year or 10-year enhancements. By misunderstanding that discretion, she abused that discretion. People v. Pearson (2013) 56 Cal.4th 393, 419.
The Second Appellate District then quickly answered Garcia's appeal by saying it agreed with Tirado that Penal Code § 12022.53(h), as amended by Senate Bill 620, does not grant a trial court judge the discretion to substitute lesser included enhancements, at least where the greater enhancement is legally and factually valid.

The appellate court explained that there were three reasons for this conclusion. First is the plain language of the statute because its plain meaning is unambiguous. The statute simply says strike or dismiss and nothing about modifying or substituting enhancements. When other statutes have permitted such substitution or modification of enhancements, the statute has been explicit and deliberate in explaining and providing for this.
Second, this is the result "dictated by the separation of powers absent a legislative override." The prosecutor's decision not to bring a lesser enhancement is not something a judge can override.
Third, it is well settled that a judge may instruct a jury on a lesser included offense only if there is substantial evidence from which a rational jury could find that "the defendant committed the lesser offense, and that he is not guilty of the greater offense." The same rule ostensibly applies when a court, if so requested, is deciding whether to instruct on a less included enhancement. On the facts of this case, substantial evidence does not support instructing the jury on either of the lesser firearm enhancements.
Therefore, Garcia's appeal was denied. The judge's discretion not to sentence him to a lesser enhancement was affirmed.
We bring this summary to the reader's attention because this is a common question we have heard over the phone from folks calling about SB 620 and how it applies.
The citation for the Fourth Appellate District Court ruling discussed above is People v. Mario Cruz, Jr. (4th App. Dist., 2020) 46 Cal. App. 5th 715, 259 Cal. Rptr. 3d 870.


For more information about gun or firearm enhancements, please click on the following articles: