Does People v. Gallardo Apply to Reviewing Prior Convictions?
In the context of a judge evaluating a petition for resentencing, People v. Gallardo (2017) 4 Cal.4th 120 is an important case to understand for its holding that a sentencing court is limited in its factfinding ability with respect to prior conviction enhancement allegations, often when evaluating a prior out-of-state conviction.
However, Gallardo does not apply to limit review of prior final convictions in a petition for a writ of habeas corpus that is based on sentencing errors in a prior case.
Summary in 50 Words or Less: People v. Gallardo does not limit a court handling a petition for a writ of habeas corpus for a sentencing error before Gallardo was decided (2017). Therefore, the Fifth Circuit has interpreted, as described below, that the sentencing court may look beyond the record of the conviction to the underlying facts.

This distinction is important towards understanding just how far Gallardo applies, which is less than what many previously thought, as shown by the recent Fifth Appellate District court ruling on a petition for writ of habeas corpus brought by Richard Allen Nelson in In re Richard Allen Nelson (2020 DJDAR 11330).
To understand this new reading on Gallardo, it is helpful to understand the facts of Nelson, his arguments and how the courts ultimately arrived at this new view on Gallardo.
A Kern County jury convicted Mr. Nelson of assault with a deadly weapon upon a police officer (Penal Code § 245(c)), eluding a pursuing peace officer and willful or wanton disregard for the safety of others (Vehicle Code § 2800.2) and resisting arrest (Penal Code § 69).

Following a bifurcated trial (the first trial was on the above charges; the second was on the truth of prior convictions), he was found to have five prior "strike" convictions from a case in Oregon (Penal Code §§ 667(c) – (j), 1170.12(a) – (e)) and was sentenced to 75 years to life in prison.

In September 2018, Nelson filed a petition for writ of habeas corpus in Kern County Superior Court, challenging his sentence. The trial court denied the petition on December 27, 2018.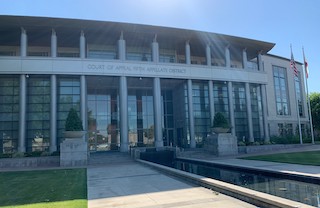 Court of Appeal Fifth Appellate District Fresno
On June 4, 2019, Nelson filed a petition for writ of habeas corpus in the Fifth Appellate District Court in Fresno, arguing that because his five prior felony "strike" convictions arose from a single course of conduct, they constituted only one strike, not five (which would significantly reduce his sentence, if found meritorious). Moreover, he argued that in determining whether the prior convictions constituted strikes, the Kern County trial court judge relied on documents and evidence that were not part of the record of conviction (in violation of Gallardo).
On September 26, 2019, the Fifth Appellate District Court denied this petition and Mr. Nelson then appealed to the California Supreme Court, which granted review and transferred the case back to the Fifth Appellate District with directions to vacate the order denying the petition and order the California Department of Corrections and Rehabilitation (CDCR) to show cause why Nelson is not entitled to relief under Gallardo and why Gallardo should not apply retroactively on petitions for writs of habeas corpus to final judgements of conviction.
The Fifth Appellate District also ordered the CDCR to address whether a judge's reliance upon admissions in a plea form violates Gallardo. This was an issue because in the prior case wherein Nelson suffered five strikes, Nelson admitted under oath that the five crimes were separate and distinct crimes, not part of a single course of conduct at all as he now asked the Fifth Appellate District to find.
The CDCR then filed a return to the Fifth Appellate District's order and Nelson filed his traverse in response thereto.
The Fifth Appellate District then explained that for a prior conviction from another jurisdiction to qualify as a strike under California's Three Strikes Law, it must involve the same conduct as would qualify as a strike in California. Ever since the Three Strikes Law came into effect and this issue with out-of-state prior convictions became a consideration as prior strikes, California law permitted a judge to examine "the entire record" of an out-of-state conviction "to determine the substance of" that conviction for sentence enhancement purposes.
Here, after Nelson was convicted in Oregon, but before his sentencing in Kern County, the U.S. Supreme Court held that under the Sixth and Fourteenth Amendments to the United States Constitution, "other than the fact of a prior conviction, any fact that increases the penalty for a crime beyond the prescribed statutory maximum must be submitted to a jury and proved beyond a reasonable doubt." Apprendi v. New Jersey (2000) 530 U.S. 466, 490.
The California Supreme Court limited Apprendi's application by interpreting Apprendi as "addressing itself to issue that pertained to the charged offense, not to issues involving defendant's previously adjudicated criminal conduct." People v. McGee (2006) 38 Cal.4th 682. Some may have seen this as California pushing back to protect and prevent evisceration of its Three Strikes Law. McGee qualified its position, however, acknowledging that a sentencing court could not make an independent determination of a disputed fact in a prior case (this would violate the Sixth Amendment right of cross-examination), but the sentencing court could examine the prior conviction's record of the prior proceeding.

Gallardo then was issued in 2017 and the issue became whether it applied retroactively to the Kern County judge's finding that there were five strikes, rather than one as Nelson argued.
The Fifth Appellate District held that it was not to be applied retroactively because of it was a new procedural rule (not a substantive law). Therefore, the trial court's denial of Nelson's original petition for a writ of habeas corpus was affirmed.
The citation for the Fifth Appellate District Court ruling discussed above is In re Richard Allen Nelson (5th App. Dist., 2020) 56 Cal. App. 5th 114, 270 Cal. Rptr. 3d 154.

For more information about limitations in how a judge can review prior convictions and prior sentence enhancements, please click on the following articles: