Death Sentence Reversal Due to Juror Exclusion?
To best understand the legal standards applied for jury selection (both inclusion and exclusion) in any case, especially a complex one involving the death penalty, it is helpful to understand the underlying facts of the case because they affect who the defense and prosecution may seek to exclude from a jury.

Nowhere is this truer than in the recent California Supreme Court ruling in People v. Jamelle Edward Armstrong (2019 DJDAR 932).
The Reader's Digest Version: A defendant in a death penalty case has a right to a jury with all jurors "not commonly willing to condemn a man to die." The following case summary involves a reversal of the death penalty by the California Supreme Court due to a finding that this right was violated by the judge excusing four jurors, but the finding of guilt was not reversed.

On the evening of December 29, 1998, Peggy Sigler, a 45-year-old married woman living in Long Beach was kidnapped, robbed, raped, tortured and then killed by three strangers. Earlier in the evening, her husband asked her to go to the market to buy him some food. She took some food stamps he gave her and left on foot for the store. It was about 10:00 to 10:30 p.m. at night.

The next morning, a Cal-Trans worker found Sigler's body in an area surrounded by a chain link fence and a concrete retaining wall. She died of asphyxiation and multiple other injuries. An autopsy revealed eleven broken bones, 20 distinct internal injuries and 94 separate external injuries. A large wooden splinter was embedded in her vaginal tissue.
Police arrested three individuals the following week and one, Mr. Armstrong, confessed. He described how he and two others had been drinking and decided to take the Metro train to the last stop to go to another friend's home. After getting off the train, they walked toward a bus stop and Sigler was walking the other way.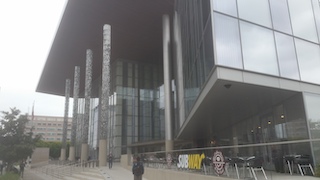 Long Beach Courthouse
One of them offered Sigler $50 for oral sex and Sigler said no, slapping one of the three men. She then allegedly also said, "Fuck you niggers" and "I hope they kill you all," apparently in reference to all three men being African American and she was white. One of the men then punched Sigler and knocked her down. Once she was down, they asked for her money and all they could find was food stamps as they tore off her shirt and pants.
One of the men then decided to rape her and after finishing, stomped on her chest and face several times while the other kicked her a few times. The three then verbally agreed to kill Sigler, which they did.
Each of the three men were tried separately in the Long Beach Superior Court before Judge Tomson Ong, who our office regards as an excellent, careful judge and who we have appeared before perhaps over one-hundred times.
This article's scope will be limited to Armstrong's appeal argument that his Sixth Amendment right to a jury "not commonly willing to condemn a man to die" in capital cases such as his. White v. Wheeler (2015) 577 U.S. ___, ___, 136 S. Ct. 456, 460, quoting Witherspoon v. Illinois (1968) 391 U.S. 510.
In a capital case, the erroneous excusal of even one prospective juror for cause requires automatic reversal of the death sentence, although not the preceding guilt determinations. Witherspoon, supra, at 516-518, 521-523.
At issue was the judge's excusal of four jurors who the prosecutor sought excusal for cause based on answers given during voir dire and from a juror questionnaire. The jury, once seated, included one African-American woman and five Caucasian men, but no African-American men (Armstrong also argued that the prosecutor improperly used peremptory challenges to exclude jurors based on race and gender, but the California Supreme Court rejected that argument).
The California Supreme Court then reviewed the legal standards on excusal of a juror in a capital case. It reminded the reader that "[N]ot all who oppose the death penalty are subject to removal. . .; those that firmly believe the death penalty is unjust may nevertheless serve as jurors in capital cases so long as they state clearly that they are willing to temporarily set aside their own beliefs in deference to the rule of law." Lockhart v. McCree (1986) 476 U.S. 162, 176.
The critical issue is whether a "life-leaning" juror, one who disfavors the death penalty, can subordinate his personal views about capital punishment and follow the judge's instructions on the law. People v. Jones (2017) 3 Cal.5th 583, 614. After all, jurors are not required to agree with the law, but they must be able to follow it. A juror, however, who cannot follow the law may be excused for cause.
Here, the Supreme Court found that the judge improperly excused four jurors. The Supreme Court reached this conclusion by rigorously and thoroughly reviewing each prospective juror's answers to voir dire questions. Many of the answers from the prospective jurors were hesitant, equivocal or qualified and on that basis, the People moved to exclude such jurors based on cause.
Each of the four prospective juror's exclusion was found erroneous, suggesting that had even one of the four jurors remained as a juror, the death penalty would not have been imposed by the jury. Therefore, the Supreme Court reversed the penalty of death and remanded the case for further sentencing only with specific terms for rape in concert (8 years), thirty years being the determinate portion of his sentence and 25 years to life for sexual penetration with a foreign object and sexual penetration with a foreign object while acting in concert, 25-years-to-life, stayed under Penal Code § 667.61(g).

The citation for the California Supreme Court ruling discussed above is People v. Jamelle Edward Armstrong (2019) 6 Cal.5th 735.

For more information about voir dire and the death penalty, please click on the following articles: