May a Judge Limit Voir Dire to 25 minutes in a Murder Trial?
California Code of Civil Procedure ("C.C.P.") § 223, applicable to both civil and criminal cases, provides that "[t]he trial court's exercise of its discretion in the manner in which voir dire [selection of jurors] is conducted, including any limitation on the time which will be allowed for direct questioning of prospective jurors by counsel . . . shall not cause any conviction to be reversed unless the exercise of that discretion has resulted in a miscarriage of justice, as specified in Section 13 of Article VI of the California Constitution."
Summary in 50 Words or Less: A judge's policy of limiting voir dire to 25 minutes, even in a murder trial, was upheld by an appellate court as not improper. We think this ruling is incorrect in a case of such gravity. It was indeed a miscarriage of justice that prevented defendant from selecting a fair and impartial jury.

In reviewing a judge's discretion for a "miscarriage of justice" insofar as being caused by limited voir dire, the analysis is whether the trial court judge's decision "affected [defendant's] right to a fair and impartial jury."
People v. Yeoman
(2003) 31 Cal. 4th 93, 114 [holding that the trial court's error in depriving defendant of peremptory challenges was harmless because no incompetent juror sat on the panel].
Similarly, our California Supreme Court has held that in order to reverse a verdict on a claim that a judge violated C.C.P. § 223, "the voir dire by a court [must have been] so inadequate that the reviewing court can say that the resulting trial was fundamentally unfair."
People v. Holt
(1997) 15 Cal. 4th 619, at 661, citing
Mu' Min v. Virginia
(1991) 500 U.S. 415, at 425-426.
Put another way,
People v. Chapman
(1993) 15 Cal. App. 4th 136 stated that the standard for reversal was "[w]here… the trial judge so limits the scope of voir dire that the procedure used for testing does not create any reasonable assurances that prejudice would be discovered if present, he commits reversible error."
Id
. at 141.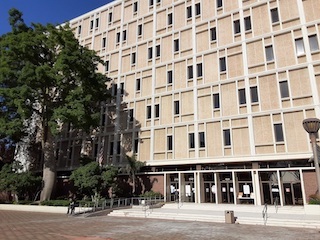 Pomona Court
Applying these standards to the murder trial of Diane C. Asbury, the appellate court found that the trial court judge, Charles A. Chung, did not violate C.C.P. § 223, but wrote that the issue was "a close one." The Second Appellate Court, in
People v. Diane C. Asbury
(2016 DJDAR 10958), elaborated on this, acknowledging that "although it is impossible to state an absolute rule regarding the minimum amount of time a trial court must provide for voir dire, it would be a better practice, at least when allowing a relatively short time for voir dire, to establish only presumptive time limits and allow additional questioning upon a showing of good cause."
Id
. fn. 7.
In Asbury's case, the following facts were presented at trial. Asbury and her boyfriend Anthony Simiele had been in a romantic relationship for most of 26 years. They lived together for 20 of those years. They never married, but Simiele was the father of Asbury's 23-year-old daughter.
They broke up permanently in 2010. In 2011, Asbury went to Simiele's house unannounced, just as Simiele and his new girlfriend were about to eat Easter dinner. Simiele invited Asbury into the house and introduced her to his new girlfriend. Asbury then became "visibly angry" and left.
About two months later, Simiele called Asbury to pick up items that he had left in her house. He came and picked up the items. Asbury then told him to leave, but he asked to talk with her. Asbury then picked up a revolver she had owned for many years and shot him twice.
Asbury told police that she did so in self-defense, but the angle of the exit would show the gun was first shot while Simiele was bending down to pick-up items. She then fired the gun a second time, hitting Simiele in the chest. She then called 911 and hid the gun. Simiele then died.
Asbury was charged first degree murder, with an allegation that she personally and intentionally discharged a firearm causing great bodily injury (Penal Code § 12022.53(c) - (d)).
Before trial, the judge had all potential jurors complete a written questionnaire with 20 general questions. The judge then gave each side 20 minutes to ask jurors questions. Asbury's counsel ran out of time after only using four of his 20 peremptory challenges.
A jury found Asbury not guilty of first degree murder, but guilty of second degree murder. The jury also found true the allegation that she discharged a firearm. The judge sentenced her to 15 years to life imprisonment for second degree murder, plus a mandatory consecutive term of 25 years to life for the gun enhancement for a total term of 40 years to life.
Asbury appealed the verdict, arguing that the judge violated C.C.P. § 223 and thereby resulted in a miscarriage of justice. The appellate court found this amount of questioning was not improper and denied the appeal on this ground.
We think this is an absolutely incorrect ruling. Voir dire, especially in a case with such a long sentence possible, is important for not only revealing bias, but whether alternate jurors are unable to serve. According to the appellate court ruling, one juror shared that her husband was a member of the NRA. This issue needed further discussion among the jury panel. Did a juror find Asbury guilty because she mistakenly thought anyone, such as Asbury, was in violation of the law just by having a personal weapon? Did the jurors discuss their understanding of self-defense, as this was certainly a big issue in the case? We will never know, as the trial judge hurried jury selection through far too fast to allow a careful selection of jurors.
The citation for the Second Appellate District Court ruling discussed above is People v. Diane C. Asbury (2d App. Dist., 2016) 4 Cal.App.5th 1222.
For more information about procedural trial issues, please click on the following articles:
Contact us.