Court May Exclude Molestation Victim's Sexual History?
Evidence Code § 782 allows a defendant in a sex crime case to file a motion seeking court permission to introduce evidence of a victim's sexual history. Generally speaking, a defendant may not otherwise ask a defendant about his or her sexual history. Evid. Code § 1103(a)(1).
Condensed Version: A judge may exclude molestation victim's sexual history if not similar to molestation being prosecuted because of such evidence's potential to confuse the issues and consume an undue amount of time.

Sometimes, such evidence is meant to rebut the victim's claim to police that she lost her virginity to defendant when in fact she was sexually active with someone else and lost her virginity prior to her alleged encounter with defendant. The evidence may also be used to show bias or attack the credibility of a victim if the evidence demonstrates or suggests the victim knew a witness well who is the key witness against defendant.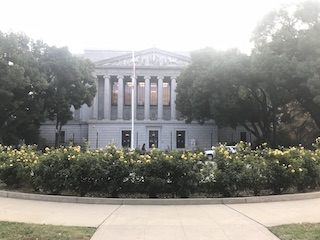 Court of Appeal Third Appellate District Sacramento
Judges are sensitive to defendant trying to introduce such evidence to embarrass a victim, perhaps by showing the victim was a prostitute or had undergone an abortion, which obviously could arouse passions among a jury and serve as a form of bad character evidence.
In the case of Edward Dale Mestas, who was accused of molesting two boys, a six year old and a seven year, he filed a 782 motion to introduce evidence of the victims having previously watching pornographic DVD's available at the home. The victims had told police very detailed descriptions of Mestas' conduct, something that suggested high credibility in their claims dubious because young children do not know about such conduct. However, their descriptions of Mestas' conduct were allegedly striking similar to the conduct they had watched in pornographic movies at home. In other words, Mestas wanted to introduce such evidence to rebut the suggestion that the young victims' knowledge of sexual terms and conduct was not from their experience alleged with him.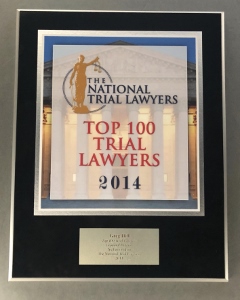 The Sacramento County trial judge denied the motion, Mestas was convicted and the judge sentenced him to 75 years to life in prison.
Mestas appealed, claiming that the victims fabricated their claims based on what they saw in the movies. Their claims only came to light when they became upset when Mestas mistreated the family dog.
On appeal, in
People v. Edward Dale Mestas
(2013 DJDAR 9478), the Third Appellate District affirmed the trial court, finding that the alleged conduct at issue was not relevant because it was not substantially similar to the conduct at issue in the case and therefore was not highly probative of the victim's credibility in this case.
The Third Appellate District, in setting forth its ruling, compared Mestas' case to
People v. Daggett
(1990) 225 Cal. App. 3d 751, wherein defendant was accused of molesting a child under the age of 14. On appeal, Daggett successfully challenged the trial court's denial of his 782 motion on the admissibility of evidence that the child had been molested by two other children. In
Daggett
, the alleged victim had told a mental health worker and a doctor who examined him that he had been molested by two other children when he was five years old.
Turning to Mestas' appeal, the appeals court found that there was "insufficient specificity concerning the content of the movies to determine whether the depictions were substantially similar to the facts of this case."
In effect, this ruling seems to, for practical purposes, instruct Mr. Mestas to merely appeal again up to the California Supreme Court with a more detailed description of the similarity between the conduct portrayed in the pornographic film(s) and the conduct the children allege Mestas took part in.
The appellate court ruling suggests a road map for Mestas to win his 782 motion, which would then only result in a new trial. At such a trial, the jury would then be able to decide if such children's claims against Mestas were credible in light of their apparent familiarity with sexual conduct gained from watching pornographic films.
The citation for the Third Appellate District Court ruling discussed above is People v. Edward Dale Mestas (3d. App. Dist., 2013) 217 Cal.App.4th 1509.

For more information about sex offenses and evidence in such cases, click on the following articles:
Contact
Greg Hill & Associates