Corpus Delicti Rule Allows Reversal in Sex Case.
In a police investigation of a crime, a victim usually first reports to a police officer a crime that recently took place. There may be just the victim's testimony, or there may be a broken window, a store surveillance or home security video, or a bruise or cut. Police then seek to find the suspect, who may in part admit to some aspect of the crime during the police investigation.
A fundamental principal, which we find is often overlooked, is that in every criminal trial, the prosecution must prove the corpus delicti, or the body of the crime itself – i.e., the fact of injury, loss, or harm, and the existence of a criminal agency as its cause. People v. Alvarez (2002) 28 Cal.4th 1161, 1168-1169.
About This Article Briefly: Many criminal defense attorneys overlook the corpus delecti rule, which is often only understood in terms of "they must show the body of the crime," often literally, which is a misunderstanding and shallow understanding. The more important aspect of this rule is that the prosecution cannot prove a crime by defendant's admissions alone, which many prosecutors also do not understand, or feign ignorance of this in plea bargaining.

In California, it has been traditionally held, that the prosecution cannot satisfy this burden by relying exclusively upon the extrajudicial statements, confessions, or admissions of the defendant; "some independent proof of the corpus delicti" is required. Alvarez, supra. This is "to ensure that one will not be falsely convicted by his or her untested words alone, of a crime that never happened." Alvarez, at 1168, 1169.
As reflected in California Criminal (CALCRIM) jury instruction 359, "[a] slight or prima facie showing, permitting the reasonable inference that a crime was committed, is sufficient . . ." to satisfy the corpus delicti rule. People v. Gutierrez (2002) 28 Cal.4th 1083, 1127-1128. "The independent proof may be circumstantial and need not be beyond a reasonable doubt, but is sufficient if it permits an inference of criminal conduct, even if a noncriminal explanation is also plausible." People v. Sanchez (2016) 246 Cal.App.4th 167 (circumstantial evidence satisfies the corpus delicti rule).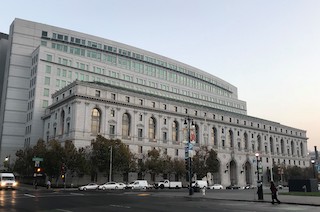 Court of Appeal First Appellate District San Francisco
It is within the framework of this body of law that the First Appellate District Court, at 2019 DJDAR 6659, reviewed the convictions of Benjamin Ramirez Ruiz from a San Mateo Superior Court for numerous sex offenses.

Mr. Ruiz was convicted after a jury trial on three counts of sex crimes committed against his minor daughter and sentenced to 44 years to life in state prison. On appeal, he challenged the trial court's admission into evidence of many things, but this article will focus just on his argument that the trial court judge erred by introducing his extrajudicial statements when, he claimed there was no independent other evidence of the crime, in violation of the corpus delicti rule.
The First Appellate Court agreed, reversing his convictions on count 2 (oral copulation or sexual penetration of a child age ten or younger, Penal Code § 288.7), but rejecting his appeal and affirming the convictions for count 3 (continuous sexual abuse of a child under 14, Penal Code § 288.5) and count 5 (forcible rape of a child under 14, Penal Code § 261(a)(1)).

The underlying facts were that a school counselor received a report from Mr. Ruiz's wife that her husband was abusing their daughter. The school counselor then went to the family home one evening and interviewed the minor, eliciting information that Mr. Ruiz had inappropriately touched his daughter in "her private parts with his private part."
The San Mateo County Sheriff's Department was immediately notified and arrested Ruiz. They then interviewed him at the county jail. During the interview, after receiving notice of his rights under Miranda v. Arizona (1966) 384 U.S. 436, he denied having sex with his daughter, who was in the sixth grade and eleven years old.

However, he said that he, his wife and his daughter sometime wrestled on the bed, during which time he may have grabbed his daughter's breasts two or three times and perhaps her vagina and she might have grabbed his penis "a couple of times." However, he also may have accidentally grabbed her breasts when they "played alone."
The police officer then used a ruse to elicit more information. He told Ruiz that DNA collected from his daughter was found to be his. Ruiz then went silent. The officer then told Ruiz that his daughter "would have to come to court to explain everything." "Would you . . . be willing to have your daughter there in court explaining, testifying in front of everybody?"
Ruiz then denied penetrating his daughter, but said he "may have tried. He then said he put his "hard" penis next to his daughter's vagina in an "explosion" of excitement two or three times. He then said he wanted to penetrate his daughter only once, on a morning less than a month ago.

He added that he was now telling the truth. He then described quite a bit more about various instances of sex with his daughter.
The police also found seminal fluid and semen on his daughter and on her clothing from a very recent incident between his and his daughter. The fluid was determined to be that of him.
The interview was played for the jury at trial and he was convicted. Ruiz argued that the interview of him should have been excluded at trial and the appellate court agreed.

However, the entire case was not dismissed. While we applaud this ruling for its application of the corpus delicti rule (and do not sympathize with child molesters), we also believe the whole case should have been retried without the interview being played to the jury, rather than allowing the convictions on other counts to remain valid. We cannot help but suspect that had the interview not been played, the result would not necessarily be what the appellate court found because the jury did hear the interview, which made the jury more comfortable convicting Ruiz on other evidence.

The citation for the First Appellate District Court ruling discussed above is People v. Benjamin Ramirez Ruiz (1st Dist., 2020) 56 Cal. App. 5th 809, 270 Cal. Rptr. 3d 702.

For more information about motions to exclude evidence, please click on the following articles: