Conviction for Possession of Materials to Produce Meth
Pacoima police received information that a shoe store there was selling narcotics. The police then put the store under surveillance. On February 2, 2009, police saw Carlos Garcia go into the store and leave with a large white box. Police then stopped Garcia as he was leaving the store. They searched his backpack, which he was also carrying.
The Gist of This Article: To violate Health and Safety Code § 11383.5(e), possession of an essential chemical to produce methamphetamine, one must have iodine to mix with red phosphorus, to create hydrionic acid. Hydrionic acid is the reducing agent needed to transform pseudoephedrine (i.e. in Sudafed) to methamphetamine.

The backpack contained red phosphorous. The box did not contain shoes. It had a glass flask with red phosphorous residue at the bottom. Red phosphorous, when combined with iodine, is used in the manufacture of methamphetamine.
Police then searched the shoe store and found 21.78 grams of cocaine, as well as 33.61 grams of methamphetamine packaged in small baggies. The store also had a digital scale of the type commonly used for narcotics sales, empty baggies, a pay-owe sheet and currency.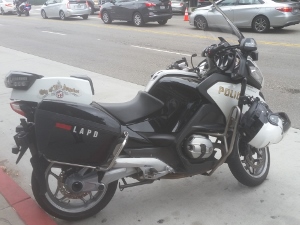 Police later searched Garcia's home and found red phosphorous, 1.5 grams of methamphetamine, $2,353 in cash, 43 clear plastic baggies containing 16.11 grams of methamphetamine, a digital scale and a "meth pipe." Police also found white Tylenol pills, which they mistakenly believed were pseudoephedrine tablets, which are used in the manufactured meth.
Police did not find any iodine in the home. They also did not find a cooking vessel or hydrogen chloride gas, which is also necessary to manufacture meth.
Defendant was convicted of possession of methamphetamine (Health and Safety Code § 11377), as well as possession of an essential chemical to manufacture methamphetamine (Health and Safety Code § 11383.5(e)).
Defendant then appealed his conviction for possession of a chemical essential to manufacture methamphetamine, contending the evidence was insufficient to support his conviction because he did not possess iodine, an essential component (when combined with red phosphorus) of the hydriodic acid solution necessary to constitute a reducing agent within the meaning of Health and Safety Code § 11383.5(e).
The Second Appellate District in downtown Los Angeles, in People v. Ruben Verduzco (2012 DJDAR 15361), began its analysis by noting that § 11383.5 (e) provides in relevant part that, "any person who possesses essential chemicals sufficient to manufacture hydriodic acid or a reducing agent, with the intent to manufacture methamphetamine, is guilty of a felony. . ." The appellate court then recognized that the big issue to determine was whether the word "sufficient" meant a quantity or both a quantity and capacity to make hydriodic acid.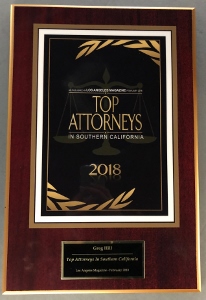 The prosecution argued that "sufficient" referred only to quantity. The appellate court, using principles of statutory interpretation, looked at the legislative history and found that the legislative intent was preventing the manufacture of hydriodic acid, the reducing agent. This agent "reduces" pseudoephedrine (i.e. from Sudafed) to methamphetamine by removing an oxygen molecule.
Here, defendant did not have the iodine needed to mix with red phosphorus, so he could not create hydriodic acid (and then methamphetamine). It probably was not lost on the appellate court either that no Sudafed tablets were found in Garcia's house. The legislative intent was to prevent the manufacture of hydriodic acid. Had the legislature intended to prohibit the possession of the elements to produce hydriodic acid, the appellate court reasoned, it easily could have specified that it was illegal to possess either red phosphorous or iodine. The legislature, however, did not do this. Therefore, the appellate court ruled, it was not a crime to possess just red phosphorus.
Accordingly, the Second Appellate District reversed Defendant's conviction for violating Health and Safety Code § 11383.5.
We bring this article to the reader's attention because it shows a case where the facts certainly seemed stacked high against defendant, yet he and his lawyer fought hard on this one charge, 11383.5 and won.
For more information about drug offenses in general, click on the following articles:
Police Sniff Dog Found Reliable to Court Despite Signaling the Presence of Narcotics That Did Not Exist
Contact
Greg Hill & Associates