Conspiracy Liability Very Broad for Robbery – Beware
Under California law, a person involved in a crime is either a principal or an accessory. Cases decided by our Supreme Court have included conspirators as principals, as conspirators fall within the "all persons concerned" language of Penal Code § 31, which defines who is a principal.
About This Article Briefly: The legal basis for being convicted as a co-conspirator to a crime is lower than most people think. The jury must only find that the accused was involved in the crime in some way. The case summary here demonstrates how ambiguous such involvement can be to merit a conviction.

Further California cases have interpreted "all persons concerned" to extend to anyone concerned, "however slight such concern may be." This wide definition did away with older classifications of principal in the first degree, second degree and accessories after before the fact, which limited liability to some degree.
In 2010, Breana Gomez was leaving a café a little after midnight. An African American man wearing a sheer, form-fitting mask pushed her up against a wall. She felt an object stick into her back that she understood to be a gun barrel. She then handed over her cell phone, car keys and a $20 bill.
The owner of the café saw the incident, ran inside and called 911. Froilan Medina also saw the incident. Medina then saw the robber run away with two other African American men.
When police arrived, Gomez described the man who robbed her as being with two other African American men. She said that the man who pushed the gun into her back was about six feet tall, thin, a moderate beard and a well-defined jaw and chin. He was wearing a black hooded sweatshirt, light colored pants and a black beanie.
The owner of the café described the same man as six feet tall, African-American, with a medium build and wearing black pants and a black and white jacket.
Mr. Medina described the same man as about six feet tall, a small amount of facial hair and wearing a black and gray hooded sweatshirt and black baggie sweatpants.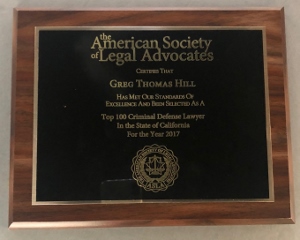 Police combing the area found Abdi Mohammed walking down the street about four blocks away, using an umbrella to hide his face from the police. He was wearing gray sweatpants with white stripes down the side, a black hooded sweatshirt and a beanie. He also had a do-rag in his pocket. When they stopped Mohammed, he provided an alibi that he had been at his friend's house all night, playing video games. Police checked out the alibi and it was found to be false.
The police then brought Gomez and Medina to the arrest location and each identified Mohammed as the robber, although Gomez said she was "80 percent" sure it was him. The other two men involved were never caught.
The San Diego District Attorney then charged Mohammed with a violation of California Penal Code § 211 ("Robbery") and conspiracy to commit robbery. The jury found him guilty and the judge sentenced Mohammed to five years in prison.
Mohammed then appealed the verdict, arguing there was insufficient evidence to identify him as the perpetrator. In reviewing the sufficiency of the evidence, the Fourth Appellate District, in People v. Abdi Mohamed (2011 DJDAR 17332), applied a standard of viewing the evidence in the light most favorable to the prosecution. This is the proper standard.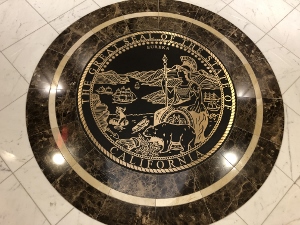 Fourth Appellate District Court in San Diego

While acknowledging that the various eyewitnesses' descriptions of Mohammed did differ, the Court noted that Mohammed had tried to hide himself from police with the umbrella and that he gave a false alibi. To set aside the verdict, the Court noted, they needed to find the identity evidence "so weak as to constitute practically no evidence at all." In other words, it was a very low standard and the Court, perhaps predictably, found the identity evidence sufficient to convict Mohammed of robbery.
Turning to the conspiracy conviction, the Court also affirmed the lower San Diego court, finding that Mohammed was identified sufficiently using the same standard above as one of the three folks running away from the café. Thus, Mohammed was one of "all persons concerned" with the crime and the jury's finding of guilty of conspiracy was sustained.
In short, the standard for identifying one as a suspect can be quite low and the standard for establishing a conspiracy is even lower. Beware.
For more information about shoplifting and vandalism, click on the following articles:
Woman Who Allowed Parolee to Stay at Her House Is Guilty of Being an Accessory in Assisting a Parole Abscond from Supervision
For case summaries of selected cases our firm has handled, some involving co-defendants where conspiracy and accessory issues are involved, click
here
.
Contact
Greg Hill & Associates