Accessory to Shoplifting and Burglary Charges - Defensible?
Raymond Mooney and his girlfriend, Janna Lorette, drove together to a San Bernardino Stater Brothers grocery store. Mooney and his two small children entered first. About twenty seconds later, Ms. Lorette entered with an empty purse.
What to Take Away: If one is an accessory in any case, it is best to trail sentencing on the accessory to after the principal is sentenced, especially if the crime is one, as here, wherein a misdemeanor seemed appropriate, rather than a felony.

Seven minutes later, Ms. Lorette exited the store with a bulging purse. She then, according to a Stater Brothers employee, went straight into the parking lot and dumped the contents of the purse into the car she and Mooney arrived in together. Two minutes later, Lorette reentered the store with an empty purse. Four minutes later, she left the store again, her pulse bulging again. One minute later, Mooney left, too.
At this point, Stater Brothers employee David Nelson followed Lorette to her car. As she was emptying the purse again, Nelson asked if she had a receipt for the items. Lorette refused to talk, but moved away from the truck. Nelson then started removing the items from the truck.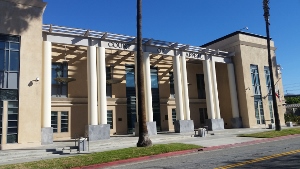 4th District Court of Appeal Division 2 Riverside

Mooney then arrived, with his two small children in the shopping cart. Nelson asked if the truck was his and Mooney said it was. Nelson told him that he was removing items that were stolen from the store and asked if he knew the woman standing mute nearby. Mooney said he did, that she was his girlfriend. According to Nelson, Mooney seemed "very surprised that she was shoplifting."
Mooney then attempted to reassure Nelson that he would cooperate, as he said, "just let me get the kids in the car and I'll help you." Mooney then got in the car and sped away with Lorette.
Nelson then called the police, who contacted Mooney about the $79.94 worth of items Lorette stole. Mooney initially denied knowing anything about the incident, but later admitted, "Yeah, I know she was stealing stuff." However, he denied knowing Lorette intended to steal when they entered the store.
Mooney was then charged with and convicted of being an accessory after the fact, a felony, in violation of Penal Code § 32. He was sentenced to two years in prison. This happened before Lorette was sentenced for second degree burglary (Penal Code §§ 460, 461)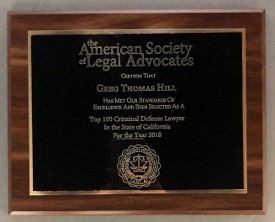 Mooney then appealed, claiming that Lorette's offense was misdemeanor. The Fourth Appellate District, in
People v. Raymond Charles Mooney
(2011 DJDAR 5787), denied the appeal.
The Fourth Appellate District made it clear that second degree burglary is indeed a "wobbler," as it is a crime that may be punished as a misdemeanor or a felony. However, the court clarified that the offense is "deemed a felony" unless subsequently is it reduced to a misdemeanor by the sentencing court pursuant to Penal Code § 17(b). In Lorette's case, she had not been sentenced at the time Mooney was sentenced, so the underlying second degree burglary charge was necessarily a felony.
Mooney also challenged the sufficiency of the evidence to support a finding that he was aware Lorette had the intent to steal at the time she entered the store, as is required under Penal Code § 459. The Appellate Court found Mooney had such an awareness, as he "pushed a shopping cart around the store without any apparent intent to purchase anything," while his girlfriend simultaneously made two shoplifting forays, "strongly suggests that defendant was aware of Lorette's intent." Mooney then left the store without buying anything.
If there is anything to learn from this ruling, it certainly must be that when defending someone of being an accessory to a crime that is a "wobbler," wait until the principal is sentenced! Had Mooney's counsel "trailed" Mooney's case until after Lorette was sentenced, he could have reduced Mooney's sentence to a one year maximum if Lorette was sentenced to a misdemeanor, as she most likely was because the value of the groceries was less than $950.
For more information about accessory and co-conspirator issues, as well as shoplifting, click on the following articles:
Woman Who Allowed Parolee to Stay at Her House Is Guilty of Being an Accessory in Assisting a Parole Abscond from Supervision
Contact
Greg Hill & Associates