Compton, Prostitution (Penal Code § 647(b)), No File
Our client, age 34, was returning home from work. He had gotten off work early, so he had an unusual feeling of freedom. It was just past Christmas.
He drove home using a different route and found himself on Long Beach Boulevard, heading through a rough area of Compton. It was about 4:00 p.m.
Without All the Details, What Happened?: Client ticketed for violating Penal Code § 647(b) (solicitation of prostitution) in Compton along Long Beach Boulevard. Case a no file.

As he drove northbound, he saw a woman standing on the side of the street. She was dressed in a provocative manner, so he pulled up alongside her and asked her how she was doing.
She asked him if he had any money right away and he said he did not, but he just had to tell her how good looking she was. She laughed and explained that she usually did not get such comments without someone offering her money. She explained that she was in town from another city and just here to "deal with a case I caught."
Our client had further small talk, but did not discuss having sex with her for the exchange of money or anything else of value. The further small talk only lasted a minute or so.
Our client then wished her good luck and moved forward in his car, to continue on his way home.
No sooner had he moved more than fifty feet than he noticed flashing red and blue lights in his rear-view mirror. A Compton Police Department officer stepped out of his car and immediately accused our client of soliciting a prostitute (a violation of Penal Code § 647(b)). Our client told the officer that was untrue and that he was merely chatting with the lady, who was now also being detained by police. She apparently was not a police decoy, as our office sees so frequently along Long Beach Boulevard in prostitution stings.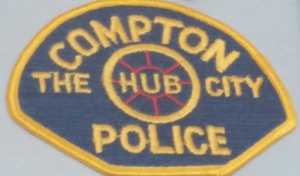 Our client protested his innocence and the police officer remained dubious. Our client had no prior convictions, so he was very concerned about being arrested. He was also married with two young girls, so he was terrified of what such a conviction would do for his marriage.
The police officer waited for his colleagues to finish questioning the "real" prostitute, silently standing next to our client, parked along Long Beach Boulevard.
After the longest five minutes in our client's life, the officer then filled out a citation and had our client sign a promise to appear in about three months in the Compton Courthouse. The citation was for solicitation of prostitution, a misdemeanor violation of Penal Code § 647(b).
The client at first did not know what was going to happen. He spent a lot of time on the Internet and was petrified to read that a judge could require him to register as a sex offender for life under Penal Code § 290 if convicted of Penal Code § 647(b) (this is true, but ultra-rare). He also read that he could be sentenced to six months in county jail.
For two months, he did nothing, paralyzed by fear. Finally, he called several attorneys and spoke to each. After talking to these attorneys, including Greg Hill, he retained Greg Hill & Associates to represent him.
Greg explained that he thought the case would probably not even be filed, as the real prostitute would know better than to confess she was soliciting a client when our client and she chatted. She would not have admitted to any discussion of agreeing to exchange money for sex.
This calmed down the client considerably and yet, Greg explained, sometimes cases are filed despite such circumstances.
Greg explained that his office would immediately write letters to the Compton District Attorney's office and the Compton Police Department contesting the arrest and demanding the police report. His office then did so.
Greg then appeared in the Compton Courthouse on the day of the arraignment, finding that the District Attorney's office had deemed the case a DA reject, much to the satisfaction and relief of our client.
For more information about prostitution and failure to file a case issues, please click on the following articles:
Appeals Court Affirms LAPD Officer's Conviction for Solicitation of Prostitution (Penal Code § 647(b))
Contact us.