Compton, Prostitution Arrest, Long Beach Boulevard, No File
Our client, age 23, had no prior criminal history. He was a student at California State University, Long Beach, and worked full-time. He was also a competitive cyclist. He was disciplined and ambitious.
However, on one day in late December, he did something very out of character. He was returning home to Compton and heading northbound on Long Beach Boulevard. It was dark, about 6:30 p.m. He saw a woman standing on the side of the street, on the sidewalk. He thought she was a prostitute, but she did not appear to be a drug addict or too old. She looked cleaner and her skin looked more healthy. He perhaps should have known she really was not a prostitute at all.
He pulled his car over to the curb, rolled down the window and, once he got her attention, asked "How much for a fuck?" The woman, who was actually a police officer posing as a prostitute (police decoy), responded with "how much do you have?"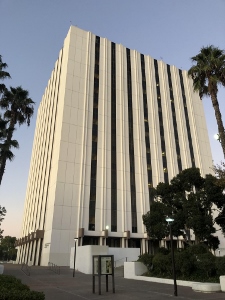 Our client answered her that he had $100 and she told him to meet her in a nearby alley. Our client then moved forward and turned the corner toward the alley. He did not reach the alley, however, as once he turned the corner, he noticed flashing lights from a police car in his rear-view mirror.
The police in the patrol car had been monitoring the conversation through a wire worn by the decoy, so our client's substantial step toward paying the decoy money in exchange for sex violated the law. He was handcuffed and taken to a nearby motel room, where he was cited and released for violation of Penal Code § 647(b), solicitation of prostitution.
Our client was then released after signing a promise to appear in the Compton Superior Court in about two months.
The client was confused by what had happened and took to the Internet to educate himself about what punishment can attach to a violation for Penal Code § 647(b). He read that he could be put in jail for up to six months and be obligated to pay a court fine of up to $1,000. This greatly worried him with his continuing college classes and his job being jeopardized by the jail time and the $1,000 fine was very steep.
The client called several law firms, but retained Greg Hill & Associates. He described the case facts to Greg Hill and Greg explained how such first-time prostitution cases are handled in the Compton Superior Court. Greg explained how the punishment has varied over the last few years and that, currently, such cases are referred to an office hearing for possible dismissal.
Greg then explained what an office hearing was and told the client that he would write the Compton District Attorney, as well as the Carson Sheriffs, who detained the client and cited him out, explaining that our client was a good candidate for the office hearing program because he was a full-time student and working full-time. In other words, he had a high potential for rehabilitation and benefiting from such a second chance.
Greg then wrote such letters to each organization and provided the client with such letters. Greg also requested the police report, the MVARS tape, all body-cam footage, any other video tapes, photographs or audio recordings of the arrest.
Greg then appeared in the Compton Superior Court for the client's arraignment. He was advised that the case was a DA reject.
The client was overjoyed at this decision, as he understood that what he had done was clearly a violation of 647(b), but the DA's office had decided to forego the office hearing or any filing, perhaps in response to the two letters Greg wrote, based on his familiarity with the Compton court and its handling of such cases.

Contact us.