Compton, Our Client 19, Victim 15, 90 Days in County Jail
Our client, age 19, met his girlfriend online when she was 13 and he was 17. He knew she was thirteen at the time, so although she wanted to have sex with him, he told her no.
In 50 Words or Less: Compton, our client, age 19, has six counts of violating Penal Code § 288a(b)(1) with a fifteen year old, client faced nine years in prison, case resolved for 90 days county jail.

By the time he was nineteen and she was fifteen, the couple decided to have sex. Our client knew it was wrong, but he did it anyways – six times. In one of the instances, she videotaped the sex. She then replayed it at home afterwards several times, she told police.
The girlfriend's mom discovered the video on her daughter's phone and could not believe it. She called the Compton Sheriff's, showing them the video of her daughter. Our client's girlfriend told our client that her parents had spoken to the police. Police then interviewed the girlfriend, who described six separate times the two had sex, each in our client's car in a nearby park.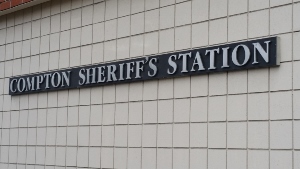 Our client, before being arrested, came to us, properly concerned about his criminal liability. After all, the facts supported six charges of Penal Code § 269, each of which is a life term and if multiple counts are involved, the sentences run consecutively, not concurrently. The girlfriend's consent to sexual intercourse was irrelevant because she was too young to legally consent.
Our office quickly contacted the sheriff's office to advise them of our representation of our client. We spoke with the investigating detective and stressed the consensual nature of the sex, although acknowledging that it remained statutory rape under the law.
The police report took sympathy on our client, recommending charges of a far less serious Penal Code § 288A(B)(1) and 261.5(c), instead of Penal Code § 269. Instead of facing life in prison with really no chance for parole due to consecutive life terms, our client faced a maximum of ninety-six years.
Greg Hill then negotiated a disposition wherein our client plead to one count of violating Penal Code section 261.5(c), unlawful sex with a minor. Due to our client's age being more than three years different than the victim, he was ineligible for disposition under Penal Code § 261.5(b).
Penal Code § 261.5(c), however, does not require that our client register as a sex offender for life under Penal Code § 290 and the offense is expungeable after our client completed the terms of his plea. The terms were that our client serve ninety days in County Jail, perform sixty days of Cal-Trans and complete a fifty-two week sexual offender class, as well as five years of formal probation. This obviously was far better than life in prison with consecutive life sentences, so our client was very happy.
Perhaps more significantly, our client did not have to register as a sex offender for life and the conviction is eligible for expungement after he completes probation. In short, while our client is having the charges dropped, he will be able to live a normal life once he completes the terms of probation and has the conviction expunged. He was very happy with this disposition.
After our client began his probation, our office filed a motion to bar internet publication of his registration as a sexual offender, as our client was concerned about the effects publication of this would have on him, both professionally and personally.
For more information about sex offenses and the issues in this case, click on the following articles:
Watch our video about sex offenses by clicking
here
.
Contact us.