Compton, New Sales of Drugs Case & Probation Violation
Our client, age 23, had been sentenced nearly three years earlier to three years of formal probation for a gun charge and possession of a controlled substance for sales. It was a significant case and he was released onto probation with 270 days of state prison suspended.
While on formal probation, he was a model probationer, never popping positive on any drug test and always checking in with his probation officer.
Condensed Version of This Case: Client in thirty-second month of three years of felony (formal) probation with 270 days of state prison, suspended, when he is found by the Compton Sheriffs to have 32 Oxycontin pills, 37 grams of cocaine, three digital scales and small baggies. Case resolved for 232 days in county jail, far less than the three years in county jail and 270 days in state prison first offered.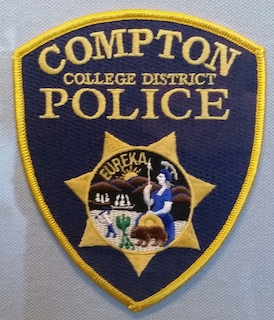 The Compton police, however, did not like our client at all and so they constantly searched him randomly on pretextual "probation compliance searches" that were solely meant to harass him. The police had searched our client's trailer that he lived in behind his mom's home perhaps twenty times in the 32 months of formal probation for our client and never found anything.
However, with one month left to go on probation, the cops conducted another "probation compliance search" and were rewarded for their persistence. In our client's trailer, they found our client with 37 Oxycontin pills and 37 grams of cocaine, as well as three digital scales and about fifty small plastic baggies.
The search was clearly illegal. Our client was in his trailer, sleeping, with his trailer door completely closed, but unlocked. Cops walked up to the trailer and turned the knob on the door.
The door opened and cops burst into the trailer, demanding to search the trailer as another routine "probation compliance search." They first handcuffed our client and marched him out of the trailer, forcing him to the ground in the dirt. They then yelled at him, "Tell us where the guns are or we'll tear apart your place!" Our client explained there were no guns, but fearing the police would not accept this and would tear apart his place anyways, he tried to show cooperation or candor by saying, "there are drugs in there."
The police then found the drugs, the scales and the plastic baggies.
Our client was then arraigned in the Compton Superior Court. The prosecutor's initial offer was three years (mid-term) in county jail for the sales charge, plus 270 days in state prison for the probation violation.
The client's family called Greg Hill & Associates and spoke with Greg. Greg listened to the client's mom explain the facts. Greg commented that he thought the search might have been illegal, but he certainly wanted to see the police report and any body-cam video first. He explained that while a person on probation may be subject to a warrantless search, that does not mean that "his privacy interest is so diminished that random searches or searches unrelated to a proper supervision purpose are reasonable and constitutionally permissible."
People v. Burgener
(1986) 41 Cal. 3d 505, 533 [224 Cal. Rptr. 112, 714 P.2d 1 251].
Greg then met with the client and did read the police report. He filed a motion to suppress the evidence based on Penal Code § 1538.5, as well as
Burgener
and
United States v. Follette
, 282 F. Supp. 10 (S.D.N.Y. 1968) (a search is unreasonable if based on "arbitrary or oppressive conduct by the searching officer").
Greg filed the motion and then offered to plea bargain in exchange for withdrawing the motion. The handling prosecutor summoned his supervisor and the two came back with an offer far better than three years in county jail and 270 days in state prison as before: 270 days in county jail, with credit for time served (39 days).
Greg discussed the offer with the client, who accepted the much-improved offer, thankful that he had retained Greg Hill & Associates and that the firm had filed the motion to suppress so quickly, sparing him from state prison entirely and reducing his time in county jail by approximately two years and three months.
For more information about being on a joint suspended and drug offense issues, please click on the following articles:
Contact us.