Compton, Client Cited for Solicitation for Giving Lady Ride
About This Case Summary Briefly: If police demand that a suspect write out a confession, the reason is because they otherwise have to evidence to support a criminal case. So do not do this. The following case summary exemplifies a wise client refusing to write such a confession and a case not being filed.

Our client, age 41, had been to prison twice, both times for residential burglary. His second time to prison was for a sentence of eight years (four years, doubled for the prior strike as residential burglary is a strike). He knew right from wrong. He was no longer naïve.
Once he got out of prison the second time, he resolved to never go back. He became a plumber and worked very hard. He was determined to make it the honest way.
Yet he also felt a certain empathy (if not even sympathy) for those struggling to find a legitimate way of making a living. One such person was a prostitute he would see on Long Beach Boulevard, but never patronize. He felt sorry for her.
So one day he pulled over to the side of the road and told her to get in his truck. He would take her to McDonald's for some food. That was all. He wanted to help her out, make her feel good for once.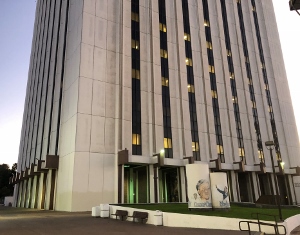 She appreciated his kind gesture and got into his truck. The Compton Sheriffs were watching this unfold from afar, so they could not hear the conversation our client had with the woman. Our client then drove the lady, with police now following his truck, almost to the nearby McDonald's. He drove right by about five or six motels often used by prostitutes. He drove about two miles from where he picked her up.
Police then pulled over our client and immediately accused him of solicitation of a prostitute. Both he and the prostitute explained that he was simply taking the woman to McDonald's to get a decent meal. Police were incredulous when they saw our client's tattoos from prison and his plumbing supplies from his truck, which suggested he had the money to pay for a prostitute.
Because the police believed our client was trying to be clever, they cited him for solicitation of prostitution (Penal Code § 647(b)). While doing so, they told him they could really arrest him for kidnapping for purposes of sex, so he ought to just write a confession and sign it that he was only taking the prostitute to a hotel to have sex. Our client refused to write out, let alone sign, any type of confession for the police. Nonetheless, he was handed a ticket and asked to sign a promise to appear in the Compton Superior Court in about six weeks.
Our client was outraged at the police and their approach. He called up Greg Hill & Associates and explained what had happened. Greg commented that the police request that he write out some type of admission indicated, most likely, that the police had a hole in the evidence for proving solicitation of prostitution. After all, the police had no evidence that the prostitute and he agreed upon exchanging money for sexual services of any type. Moreover, his driving her from Long Beach Boulevard toward a McDonald's would not be a substantial step toward fulfilling any agreement for sex unless he was driving her to a hotel or motel, or some other place for having sex (not a McDonald's).
Greg advised the client that he would write a letter outlining these problems with the case to the Compton Sheriff's and the Compton District Attorney's Office. Greg said he would suggest a no file was the correct response to the citation, or at least an office hearing if the police or district attorney's office had more evidence that mere circumstantial evidence.
The letters were mailed out and our office received no response whatsoever. This silence continued for four weeks.

Greg then appeared on the client's behalf in the Compton Superior Court for the arraignment on the day our client signed his promise to appear. No case was filed. Greg verified this in the District Attorney's office on the seventh floor and in the clerk's office on the fourth floor.
Greg then communicated this good news to the client, explaining the distinction between a no file and a DA reject. Our client's case was not a DA reject yet, but as of five months later after the arraignment (as of the date of writing this summary), no case had yet been filed, strongly suggesting no case will be filed. Nonetheless, our client was very happy that no case was filed against him.
This summary is written to exemplify the reason police often demand a written confession, often urging a suspect to write such a confession to prevent very serious alternative charges. Our client here did the right thing in response: he politely declined the invitation. This was the smart thing to do.
For more information about prostitution and no file issues, please click on the following articles:
Contact us.