Can the Unfairness in the Three Strikes Law Be Fixed?
California's Three Strikes law is often criticized for its "one size fits all" approach in sentencing a defendant with two or more prior strike convictions. Strikes include, but are not limited to, such offenses as assault with a deadly weapon or with force likely to produce great bodily injury (P.C. (Penal Code) § 245(a)(1)), treason, murder (P.C. § 187), mayhem (P.C. §§ 203 and 205), vehicular manslaughter with gross negligence or while intoxicated, torture, kidnapping with bodily harm, carjacking (P.C. § 215), train wrecking, rape (P.C. § 261), selling drugs to a minor, arson, gang crimes, most sex crimes and criminal threats (P.C. § 422, as of Prop 21 in 1999).
Brief Synopsis: AB327, an amendment to California's Three Strikes Sentencing law, did become law in late 2014. It only changes sentencing on a conviction that would be a third strike by limiting what is a third strike to offenses that are serious or violent felonies only.
No where was this epitomized better than when a "two striker" stole a single piece of pizza and received life in prison under the law. Indeed, California's Three Strikes sentencing law, found in Penal Code § 667(b) to (j) and § 1170.12, and the case law interpreting it, have held that "petty theft with a prior" conviction under Penal Code § 666 is a felony subject to sentencing under the Three Strikes law.
If defendant has two or more prior convictions that qualify as strikes, defendant must receive an indeterminate life sentence to state prison, which means a minimum term of twenty-five years to life in state prison.
It merits mention that juvenile convictions, if for specific crimes committed when defendant is sixteen or older, also qualify for strikes (most commonly if under Welfare and Institutions Code § 707(b)) and subject the defendant to sentencing under the Three Strikes law. Also, convictions from outside California, including juvenile convictions, also qualify as strikes if the crime would be a strike under California law.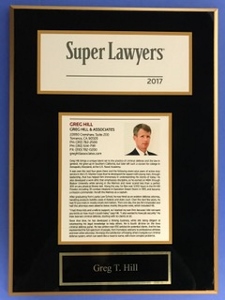 While this sentencing scheme may fit for certain career criminals who truly are a public danger, it is also unduly harsh, some say, for others, like the pizza bandit.
Assembly Bill 327 (AB 327) seeks to correct this "one size fits all" issue. The bill provides that a defendant who has two or more serious or violent felony convictions (strikes) would receive the indeterminate life sentence only if the defendant's current conviction is for a specified serious or violent felony. The pizza thief would be spared a life sentence.
AB 327, however, is not the law yet. It will become effective only if submitted to and approved by the voters of California. As written right now, AB 327 envisions being presented to voters at the November 4, 2014 statewide general election.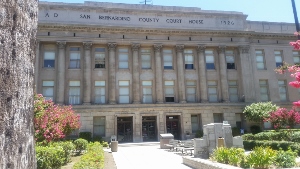 The Old San Bernardino Courthouse
Between now and then, it is anticipated that the debate will increase as to whether AB 327 is fair to victims of the prior offenses and whether it only serves to enable career criminals. Included in any discussion of strike offenses, there will certainly be debate about how such a provision will affect plea bargain on a judge's ruling on a
Romero
motion
(People v. Romero
(1996) 13 Cal.4th 497, 504) to "strike a strike" for purposes of sentencing for any particular person also potentially affected by AB 327.
AB 327 does not affect the sentencing enhancements for a second conviction, i.e. when a defendant has one strike and is convicted of a second strike offense. In such a case, the sentence is doubled if there are no other sentencing enhancements in effect. This part of the Three Strikes law would remain unaffected. AB 327 only affects the sentencing for someone who has two prior strikes.
Postscript: California voters did pass AB327 into law in November, 2014.

For more information about sentencing issues with strikes, click on the following articles:
For case summaries of selected cases our firm has handled, click
here
.
Contact
Greg Hill & Associates