Can Restitution to Victim Increase After Probation Ends?
In 2008, Barron Hilton was driving a vehicle with a blood alcohol content of .08% or higher. He hit a pedestrian, Fernando Tellez, with his car and injured Tellez.
Overview: Restitution to victim cannot be increased after probation ends, even if victim sues defendant in civil lawsuit and wins millions.

Hilton then pled no contest to a violation of a misdemeanor, Vehicle Code § 23152 (b), and was ordered to pay $3,215 in restitution to Tellez. This was based on a written claim, signed by Tellez, that his medical expenses were $3,215.
Hilton began his three years of summary probation on April 9, 2008. He then paid Tellez $3,215 on January 21, 2009. On April 8, 2011, Hilton's probation ended.
Tellez, meanwhile, had filed a civil lawsuit against Hilton for the same accident. On June 7, after Hilton's probation had ended, a jury awarded Tellez $4.6 million. Hilton's attorney appealed the verdict as excessive and while the appeal was pending the parties settled for $3.5 million and the appeal was abandoned.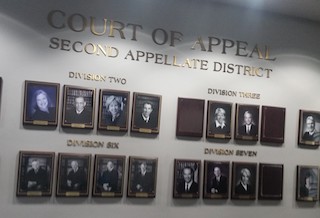 Court of Appeal Second Appellate District Los Angeles
On November 28, 2012, a full year and seven months after Hilton's probation had ended (and after Tellez received the full restitution payment from Hilton), Tellez went to the criminal court and asked for $886,000 in additional restitution. Tellez claimed the $886,000 was for attorney fees and costs in the civil case, future lost wages, and accounting fees.
Tellez's claim seemed audacious and time barred. Tellez argued that his request was authorized as a request for restitution for crime victims under Penal Code § 1202.4 (f) (1), which provided, "the court may modify the amount [of restitution], on its own motion or on the motion of the district attorney, the victim or victims, or the defendant." The provision can be used to either reduce or increase restitution.
Hilton opposed the motion by arguing that, among other things, that the court lacked jurisdiction to hear the motion. The trial court, however, disagreed. It said it did have jurisdiction because the $3,215 restitution award was unauthorized, even if it was based on information that was presented in good faith at the time.
Hilton then filed a petition for writ of mandate to challenge the trial court's ruling.
The Second Appellate District, Division Three, reversed the trial court. In its ruling in
Barron Nicholas Hilton v. The Superior Court
(2014 DJDAR 2315), the appellate court found that once probation ended, the trial court's jurisdiction terminated as well.
The appellate court based its ruling on
In re Griffin
(1967) 67 Cal. 2d 343. The appellate court began its analysis by acknowledging first and foremost that a court retains jurisdiction to modify a sentence at any time prior to execution of the sentence.
People v. Karaman
(1992) 4 Cal. 4th 335, 344, 347, 350, 352.
However,
People v. Turin
(2009) 176 Cal. App. 4th 1200 states there are exceptions to this rule, noting that a trial court can do so within 120 days after committing a defendant to prison, can do so to correct clerical error (not judicial error) and that an unauthorized sentence can be corrected at any time.
Turin
,
supra,
pp. 1204-1205.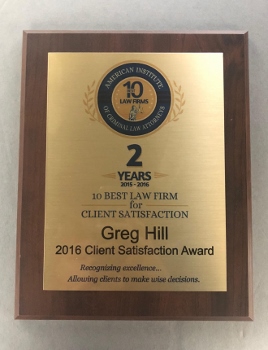 However, the court's ability to modify an order only exists during the probationary period. Penal Code § 1203.3 (a).
In re Griffin
also considered § 1203.3 (a), as it applied in 2008 when Hilton was sentenced. In
Griffin
, a judge tried to revoke probation and placed defendant in jail after the defendant's probationary period. The appellate court in
Griffin
emphasized that "the court loses jurisdiction or power to make an order revoking or modifying the order suspending the imposition of sentence or the execution thereof." The appellate court ordered the defendant released forthwith.
The prosecution in Hilton argued that the court could modify restitution even if probation ended, under Article I, Section 28 (b) of the California Constitution. However, the court of appeals noted, § 28 (b) was not self-executing. The legislature had to adopt implementing authority. Since 1982, when § 28 (b) was added, the legislature had not done so. Thus, § 28 (b) did not apply.
Consequently, the court of appeals remanded the case to the trial court with instructions to vacate its order granting Tellez's request for the additional restitution.
The citation for the Second Appellate District Court of Appeals ruling discussed above is Barron Nicholas Hilton v. Superior Court (2d App. Dist., 2014) 224 Cal.App.4th 47, 168 Cal.Rptr.3d 309.
For more information about restitution issues, click on the following articles:
Contact Greg Hill & Associates