Restitution Award Vacated Because Calculation Not Rational
Monetary restitution awards in some criminal cases are a mere "a drop in the bucket," or sadly insufficient toward paying a victim of crime for damages suffered. For example, a rape victim may receive $1,500 in restitution to compensate her for her medical bills associated with an emergency room visit and for torn or bloodied clothes. The rape victim may have nightmares and a lifetime of anxiety from her experience. In such cases, $1,500 is really an insult, made worse because the defendant pays her $10 per month while in custody.
In a Nutshell: A restitution award that attempts to order a lump-sum payment for loss of income over many years in the future must be rational and in the case described below, the court failed to take into account inflation and how that would diminish the award over time.

In other cases, just the opposite occurs. The victim receives a wind fall. In shoplifting cases, a store may recover the stolen merchandise, completely undamaged, and sell it for the full price of the item. The store is paid twice.
In the following 2009 case, a DUI matter, Oscar Muniz was driving his car when hit by DUI Defendant Ronald Pangan on Beach Boulevard in Orange County. Muniz sustained broken ribs, back fractures and a serious knee injury.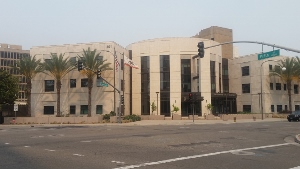 4th Appellate District Division 3 Orange County

Pangan was charged with and convicted of violating Vehicle Code § 23153, a felony. He was sentenced to six years in state prison.
Muniz requested restitution for his medical bills for his injuries, for his totaled car, $15,000 for what he was expected to earn as boxer Josh Burnett's coach had Muniz been able to show up at Burnett's fight the night of the accident and $70,000 for the $246 reduction in his Ralph's pension payments due to the accident. At the time of the accident, Muniz was 53 years old and had been working for Ralph's for over twenty years. He anticipated retiring at age 55 and receiving $1,673.50 per month for 24 years until death, but due to his injuries from Mr. Pangan, he could not work anymore, so his pension payments decreased to $1,427 per month.
Curiously, at the restitution hearing, the trial court judge increased the lost pension benefits payment from $70,000 to $79,382.67 and also awarded $8,390.67 for Muniz's unpaid medical bills. The trial judge did not award Muniz anything for the loss of his truck or anything for missing the Burnett fight. The trial court found that Muniz had been paid full value for his totaled truck from his insurance company. As to the money for the Burnett fight, he found the evidence of an expected payout too speculative.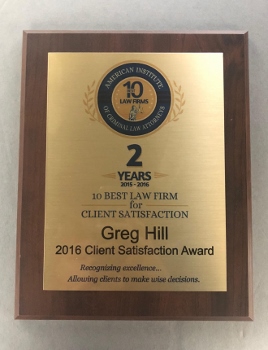 Pangan appealed to the Fourth Appellate District, arguing that the trial court's calculations of present value of a lost stream of income were too speculative.
The Fourth Appellate District, in
People v. Rommel Pangan
(2013 DJDAR 1604), reversed and in doing so, agreed with Pangan.
The appellate court began its analysis by noting that there were very few criminal law restitution cases addressing the problem of valuing a stream of payments to be made in the future as a single lump son payment, as the Westminster trial judge had. However,
People v. Giordano
(2007) 42 Cal. 4th 66 did so. An important comment of the
Gioidano
court was that a trial court's award of a lump sum must be the product of a "reasonable" method and produce a "non – arbitrary result."
Id
., p. 665
In
Giordano
, the California Supreme Court affirmed a lump sum payment to a window of a victim of a DUI driver. While the payment was only based on lost earnings for five years, defendant did not show the award was an abuse of discretion.
In turning to the award for Muniz, the appellate court noted the case of
People v. Chappelone
(2010) 183 Cal. App. 4th 1159, where the court held it was an abuse of discretion for the trial court not to "discount" an inventory of stolen but already damaged goods to account for their actual economic value. In other words, the trial court had erred by making the restitution award based solely on the full retail value of the damaged goods.
Id
. at 1175.
The appellate court said Muniz's case presented similar problems. Looking at the trial court's ruling, the appellate court said it must reverse the award because the award utterly failed to take into account the time value of money (inflation) and thus was not rational at all. The case was consequently referred back to the trial court for further proceedings.

The citation for the Fourth Appellate District Court ruling discussed above is People v. Rommel Pangan (4th App. Dist., 2013) 213 Cal.App.4th 574.

For more information about restitution, click on the following articles:
Restitution Order Can Apply to One Who Receives Stolen Property, but Does Not Participate in Burglary