Restitution Order Improper If Calling for Immediate Payment
Jack Ward was convicted of nine courts of armed bank robbery. He was sentenced to 300 months in prison and ordered to pay $27,885 in restitution to the victims. The federal district court, without considering Ward's ability to pay, ordered that the restitution payment be made "immediately." This was impossible for Ward to follow, as he was broke and, once imprisoned, his earnings certainly did not allow "immediate" payment.
The Point of This Article: Under the Mandatory Victims Restitution Act, a federal law, a judge may not order immediate payment of restitution by defendant to any victim(s), but the judge may specify that the Bureau of Prisons (BOP) or probation establish a repayment schedule to victim(s).

The Mandatory Victims Restitution Act of 1996 directs that a sentencing court must specify in the restitution order the manner in which, and the schedule according to which, restitution is to be paid. This is a non-delegable order.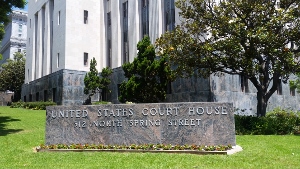 U.S. District Court Los Angeles

Ward thus filed motions in federal court, requesting deferral of, or reduction of, his restitution payments. In Ward v. Chavez (2012 DJDAR 6031), the U.S. Court of Appeals for the Ninth Circuit agreed with Ward.
The Court of Appeals characterized the trial court's order of "immediate" payment as having the practical effect of improperly delegating the trial court's obligation to set a payment schedule under the Mandatory Victims Restitution Act to the Bureau of Prisons (BOP). In other words, the trial court shifted its duty to the BOP to work out a restitution payment schedule, based on Ward's voluntary employment in prison by Unicor.
The Court of Appeals then looked to other Ninth Circuit cases wherein an order of "immediate" payment was challenged. In both cases (
United States v. Gunning
(
Gunning II
) (9th Cir. 2005) 401 F.3d 1145 and
United States v. Lemoine
(9th Cir. 2008) 546 F.3d 1042), such an order was held to violate the Mandatory Victims Restitution Act by leaving a schedule of payments to the BOP to decide. In passing, the Court of Appeals acknowledged that it is common practice for Ninth Circuit courts to impose restitution "due immediately" as part of sentences where defendant is committed to a term of imprisonment, with an expectation that the BOP and/or probation will work out the details of payment. This usual practice of implicit delegation, however, is improper.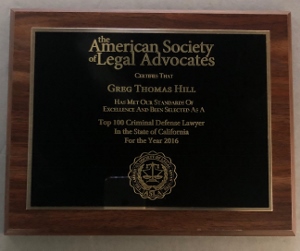 Consequently, the Court of Appeals recognized that Ward's case was an opportunity to not only rule on his challenge to the restitution order, but also to set forth principles of what the trial court must consider before making a restitution order. The Court of Appeals then stated that if the Court of Appeals finds that a defendant cannot pay restitution immediately, the court cannot simply order payment "immediately" and leave the details for the actual repayment schedule to the BOP or probation. Instead, the trial court must order some repayment schedule with certain amounts.
Therefore, the Court of Appeals vacated the restitution order and remanded the case to the trial court to comply with the Mandatory Victims Restitution Act.
A spirited dissent follows in this opinion. Authored by Senior Circuit Judge Wallace, it argues that nothing in the trial court order actually delegated authority to the BOP to set a restitution schedule. Moreover, Wallace pointed out there were many cases wherein restitution awards much higher, even as high as $4.5 million, were challenged for ordering "immediate payment" when defendants had no resources to make periodic payments, but were sustained. Wallace also pointed out that Ward's becoming voluntarily employed was his choice and the BOP's decision to withhold a certain part of his pay to make restitution payments was improper, but it was Ward's right to challenge the withholding, rather than file the instant motion being decided by the majority.
The citation for the U.S. Ninth Circuit Court of Appeals ruling discussed above is Ward v. Chavez (9th Cir, 2012) 678 F.3d 1042.

For more information about restitution issues, click on the following articles:
Contact
Greg Hill & Associates