Can Residential Burglary Happen If from Closet in Entryway?
Residential burglary is commonly understood as entering another home and taking something without the owner's consent. A big issue is often whether an area, for example a garage or carport or shed in the backyard, is considered part of a home.
In San Diego County, a juvenile ("M.A.") entered a house with the owner's permission without any intent to commit a felony therein. While inside the foyer to the home, he learned that there were guns in a closet and then decided to steal then. The closet was three feet by four feet and in the home's foyer, but not in the home's main interior.
The Gist of This Article: First-degree residential burglary is committed if one enters the outer structure of an inhabited home, if only to enter the entry way where there was a closet containing firearms, which the suspect took without the owner's consent.

Without the owner's permission, M.A. then took the guns from the small closet. He was later arrested and a juvenile petition was filed against him.
The juvenile court made a true finding on the petition that M.A. committed first-degree residential burglary (Penal Code §§ 459 and 460) and grand theft of a firearm (Penal Code § 487(d)). It is unclear why second-degree burglary was not an issue since no one was in the foyer area.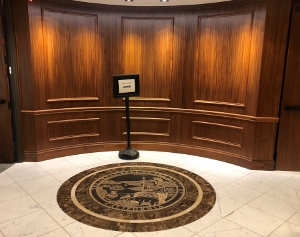 M.A. appealed the judgment, arguing that the evidence was insufficient, as a matter of law, to support a true finding that he committed first degree residential burglary. His argument was that he did not enter the type of structure or space required for the commission of a residential burglary.
M.A. pointed to Penal Code § 459, which specifies that burglary is committed when, among other things, someone "enters any house, room, apartment . . . or other building … with intent to commit a larceny or felony." First degree burglary includes the element that the entry be of an "inhabited dwelling house" or other specified inhabited structures (it is second-degree residential burglary if the home is not inhabited). M.A. consequently argued on appeal that his entry into the closet was not entry into a room within the meaning of Penal Code § 459.
In In re: M.A., a Minor (2012, 9th Cir.), 209 Cal.App.4th 317, the Fourth Appellate District evaluated M.A.'s argument. It looked to People v. Sparks (2002) 28 Cal.4th 71, which had a comprehensive review of California's burglary law. Sparks discussed the meaning of the term "room" with the context of Penal Code § 458, nothing that it was broadly defined as it included even an enclosed "office area" set off by a waist-high counter two and a half feet wide in the lobby of a building. People v. Mackabee (1989) 214 Cal.App.3d 1250.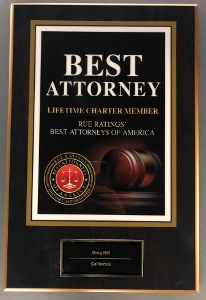 Sparks
also noted that another court (
People v. Gayton
(1940) 38 Cal. App. 3d 83) found a liquor and cigarette storage room of a café was a room. It also noted that a closet is considered a room under Penal Code § 458. (
People v. Garcia
(1963) 214 Cal. App. 2d 681);
see also People v. Mackabee
(1989) 214 Cal.App.3d 1250, 1257 (
Mackabee
) [noting a "common 24 definition of a room" is "'a part of the inside of a building, shelter or dwelling usually set off by a partition'"].).
Sparks
further indicated that the intent to commit burglary can be formed after the suspect enters the home.
Consequently, the Fourth Appellate District affirmed the lower court's ruling and denied M.A.'s appeal. The court commented that its ruling was consistent with the general intent of burglary laws, which is for personal safety of the home's occupant's and the threat of violence and harm from the burglar in attempting to perpetrate the crime or to escape. In other words, M.A.'s act was not just trespass and grand theft. Someone from inside the home might have been endangered due to the location of the theft.
We read this opinion and wondered why an alternative argument that this was not first degree burglary was not made. After all, there was no one in the entry way area, so why was this not second-degree burglary?

The Ninth Circuit ruling summarized above has the following permanent citation: In re: M.A., a Minor (2012, 9th Cir.), 209 Cal.App.4th 317.

For more information about burglary, click on the following articles:
Contact
Greg Hill & Associates