Is Burglary a Crime of Violence under Immigration Laws?
In 2007, Ramiro Ramos-Medina was convicted after a jury trial of First Degree Residential Burglary, a violation of Penal Code § 459. The judge sentenced him to two years in state prison.
Summary in 40 Words or Less: While burglary is not a crime of violence under California law, if one has two convictions for burglary, the second conviction is a crime of violence and deportable under federal law, as the following case summary explains.

Mr. Medina was not a U.S. citizen. Immigration officers told him that his conviction was a "crime of violence" under 8 U.S.C. § 16(b) and thus, an "aggravated felony" under the Immigration and Nationality Act, 8 U.S.C. § 1101(a)(43) and § 1227(a)(2)(A)(iii). Immigration officers further told him that he could be removed without a hearing.
Ramos consequently did not contest his removal from the United States. He was then deported and returned to Mexico.
Five days after his deportation, he crossed back into the United State without permission and was arrested by the Border Patrol. He was charged with violating 8 U.S.C. § 1326, which makes it a crime for any alien who has been deported to re-enter the United States without permission.
Ramos then decided to defend his violation of 8 U.S.C. § 1326 by contesting his deportation as improper. He contended that since burglary was not an aggravated felony or crime of violence under California law, he should have not been deported under federal law as he was. He was then convicted of violating § 1326 and faced forty months in federal prison.
At the first level of appeal at the U.S. District Court, he lost this argument. On appeal upward to the United States District Court of Appeals for the Ninth Circuit, in
United States v. Ramiro Ramos-Medina
(2012 DJDAR 8485), the Court of Appeal again denied Ramos-Medina's appeal. The court explained that under federal sentencing guidelines, because Ramos had a prior burglary conviction that qualified as a crime of violence, the burglary conviction at issue had a higher base level under guidelines § 2L1.2(b)(1)(a). This made it an aggravated felony, as well as a crime of violence.
Moreover, the court referred to
United States v. Becker
(9th Cir. 1990) 919 F. 2d 568 and
Lopez-Cardona v. Holder
(9th Cir. 2011) 662 F. 3d 1110, which each establish that burglary is "categorically a crime of violence and thus an aggravated felony" for purposes of the Immigration and Naturalization Act.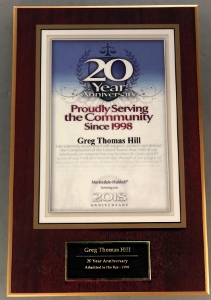 The Court went on to describe how cases have held that any offense, "that is a felony and that, by its nature, involves a substantial risk that physical force against the person or property of another may be used in the course of committing the offense" was a "crime of violence." The reasoning was that "any time a burglar enters a dwelling with felonious or larcenous intent there is a risk that in the course of committing the crime he will encounter one of its lawful occupants and use physical force against that occupant either to accomplish his illegal purpose or to escape apprehension." This reasoning was set out in the
Becker
case.
The court then traced how another case seemed to overrule
Becker
, but then
Lopez-Cardona
adopted
Becker
's rationale again, bringing
Becker
's holding back as the law concerning burglary as a crime of violence and thus an aggravated felony. The
Becker
rationale was then reaffirmed in a recent 2011 case,
Chuen Piu Kwong v. Holder
(9th Cir. 2011) 671 F. 3d 872 at 877-78, wherein an argument likes Ramos' was ruled on and rejected.
Accordingly, Ramos' removal was adjudged proper as the Ninth Circuit affirmed the District Court. It remains to be seen if Mr. Ramos-Medina will appeal again to the U.S. Supreme Court.
The permanent citation for the Ninth Circuit ruling at issue in this article is People v. Ramos-Medina (9th Cir. 2012) 706 F.3d 932.

For more information about burglary, click on the following articles:
Restitution Order Can Apply to One Who Receives Stolen Property, but Does Not Participate in Burglary
Contact
Greg Hill & Associates