Can Mental Health Diversion Be Sought After Sentencing?
Since Penal Code § 1001.36 was passed into law, there have been several published decisions concerning the reach of Mental Health Diversion, also called Mental Disorder Diversion.
For example, is such diversion available to juvenile court defendants? No seems to be the answer (In re M.S., reviewed by our office at Article 1030). Can it be applied to defendants whose appeals were pending at the time the statute was enacted? The answer seems to be yes (People v. Frahs (2018) 27 Cal.App.5th 784, 791, review granted Dec. 27, 2018, S252220, reviewed by our office at Article 958).

The Gist of this Article: The following case summary describes how one appellate court ruled that Mental Health Diversion is not retroactive once a conviction has been reached, even if judgment is not yet final.

This author has summarized several of these decisions, as are linked below.
The decisions seem to conflict on several levels, but actually do not. Upon closer examination, one can see that each decision is highly dependent upon its facts.
The following summary is one more such recent case, again addressing whether mental health diversion is retroactive after sentencing takes place and one seeks to be resentenced to allow mental health diversion. Such an issue would seem to affect the greatest number of potential beneficiaries of this program and could apply to thousands of prisoners in custody at present.
Mr. Timothy Craine was convicted of indecent exposure (Penal Code § 314) in Kern County Superior Court. This was his sixth such conviction for indecent exposure. The underlying facts were that in early 2016, he had been classified as a mentally disordered offender (MDO) under Penal Code § 2960, et seq. While housed at a special housing unit at North Kern State Prison and placed on a "suicide watch," which entailed continuous visual monitoring by a certified nursing assistant (CAN), he stripped completely naked in front of a female CNA and began masturbating.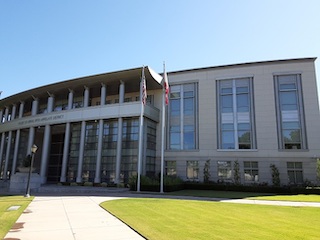 Fifth District Court of Appeal Fresno
Craine was subsequently transferred to the state mental hospital at Atascadero. He was then charged with felony indecent exposure. As a sentencing enhancement, it was alleged that he served five prior state prison terms.
Craine then applied for and was granted the right to represent himself at trial under Faretta v. California (1975) 422 U.S. 806. He tried to conduct voir dire, he gave an opening statement, he made some attempts at motions in limine and he even gave a closing argument. He had no legal training, but trusted no one but himself. We think that it is remarkable that the judge permitted this, given that Craine was considered a mentally disordered offender (MDO), yet such status apparently was distinguishable in its effects (we do not know the nature of his mental disorder) from representing oneself at trial.
After a three-day trial, the jury found him guilty and found the enhancement allegations regarding prior prison terms to be true. The judge then imposed an upper term of three years in state prison and added four consecutive one-year terms for a total sentence of seven years.
Craine appealed the verdict and the sentence on several grounds, but this article will just focus on his argument that his case should have be resolved through mental health diversion, which was enacted while his appeal was pending (as in Frahs, supra).
The Fifth Appellate Court, in People v. Timothy Craine (2019 DJDAR 4475), rejected Craine's argument and denied his appeal. The Fifth Appellate court firmly held that 1001.36 does not apply to convicted defendants, reasoning that this diversion program is intended for early resolution of cases, in the pre-trial stage. "The primary legislative goal of diverting mentally ill defendants from the criminal justice system through preadjudicative intervention programs cannot be achieved once the defendant has been tried, adjudicated guilty, and sentenced."
In Craine's case, the appellate court did not address the merits of Craine's request for mental health diversion, were it to be considered timely. However, the reader should note that Craine might have been denied such diversion on public safety grounds given his long history of indecent exposure and his mentally disordered offender status that in fact landed him in a state mental hospital.
We think the conflict between the Frahs case and this case sets up the California Supreme Court to address the issue of retroactive application of 1001.36. Until that time, we believe arguments can be made both for and against retroactive application of this new diversion program. The Craine opinion even notes that the California Supreme Court has granted certiorari to consider the lower court rulings in Frahs.
The citation for the Fifth Appellate District Court ruling discussed above is People v. Timothy Craine (5th App. Dist., 2019) 35 Cal.App.4th 744.

For more information about mental health diversion, please click on the following articles:
Contact us.