Breaking a Phone – Dissuading a Witness (PC 136.1)?
In the following summary of a Second Appellate District opinion, a violation of Penal Code § 136.1, dissuading or preventing a witness from making a report, was affirmed based on a son hearing his mother talking to a 911 dispatcher and ripping a phone line out of the wall.

Brief Synopsis: Destroying a phone so that it does not work for someone to call the police or while that person is calling the police can be considered dissuading or preventing a witness from reporting a crime (Penal Code § 136.1(b)(1)).

As the saying goes, "context is king," so a description of the factual background is needed to really understand this holding.
On the evening of June 9, 2018, Defendant Cameron Roy Cook and his brother were arguing strenuously with his brother in his parents' home in Lancaster. His father sensed that the two brothers were about to fight each other, so he tried to intervene. His mother was equally worried, as the police had been to the house before for a similar situation.
Suddenly, Ms. Cook heard her husband fall to the floor, so she started to call 911 from a wall phone. As she was giving the dispatcher her name and their home's address, Cameron Cook ripped the phone off the wall and threw it on the floor. The phone line broke, disconnecting the call. It was severed from the wall, just hanging like a piece of string.
Ms. Cook looked at her son, astonished, and started to call 911 on her cell phone.
Cameron Cook saw his mom trying to use her cell phone to make the same call and left. He was later arrested and then charged with dissuading a witness from reporting a crime under Penal Code § 136.1(b)(1) and battery upon an elder or dependent person under Penal Code § 243.25.
The Lancaster jury found Cook guilty of violating 136.1(b)(1), but not guilty of battery. The trial court judge, Lisa M. Chung, sentenced Cook to sixteen months in state prison.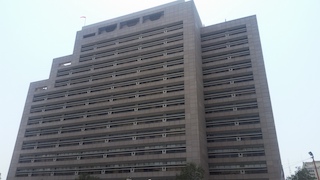 2nd Appellate District Court of Appeals
Cook appealed the verdict, arguing that there was insufficient evidence to find him guilty of dissuading a witness. Apparently, during trial, the judge instructed the jury using CALCRIM 2622, which instructed the jury that to convict him of the crime, it needed to find he acted with specific intent and with malice. The jury found this to be true.
However, Cook's argument was certainly misplaced. Penal Code § 136.1(b)(1) "does not require that the defendant act knowingly and maliciously." People v. McElroy (2005) 126 Cal.App.4th 874, 881; accord, People v. Upsher (2007) 155 Cal.App.4th 1311, 1322; see People v. Brackins (2019) 37 Cal.App.5th 1131, 1138 ["[section 136.1], subdivision (b) offense do not expressly include the mental element of knowingly and maliciously"].
Instead, to prove a violation of Penal Code § 136.1(b)(1), the prosecution must show (1) the defendant attempted to prevent or dissuade a person (2) who was a victim or witness to a crime (3) from making any report of their victimization to any peace officer or other designated officials." People v. Upsher, supra, at 1320.

Here, Cook was convicted of violating 136.1(b)(1), so the prosecutor did not need to prove he acted knowingly or maliciously, but the jury found this was so.

Cook argued that he did not intend to stop his mom from making a phone call to the police because if he really had intended this, he argues, he would have checked the phone to see if it was still working.
The court of appeals regarded this argument as unpersuasive because the evidence was that the phone was visibly broken and the wire had been severed by Cook's violence. It was obvious that it was not in working condition.
We note two things about this case that perhaps Cook's counsel overlooked. First and foremost, to violate 136.1(b)(1), defendant must act to prevent a witness or victim from reporting a crime to police. Here, there was no evidence that Cook committed a crime to report to the police. He was just arguing with his brother. That is not a crime. We think his appeal should have instead focused on this aspect of the insufficiency of the evidence.
Second, Cook's argument that there was insufficient evidence he acted knowingly and maliciously is misplaced. That is what is required for a violation of 136.1(c), which he was not convicted of at all. Regardless, the jury found this was true. In other words, the jury did not need to find this, but it did. Rather than being convicted based on a standard that was too low, he was convicted of a lesser crime (136.1(b)(1)) by a higher standard (for 136.1(c)). He really should not have made this argument at all, we think.

To be clear: the judge made a mistake in the jury instructions given, which unintentionally could have greatly helped Cook avoid a conviction – which the prosecution may have then challenged on appeal.
The citation for the Second Appellate District Court ruling discussed above is People v. Cameron Roy Cook (2nd App. Dist., 2021) 59 Cal. App. 5th 586, 273 Cal. Rptr. 3d 684.
For more information about dissuading a witness, please click on the following articles: