Are Miranda Warnings Critical in a DUI? Shoplifting?
It is quite common for a potential DUI or shoplifting client to tell us that "They didn't read me my rights" in describing his or her experience being cited or arrested.

Brief Synopsis: While police remain obligated to warn a suspect of his or her right against self-incrimination (the right to remain silent) and the right to an attorney, also known as Miranda rights, the question for an attorney is when must such a warning be given and if it is not given, did the suspect provide critical evidence that he or she otherwise would not have given if properly warned.

Such a comment from a potential client is usually more of a question whether such a procedural failure can bar his or her prosecution, perhaps because the potential client suspects there is a requirement in every case, as movies and television suggest, to read someone "their rights." This representation by movies and television is inaccurate, but in many cases, it is prudent for defense counsel to consider nonetheless whether the Fifth Amendment right against self-incrimination attached and at what point in the police investigation. This constitutional guarantee against self-incrimination without a Miranda warning to remain silent or have one's attorney present was famously set forth in Miranda v. Arizona, a 1966 U.S. Supreme Court case citable at 384 U.S. 436, 86 S. Ct. 1602, 1612, 16 L. Ed. 2d 694, 706.

The answer to this issue is that it matters what the potential client then said or wrote in the form of a formal confession that may be relied upon by the prosecutor to prove the crime. Was the person compelled to give evidence against himself of herself? It is also important to know where and when this took place? Was it when the potential client was in custody or being held by police?
It is a threshold question we always must ask on this issue: when were the questions asked? Was the questioning part of a preliminary investigation or after probable cause to arrest exited? If in a shoplifting case, did loss prevention officers fail to give the potential client a Miranda warning or was it the police?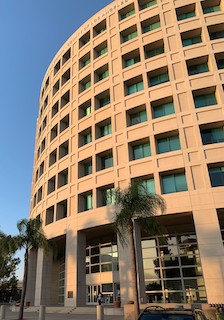 Airport Courthouse
In a DUI, did the potential client state how much he or she drank? Did the person describe where and when he or she was drinking? Was the statement itself proof that the person's short-term memory was impaired? Did the potential client state the absence of any illness, fatigue or medical condition (that may preclude a later defense claim that this affected symptoms or chemical analysis of one's BAC)? Did the potential client admit to taking certain illegal drugs or prescribed medication, i.e. Ambien? Did the potential client realize he was in a collision before he left the scene?
Sometimes, the statement that a potential client makes in a DUI does not affect the prosecutor's ability to prove the fundamental elements of the crime if the impairment in driving is recorded on video and the client submits to a breath and/or blood test and there are no other aggravating factors involved in the crime. The statements that a suspect makes to police otherwise affect sentencing enhancements and the defense attorney's ability to plea bargain a good resolution.
In a shoplifting case, did the potential client state he or she had the intent to shoplift before going into the store? Did the potential client state he or she had shoplifted before from the same store? Did the potential state the absence of any mental or medical condition (that may preclude a later defense of defendant lacking the specific intent to steal)? Did the potential cut off or peel away any magnetic security tags?

Like in a DUI, in shoplifting, sometimes the failure of police to give Miranda warnings is not relevant because the theft is recorded on video and the client immediately admits to the crime during the loss prevention officer's preliminary investigation. It is important to note that a loss prevention officer is not a government employee, so there is no Fifth Amendment violation if the loss prevention officer fails to give Miranda warnings. Occasionally, in court, we will see a junior attorney or a family law attorney with no criminal law experience earnestly arguing to the judge that the loss prevention officer is a government subcontractor and therefore any failure by that loss prevention officer to give such warning is a Fifth Amendment violation. This argument always fails.

For more information about Miranda issues, please click on the following articles: