The Exceptions to Advising Someone of Miranda Rights
Summary in 40 Words or Less: Police do not have to read a suspect his or her Miranda rights before questioning that otherwise might require this when there is a "public safety" concern or the "rescue doctrine" applies, as described in the article below.

In the day-in, day-out practice of criminal defense, we are asked quite a bit if a criminal case can be "dropped" or dismissed because police did not give the familiar Miranda rights admonition to our client "at any time."

The question usually suggests that the police officer must have been significantly amiss in his duties because not only did he not advise "You have the right to remain silent. . . if you do talk, what you say can be used against you . . . you have the right to an attorney . . . if you cannot afford an attorney, one will appointed for you" when first speaking to our client, but also at no time later. The question suggests the failure to meet what the client believes are universally, well-known requirements mandates dismissal.
Our response is usually to then explain that such a warning from police is required only after some form of a prolonged detention (i.e. the client is in police custody) or when police are doing more than just gathering initial information to understand what is generally going on. We then explain what a few reported decisions under California law have found to be examples of prolonged detentions when such an admonition was required and other examples of when an officer exceeds the scope of just gathering information and needs to give the admonition.
However, even when such an admonition is required, we explain, the real issue is "If the officer failed to give this warning, what voluntary statement (usually an admission or confession) from you did you give that you wish excluded and how is that statement being excluded going to cause the prosecution to dismiss the case?" For example, if the police officer saw our client driving in an impaired manner and then tested our client's breath and it was 0.15%, our client's statement that he had three drinks really may not matter if excluded from evidence.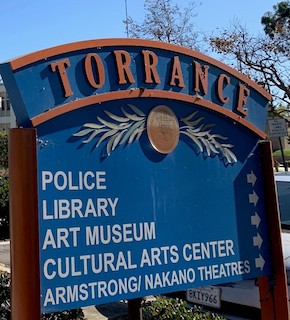 Torrance PD Sign
Likewise, if there is a video recording of our client shoplifting, what statement from our client would erase the video evidence and cause the prosecutor to dismiss the case? In other words, in such common situations, even if Miranda warnings were not given, but assuming arguendo they were required, what statement from the suspect would exonerate him or her?
Nonetheless, there are two exceptions to the required Miranda warnings for an in-custody suspect. The first is called the "rescue doctrine" exception and the second is called the "public safety" exception.
Under the "rescue doctrine," when a suspect voluntarily answers questions asked by officers who are focused on rescuing a victim and do not wish to slow down their efforts by giving a deliberate, slow Miranda warning (with follow-up questions from the suspect, perhaps), the suspect's responses are admissible. People v. Davis (2009) 26 Cal.4th 539, 591; People v. Coffman & Marlow (2004) 34 Cal.4th 1, 55.

This doctrine also applies to circumstances where the police thought the person endangered was not the suspect and asked him or her questions, or the police thought the suspect was in danger. See, e.g., People v. Stevenson (1996) 51 Cal.App.4th 1234, disapproved on other grounds in People v. Davis (2009) 46 Cal.4th 539, 594, n4 (defendant had swallowed a large amount of cocaine).
The second exception is known as the "public safety" exception. This applies when a police officer asks a suspect questions about the locations of an abandoned deadly weapon that could be a public safety danger. New York v. Quarles (1984) 467 U.S. 649, 104 S.Ct. 2626; People v. Simpson (1998) 65 Cal.App.4th 854, 861 (Quarles public safety exception applies when questions asked are primarily related to objectively reasonable need to protect police officers or public from danger during execution of a search warrant); People v. Cole (1985) 165 Cal.App.3d 41, 52; Allen v. Roe (9th Cir., 2002) 305 F.3d 1046, 1050 (questioning about location of where a gun fell is within public safety exception).
An officer is also entitled to ask a defendant "un-Mirandized" questions about information that may affect the officer's health. See People v. Cressy (1996) 47 Cal.App. 981, 987 (officer saw defendant drop hypodermic syringe and therefore was entitled to ask defendant whether defendant had any other needles).