2nd Time DUI, 114 mph, 0.25% BAC, Refusal, 96 Hours Jail
Summary in 50 Words or Less: Second-time DUI case at the Compton Courthouse wherein our client had a 0.25% BAC and was observed driving at 114 miles per hour. Client then refused to submit to a breath or blood test, so police obtained a McNeely warrant to draw his blood. Case resolved with 96 hours of county jail and other standard second-time DUI terms.

Our client, age 28, was feeling the weight of depression due to the holidays. It was almost Christmas and he felt alone, living away from his mom and dad. His mom lived in Utah with his disabled older brother and our client lived in Compton caring for his disabled grandparents.
While our client was caring for his grandparents, he attended Los Angeles Trade Tech college and had finished up his electrical engineering certification, but jobs were tough to find, so he continued attending school, hoping a job would open up, but nothing was available.
One reason he might have had difficulty was because he had a conviction for DUI from five years earlier.

Feeling like his life was going nowhere, he went out with old friends to The Crest, a well-known sports bar in Old Town Torrance. He definitely had his share of beer.
It was about 1:00 a.m. when he decided to head home in his 2005 Toyota Corolla to his grandparents' home. As he was heading north on the I-110 Harbor Freeway after entering the freeway at Torrance Boulevard, he accelerated upwards of 100 miles per hour. This caught the attention of a California Highway Patrol officer observing traffic and he began to pursue our client.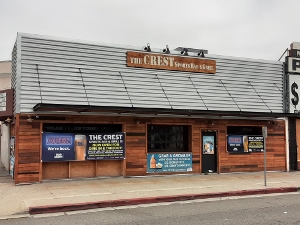 The Crest Sports Bar Torrance

Our client was traveling so fast that it took the CHP officer more than two miles to catch up, but as he was trying to do so, our client transitioned onto the eastbound I-91 Artesia Freeway. According to the CHP officer, as our client did this, he almost sideswiped a bus.
The officer then activated his overhead blue and pink flashing lights in an attempt to pull over our client. We later watched the MVARS (mobile video audio recording system) tape and it showed our client passing through traffic at a much higher speed than traffic and even driving along the shoulder, causing dust to swirl up behind his car. At this time, the officer claimed to pace our client at 114 miles per hour.
Our client finally pulled over at the Main Street exit. Our client refused to submit to any field sobriety tests and refused to submit thereafter to any breath or blood tests. The CHP officer therefore got a McNeely search warrant and took our client to Gardena Memorial Hospital, where his blood was drawn.
The client was then taken to the South Los Angeles CHP station. While enroute, he allegedly told officers, "I'm never going to drink again. It's just not worth it."
Once released, he called his mom in Utah and visited Greg Hill & Associates. Greg listened to the client explain what happened and what he expected the Compton District Attorney's office to do. Greg was certain that the plea bargain would include the SB38 program, so he recommended that the client enroll in the program now to help get it over earlier and to help Greg's plea-bargaining efforts.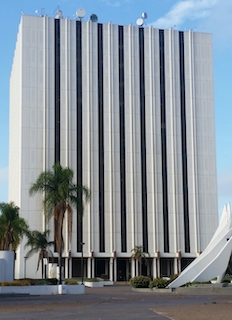 Compton Courthouse
In court, the Compton District Attorney's office did exactly what Greg had anticipated, if not a little less. Their offer to resolve the case was four years of informal probation, conditioned on our client enrolling in and completing the 18-month SB38 alcohol awareness program, payment of a $500 fine, plus penalties and assessments, enrollment in the Mothers Against Drunk Driving (MADD) victim impact panel and enrollment in the Hospital and Morgue (HAM) program. The offer also included 60 days in county jail, which was because our client was DUI and driving over 30 miles per hour above the speed limit (Vehicle Code § 23582).
The punishment of 60 days in county jail was less than what Greg had predicted to the client. Greg had told the client that with the excessive speed, he would face the 60-day sentence enhancement, but Greg had warned the client that if his BAC was above 0.15% and with the refusal, he might face 90 days in county jail.
The young DA and Greg then discussed the facts of the case and resolution. The DA agreed to reconsider the 60-day jail term if our client could show he was employed and going to school and that such a long jail term might cause him to lose his job and/or fail out.
Greg then provided the prosecutor with our client's class schedule at LA Trade Tech and a letter, translated by our client's younger brother (who had just returned to the United States from living overseas in Japan), from our client's grandmother, explaining how our client was the caregiver for she and our client's grandfather, who was in terrible health.
The DA then agreed to reduce the jail term from 60 days to the minimum of four days for a second-time DUI, but added ten days of community service for the client's high BAC and refusal to submit to the breath or blood test.
The client was very happy with this offer, as he was quite anxious about an extended stay in jail and wanted to continue with his studies at LA Trade Tech. He could do the ten days of community service on weekends so it would not interfere with his classes.

For more information about DUI issues, please click on the following articles:
Contact us.