Second-Time DUI Offender's Prison Sentence Upheld on Appeal
Recently, Governor Jerry Brown announced that he would ask that federal oversight of California prisons end. He stated that prison conditions had dramatically improved. The rhetoric was short on specifics, but significant nonetheless because it suggested a change in California's realignment of prison populations is soon to follow.
Why This Article Matters: Not every DUI is covered by AB109. Besides felony murder DUI and DUI with great bodily injury, others convicted of certain types of DUI may serve their sentence in state prison, as the following article exemplifies.

Under AB109, also known as the Criminal Justice Realignment Act of 2011, California began a policy to reduce its prison population to ease over-crowding. The overcrowding was deemed by the U.S. Supreme Court to constitute cruel and unusual punishment for the prisoners and thus a violation of the U.S. Constitution's Eight Amendment ban against cruel and unusual punishment.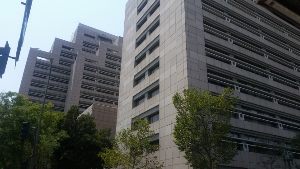 2nd District Court of Appeal CA Los Angeles

Since AB109 came into effect in October of 2011, judges, prosecutors and defense attorneys have struggled at times to determine where certain defendants would serve their sentences, either in prison or county jail.
The case of
People v. Atanacio Lorena Guillen
exemplified this issue. Guillen was arrested in August, 2011 for DUI. His blood alcohol content (BAC) was 0.21%. In December, 2011, he plead no contest to violating Vehicle Code § 23152(b) ("DUI with a BAC of .08% or higher by weight") and of giving false information to a police officer (Penal Code § 148.9(a)). Guillen also admitted that he had a prior felony conviction for DUI and that he served a prison term for that conviction.
The trial court then sentenced Guillen to two years in state prison for the DUI and consecutive one year term for his prison prior that he served (Vehicle Code § 23550.5 and Penal Code § 667.5(b)). It also sentenced to him a concurrent sentence of 180 days for giving false information to a police officer.
Guillen then appealed his sentence to state prison, arguing that he instead should have been sentenced to county jail. Guillen argued that because he was convicted and sentenced under Vehicle Code § 23550.5 after admitting his prior felony conviction for DUI. Penal Code § 42000 provides that unless a different penalty is specified, every person convicted of a felony should be imprisoned under Penal Code 1170. Section 1170 requires punishment in county jail.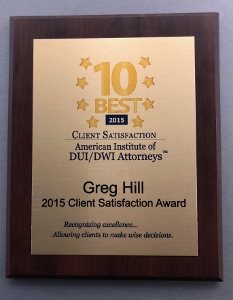 Specifically, Guillen pointed to Penal Code § 1170(h)(1), which states that "a felony punishable pursuant to this subdivision where the term is not specified in the underlying offense shall be punishable by a term of imprisonment in a county jail for 16 months, or two or three years." He also directed the appellate court to Penal Code § 4200 which provided that "[u]nless a different penalty is expressly provided by this code, every person convicted of a felony for a violation of any provision in this code shall be punished . . . by imprisonment pursuant to subdivision (b) of Section 1170 of the Penal Code."
The Second Appellate District, in
People v. Atanacio Corona Guillen
(2013 DJDAR 734), responded to this argument by pointing out that Guillen's plea was pursuant to Vehicle Code § 23550.5. This code section specifies that punishment shall be by "imprisonment in the state prison or confinement in a county jail of not more than one year." More importantly, section 23550.5 does not refer to Penal Code § 1170(h).
Consequently, the appellate court found that the trial court's sentence of state prison was proper. Unlike other statutes, 23550.5 was not affected by AB109. The court acknowledged that this may appear misplaced because many other seemingly serious crimes became eligible for county jail sentences under AB109. The court gave examples of involuntary manslaughter (Penal Code § 193(b)) and counterfeiting (Penal Code § 478). However, sentences for other crimes were unaffected by AB109, such as felony domestic violence (Penal Code § 273.5) and felony stalking (Penal Code § 646.9).
Thus, the judgment of the lower court was affirmed.

The citation for the Fourth Appellate District Court of Appeals ruling discussed above is People v. Atanacio Lorena Guillen (4th App. Dist., 2013) 212 Cal.App.4th 992, 151 Cal.Rptr.3d 514.

For more information about DUI, click on the following articles:
Contact
Greg Hill & Associates