Youth Parole Hearing (PC 3051) Not for One-Strike Offender?
In 2013, the California Legislature codified Penal Code § 3051, et seq., to "establish a parole eligibility mechanism that provides a person serving a sentence for crimes that he or she committed as a juvenile the opportunity to obtain release when he or she has shown that he or she has been rehabilitated and gained maturity . . ." In re Trejo (2017) 10 Cal.App.5th 972, 980.
The Gist of this Article: A person otherwise eligible for a youth offender parole hearing is ineligible if he or she had a prior conviction or a juvenile adjudication for a strike offense, as defined under the "Three Strikes" law or if the offense at issue is sentenced under the "One Strike Law" involving certain sex offenses.

Section 3051, in other words, provides for youth offender parole hearings that guarantee youth offenders a meaningful opportunity to be released on parole. Youth offenders who committed their "controlling offense" prior to reaching a specified age are entitled to a parole hearing after serving a designated period in custody (§ 3051(b)). A "controlling offense" is defined as, "the offense or enhancement for which any sentencing court imposed the longest term of imprisonment."
As originally enacted, section 3051 applied where the controlling offense was committed before the offender was 18 years old. Trejo, supra, p. 981, fn. 6. By amendment, effective January 1, 2016, the Legislature extended the availability of youth offender parole hearings to offender who were under 23 years old when they committed their controlling offense (SB 261). By subsequent amendments and as relevant here, the Legislature further extended the availability of youth offender parole hearings to offenders who were 25 years old or younger when they committed their controlling offenses (SB 394, effective January 1, 2018).
Over time, there have been exceptions to the types of crimes eligible for a youth offender parole hearings. For example, in August, 2016, section 3015(h) stated, "[t]his section shall not apply to cases in which sentencing occurs pursuant to Section 1170.12(b) to (i), inclusive, of Section 667, or Section 667.61, or in which an individual was sentenced to life in prison without the possibility of parole."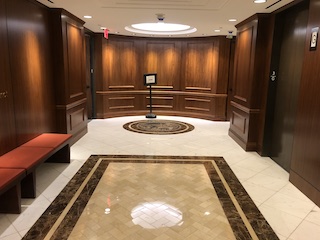 Fourth Appellate District Court of Appeals Div 1 San Diego
A person sentenced under Penal Code § 667.61, California's "One-Strike" law for various serious sex offenses, is excluded from a youth offender parole hearing. Is this a deprivation of equal protection?
The case of Jeremiah Ira Williams put this issue to the test. A jury in San Diego Superior Court found Mr. Williams guilty of one count of first degree robbery (Penal Code §§ 211 and 212.5), four counts of making a criminal threat (Penal Code § 422), two counts of forcible rape (Penal Code § 261(a)(2)), one count of sexual penetration by use of force (Penal Code § 289(a)), one count of forcible oral copulation (former Penal Code § 288a(c)(2)(A)), one count of burglary of an inhabited building (Penal Code § 459), one count of battery and one count of assault as lesser-included offenses of sodomy by use of force (Penal Code §§ 240 and 242), one count of assault with a deadly weapon (Penal Code § 245(a)(1)) and one count of false imprisonment by violence (Penal Code §§ 236 and 237(a)). There were two female victims.
The jury also found that Mr. Williams personally used a firearm (Penal Code § 12022.53(b)) and committed certain offenses in the commission of a burglary and inflicted great bodily harm.
The judge sentenced Williams to a term of 100 years to life plus 86 years and two months.

The trial appears to have been somewhat chaotic, as his appeal on many grounds alleges the judge removed him from the courtroom and allowed the trial to proceed without him after Williams disrupted proceedings repeatedly with many outbursts and unsuccessful Marsden hearings.
This article will limit its scope to whether Penal Code § 3051 is illegal as an unconstitutional deprivation of equal protection because is excludes certain "One Strike" sex offenders like Williams from a youth offender parole hearing, while it affords such a hearing to a murderer.
The Fourth Appellate District ruled on Williams' claim, noting that an equal protection challenge is evaluated by determining whether there is a rational basis for the difference in treatment. Johnson v. Dept. of Justice (2015) 60 Cal.4th 871.
"Equal protection of the law is denied only where there is no 'rational relationship' between the disparity of treatment and some legitimate government purpose.'" People v. Turnage (2012) 55 Cal.4th 62, 74. "This standard of rationality does not depend upon whether lawmakers ever actually articulated the purpose they sought to achieve. Nor must the underlying rationale be empirically substantiated." Id.
Here, given this standard, in Williams, the Fourth Appellate District rather quickly cited to multiple authorities that cited the significantly higher rate of recidivism in violent sex offenders released on parole." Citing on point to a similar challenge to 3051 in People v. Bell (2d App. Dist., 2016) 3 Cal.App.4th 865, wherein Mr. Bell made an equal protection challenge to the carve-out exception of One-Strike Offenders to 3051, the Fourth Appellate District adopted the Second District's rationale that the higher rate of recidivism served as a sufficient reasons to defend the disparate treatment and survive an equal protection challenge.

The citation for the Fourth Appellate District Court ruling discussed above is People v. Jeremiah Ira Williams (4th App. Dist., 2020) 47 Cal. App. 5th 475, 261 Cal. Rptr. 3d 70.


For more information about youth parole hearings and the One-Strike Law, please click on the following articles: