What's the Minimum Eligible Parole Date, How Reduced?
If you or a loved one is sentenced to state prison, one of the first questions that often arises is when is the earliest date he or she is eligible for being released on parole. This is known as the Minimum Eligible Parole Date, or MEPD. If someone is in county jail, there is no MEPD.
About This Article Briefly: One can shorten one's Minimum Eligible Parole Date (MEPD) by earning good time, work time credits under the new credits available under Prop 57 after May 1, 2017, as well as milestone credits also under Prop 57.

It should be noted that MEPD is most often associated with someone serving an indeterminate sentence of, for example twenty-five years to life or life with the possibility of parole.

Depending upon the circumstances (if one was under 18 at the time of the offense, unless defendant engaged in torture of the victim or the victim was a public official), even a person serving a sentence of life without the possibility of parole (LWOP) may be eligible for parole. Such prisoners, after serving 15 years, can also petition for resentencing under Senate Bill 9 / Penal Code § 1170(d)(2).
If the prisoner is incarcerated for a nonviolent felony, that person may be eligible for the benefits of Proposition 57 once he or she has completed service of the full term of the "primary offense," not counting any good conduct credits or programming credits earned pre-sentence or post-sentence. "Primary offense" means the term which the judge imposed the longest prison term without considering enhancements or consecutive sentences. For example, a person serving a sentence on a second strike completes "full term" after completing the base term before it is doubled. It should be noted that one's MPED is different from the date someone eligible for a Youth Offender Parole Hearing would have their Youth Offender Parole Hearing under Penal Code § 3051.
Some people are not in prison long enough for parole to be a consideration. When this is the case, the Earliest Possible Release Date (EPRD) is the date to consider. It is calculated based on the sentence imposed, subtracting pre-sentence good time credit and then subtracting good conduct and programming credits while in prison.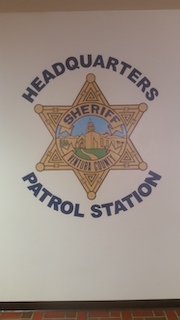 Ventura County Jail
For those serving an indeterminate sentence, i.e., 25 to life with the possibility of parole, the MEPD applies. It is calculated based on the minimum statutory term for the life offense (usually 15 or 25 years), minus any pre-sentence credits and minus any in-prison custody credits.

The minimum statutory term can be added together, i.e. if someone is sentenced to a 15 years to life on one count and a consecutive 25 years to life on a second count, the minimum statutory term for calculating one's MEPD is 40 years.
In prison custody credits have been modified by Prop 57, effective May 1, 2017. After this date, anyone convicted of first-degree or second-degree murder for a murder committed on or after June 3, 1998 or after receives one day extra credit for each four days served (20% credit). Such credits are not retroactive, so the extra credit only starts accumulating after May 1, 2017.
The same 20% credit is now available after May 1, 2017 for anyone serving time in prison for life sentence related to a gang crime, torture, kidnapping for ransom, robbery or rape during a carjacking, train-wrecking, aggravated assault by a person with a life sentence and bombing.
The 20% credit even applies to those serving life sentences under the Three Strikes Law and for sex offenses and those who have been deemed a "habitual sex offender" for crimes committed on or after September 20, 2006.
In addition, under Prop 57, those convicted of certain crimes that previously were afforded 15% credit for time served (one day for each six actually served), now are eligible for slightly more credit - 20% credit. The certain crimes included in this increased credit class include those convicted of a violent felony only, people committed to life terms or as a habitual sex offender for crimes committed prior to September 20, 2006 (Penal Code § 667.61, formerly 667.71), people with life term enhancements for discharging a firearm and causing great bodily injury (Penal Code § 12022.53(d)).
In addition, those convicted of murder for a crime that took place prior to June 3, 1998, received one day credit for each two days served (33% credit), as well as those deemed a "habitual sex offender" for a crime that took place prior to January 1, 1987.
In addition, after January 1, 2010, inmates could earn "Milestone Credits" for completing certain educational degrees, attending vocational courses and attending certain therapeutic programs like Alcoholics Anonymous and Narcotics Anonymous. However, very few people serving life sentences were able to take advantage of such programs because most were deemed ineligible for many of these programs, sadly. Effective August 1, 2017, however, these restrictions were removed.
It should be noted that there are limits to how much an inmate may reduce his sentence. If the inmate was especially motivated and took advantage of nearly every opportunity to earn in prison credits, he or she cannot reduce his sentence to less than seven years.
Lastly, it should be noted that if someone is sentenced to a life sentence, but then received a consecutive determinate term for conduct while in prison, the inmate still may have a parole hearing and be granted parole, but the person will not be released on parole until he or she first completes the determinate term imposed for conduct in prison.
For more information about custody credits and parole issues, please click on the following articles: