What Is Discriminatory Prosecution? What Is a Murgia Motion?
Many of our clients arrested for certain crimes like prostitution, disturbing the peace, housing code violations, trespassing, public intoxication, public urination, providing alcohol to a minor, underage possession of alcohol, and even DUI tell us that they are being discriminated against by being prosecuted because many other people were violating the law in the same way, but were not cited or arrested.
In a Nutshell: A Murgia motion is request for a judge to order dismissal of a case because the prosecution of defendant is being conducted in an arbitrary and/or discriminatory manner. Such a motion is really two motions, as the following article explains.

The basis for this claim is usually that the client is a member of a racial minority (even being white can be such a minority), a sexual preference or a supporter of a labor organization or political party.
This is similar to, but different from a
Pitchess
motion, in which a defendant claims that police engaged in racial profiling in arresting him, excessive force, planting evidence, coerced a confession or destroying evidence.
Pitchess v. Superior Court
(1974) 11 Cal.3d 531, 113 Cal.Rptr. 897.
This type of discriminatory prosecution described at the outset of this article denies the client equal protection of the law, as guaranteed by the Fourteenth Amendment. See
Baluyut v. Superior Court
(1996) 12 Cal.4th 826, 832, 50 Cal.Rptr.2d 101. If proven, a judge has the power to dismiss the case against the defendant on the ground that the prosecution is being conducted in an arbitrary or discriminatory manner.
Murgia v. Municipal Court
(1975) 15 Cal.3d 286, 291, 124 Cal.Rptr. 204.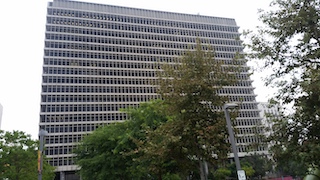 Clara Shortridge Foltz CCB
When this is claimed, the road to a dismissal is tough. Bringing a motion under
Murgia
, called a
Murgia
motion, is actually two motions.
First, defendant must obtain records relating to other arrests or prosecutions for the same offense, records that would prove that the government is acting in an impermissibly discriminatory manner. See, e.g.,
Griffin v. Municipal Court
(1977) 20 Cal.3d 300, 306, 142 Cal.Rptr. 286 (white defendant claimed he would not have been prosecuted if he had acted alone or if his partner (codefendant) had not been black was considered to have made a proper showing for discovery).
Such a motion for discovery should be brought as soon as possible. It is important to note that in California, before filing a motion for discovery under Penal Code § 1054.5(b), the party is required to make an informal discovery request (usually by letter) and then wait at least fifteen days before seeking court orders for discovery. Under
Murgia
, however, defendant is not subject to such time limits because the motion is instead based on the U.S. Constitution (Brady v. Maryland (1963) 373 U.S. 83, 83 S. Ct. 1194, 10 L. Ed. 2d 215), not the California Penal Code.
The burden of proof to obtain a judge's order that the prosecutor produce such records is high. Defendant must produce, "some evidence tending to show the existence of the essential elements of the defense, discriminatory effect and discriminatory intent."
People v. Superior Court
(Baez) (2000) 79 Cal.App.4th 1177, 1189, 94 Cal.Rptr.2d 706, quoting
People v. Armstrong
(1996) 517 U.S. 456, 468, 134 L.Ed. 2d 687, 700, 116 S.Ct. 1480. Put another way, the moving party must make a credible showing of different treatment of similarly situated person.
Armstrong
, at 470. This burden would necessarily be met if defendant could show a similarly situated individuals were not prosecuted.
Baez
, at 1191.
Once this discovery is ordered, then the defense must show by a preponderance of the evidence that there was discriminatory prosecution.
Miller v. Superior Court
(2002) 101 Cal.App.4th 728, 748, 124 Cal.Rptr.591;
People v. Smith
(1984) 155 Cal.App.3d 1103, 1129, 203 Cal.Rptr. 196.
This necessarily means defendant was singled out for prosecution based on an invidious criterion, typically defendant's membership in a particular group, and that the prosecution would not have occurred but for the discriminatory design of the prosecution.
People v. Superior Court
(Hartway) (1977) 19 Cal.3d 338, 348, 138 Cal.Rptr. 66. Defendant does not have to show police or the prosecutors had the specific intent to punish defendant for his or her membership in the group. The intent, rather, is just to "single out the group or a member of the group on the basis of that membership for prosecution that would not otherwise have taken place."
Baluyut v. Superior Court
(1996) 12 Cal.4th 826, 835, 50 Cal.Rptr. 101.
Statistical data on the prosecution of certain offenses is the evidence that has the most common application here, but often police will admit on a body-cam or a police dispatch recording of such a singling out.
Often, we find that the expense of bringing such a motion dissuades our clients from taking the next step to authorize us to file such a motion, as it can be very expensive and necessitate the retention of expert witnesses.
For more information about the related issue of a
Pitchess
motion, please click on the following articles:
When a Pitchess Motion Is Granted, the Judge Must Review the Police Officer's Confidential Personnel Records Rather Than Delegate Such Review to Another Person
Contact us.