What Is Bigamy (Penal Code §§ 281 to 284)? Punishment?
We have all heard the term "gold digger." It is meant to describe an opportunistic person, most commonly female, who seeks marriage only for the money (the "gold") and often fakes affection for the other person only to become married, with all the property rights attached that are coveted. What if the "gold digger" marries more than one person at the same time, perhaps to one for money and a certain lifestyle, but another to secure U.S. citizenship?
Regardless of the motivation, that person has committed bigamy under Penal Code §281(a) is she or he marries another while still married to someone else who is alive and to whom that person is still married. It is irrelevant legally, i.e. it is no defense, that you and your first spouse are going through a divorce (that is not yet final), you are living separately, your first marriage occurred in a country outside the U.S. or a different state, you never consummated your first marriage, you never had a honeymoon in your first marriage or the first spouse consents to your entering into a second marriage.
The Gist of this Article: Bigamy can be committed by being married to two different people who are alive, no matter where the two other people are located. To read more about certain common defenses and the punishment for committing this crime, please read the following article.

There is also no defense available for one's religious beliefs, i.e. one is a member of a church that encourages one to "marry and multiply," i.e. having "sister wives" under certain religions as in Utah.

However, if the first marriage is declared void, dissolved, you obtain a divorce, or the marriage is annulled, one certainly can marry a second time. Likewise, if the first spouse is believed dead for five years because the spouse is missing or "absent" (often proven by one having filed a missing person report with police five years earlier), one can enter into a second marriage.

Lastly, if one reasonably and actually and reasonably believes the first marriage was dissolved, one can enter into a second marriage. This last exception is fraught with folks who seek this exception, but who do not have a reasonable belief that the first marriage is really dissolved.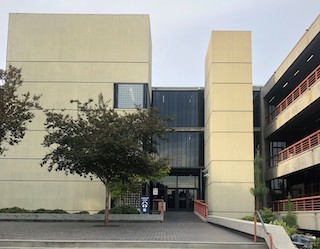 Bellflower Courthouse
Bigamy can be alleged and punished as a misdemeanor or a felony, depending upon the circumstances and the prior record of the accused. When the second marriage is not meant to disinherit another and not intended to commit a fraud, i.e. on citizenship rights, or to evade liability of some form, it is misdemeanor. The penalty for misdemeanor bigamy is up to one year in county jail and up to a $1,000 fine, plus penalties and assessments (meaning up to $4,500 owed).

When bigamy is committed only to obtain property (including U.S. citizenship) or further another crime (i.e. to claim a marital privilege against testifying in a criminal case), bigamy can be prosecuted as a felony. The punishment for felony bigamy can be up to three years in state prison before any sentencing enhancements apply.

Punishment for either a felony or misdemeanor can include probation, which may include an obligation to take certain classes, perform community service, community labor or Cal-Trans and even have a short (up to 180 days) stay in county jail.
The most common defenses to such a charge are mistake of fact, duress, involuntary intoxication and even necessity. One should be very careful and consult with an experienced attorney on asserting any defense, as necessity and duress have specific requirements that are narrowly interpreted.
It should be noted that both parties to the crime face prosecution, not just the person who knowingly enters a second marriage while the first marriage remains valid.
The biggest punishment, however, for bigamy is the deportation potential if the person is not a U.S. citizen as bigamy is certainly a crime of moral turpitude. The individual may also lose a professional license (i.e. doctor, lawyer, real estate broker, dentist, teacher) if one is convicted of this offense. It merits mention that licensing boards and the immigration court can consider a plea, even without a sentence, as a conviction, so it is critical that one be careful in how one resolves such a case.
For more information about bigamy, please click on the following articles:
Contact us.