What Is a Mentally Disordered Offender (MDO)? Consequences?
Do you have a family member or friend who has been designated an MDO? What does this mean? What happens if one is an MDO? An MDO (mentally disordered offender), formerly called an MDSO (mentally disordered sex offender), is a special status given to certain qualified individuals, resulting in a host of post-conviction consequences to ensure public safety.
Why This Article Matters: If a judge determines that a person is an MDO, that person is transferred to a prison hospital for treatment and supervision to protect the public. The term of commitment is initially one year, at the end of which that person is reviewed for release.
A mentally disordered parolee or former prisoner may be involuntarily committed (by court order) in one-year increments if the individual meets certain requirements evaluated by a judge at a hearing that is considered civil in nature (Penal Code §§ 2966(b) and 2972). At the end of the one year period, the person may be released or be recommended for an additional one-year period of treatment.

The person may be also ordered to a state hospital as a condition of parole.
To be committed post-conviction, the individual must suffer from a severe mental disorder (SMD), defined by statute at Penal Code § 2962(a), as "an illness or disease or condition which substantially impairs the person's thought, perception of reality, emotional process, or judgment, or which grossly impairs behavior, or which demonstrates evidence of an acute brain syndrome for which prompt remission in the absence of treatment is unlikely."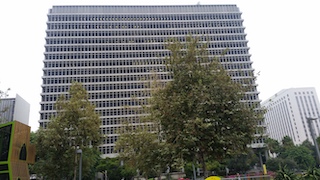 Clara Shortridge Foltz CCB
Personality disorders, such as bipolar conditions, and developmental disorders such as autism or attention deficit disorders, are generally excluded.
The person is evaluated for an SMD during the first year of the initial prison term, so as to address the condition and treat it while in prison.
However, if at the end of the prison term the condition appears to require more treatment, for public safety, MDO proceedings post-release can begin.
The judge must find that the SMD is not in remission and cannot be kept in remission without treatment. A person is not in remission if her or she has been physically violent, damaged property or made a threat that caused the victim reasonable fear, or refused to follow a treatment plan. Treatment can include psychotropic medication and/or psychological support. Penal Code § 2962(a).

A critical requirement that is often overlooked, but really should be foremost in any analysis is that the SMD was one of the causes of or an aggravating factor in the commission of the original crime. Penal Code § 2962(a).
It is also fundamental that the original crime be one of those listed in Penal Code § 2962(e)(2)(A) to (Q) and the defendant must have received a determinate (not indeterminate) sentence for its violation. Such crimes are violent in nature. Examples of crimes listed under section 2962(e)(2)(A) to (O) include voluntary manslaughter, attempted murder, felony arson, mayhem, kidnapping in violation of Penal Code § 207, any robbery wherein defendant used a dangerous or deadly weapon, carjacking, rape, sodomy by force, violence, duress or menace, oral copulation by force, violence, duress or menace, lewd acts upon a child under the age of 14 (Penal Code § 288), continuous sexual abuse (Penal Code § 288.5), exploding, igniting or attempting to explode a destructive device (Penal Code § 18745), any felony in which defendant used a firearm, or any crime where the defendant used force or violence or caused serious bodily injury as defined under Penal Code § 243(f)(4).
During the trial to determine initial treatment, continued treatment or release without supervision, the MDO may be shackled. People v. Fisher (2006) 136 Cal.App.4th 76, 80.
As one might expect, trials in such cases rely heavily upon expert psychiatric reports and the psychiatrists themselves opining as to whether the MDO's condition is in remission and what that expert recommends.

If the judge does rule that the MDO must submit to continued treatment of the SMD, the treatment is almost always inpatient at first, but may be changed to outpatient as the MDO progresses.

For more information about MDO and SVP issues, please click on the following articles:
Contact us.