Sentencing a Mentally Disordered Person Can Be Tricky
Kelvin Harrison was convicted in San Bernardino County of battery with serious bodily injury. He was sentenced to prison for two years.
Article in Short Form: Court makes mistake in sentencing mentally disordered offender to treatment.

When the crime occurred in 2008, both he and the victim were homeless. Harrison attacked another man with a steel pipe because he found a bag of grapes left by the victim where he normally slept. The grapes were allegedly filled with blood, which Harrison interpreted as an omen that the victim intended to harm him. Harrison then attacked the victim with the pipe.
At trial, a psychiatrist testified that Harrison suffered from paranoid schizophrenia or schizoaffective disorder. The psychiatrist testified that he had delusional beliefs that San Luis Obispo government agents "were out to get him and his family." Lastly, the psychiatrist testified that Harrison's disorder either caused or was the aggravating factor in the battery.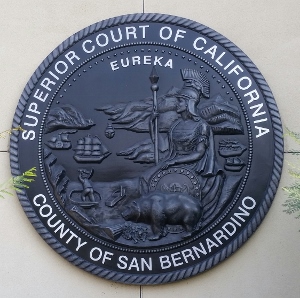 When Harrison's prison time ended, the Board of Parole Hearings determined that Harrison had a severe mental disorder and was a mentally disordered offender (MDO). As a condition of parole, the Board required him to undergo a year of treatment for his condition.
Harrison challenged the Board's ruling on multiple grounds, only some of which will be discussed here.
The Mentally Disabled Offender Act (MDO Act), enacted in 1985, requires that offenders who have been convicted of violent crimes related to their mental disorders, and who continue to pose a danger to society, receive mental health treatment until their mental disorder can be kept in remission.
One of the grounds that Harrison appealed on was that Dr. Suiter, the mental health professional who testified, did not perform an adequate evaluation and certification of his condition. Suiter testified that he had reviewed Harrison's treatment file and found that Harrison had two previous MDO evaluations. Those evaluations, however, were never introduced into evidence at the parole board hearing.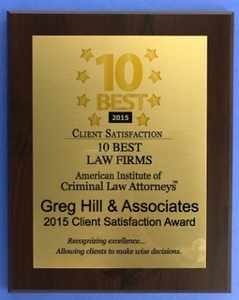 In noting this, the Fourth Appellate District agreed with Harrison that the Board had made a mistake (
Harrison v. Board of Parole Hearings
(2011 DJDAR 18383)). Thus, the Court of Appeals found, it had no way of knowing whether Harrison's condition was certified by the chief psychiatrist, as required by the MDO Act or even by the person in charge of his treatment, or even a practicing psychiatrist. The Court expressed concern that Harrison was being "railroaded" into treatment as a condition of parole without any real evaluation whatsoever.
The prosecution argued that Dr. Suiter would never have been called to testify if Harrison had not undergone the requisite evaluations. These lawyers further argued that Harrison would not even have been subject to parole (regardless of conditions) had the Bureau of Prisons failed to thoroughly evaluate him.
The Court of Appeals found this argument woefully weak, stating:
This legal nitpicking points to a larger problem. Dr. Suiter was
testifying based on a legal conclusion. Such testimony is not
substantial evidence. Moreover, he was not testifying about what
he actually observed in Harrison's case; he was testifying based
on the speculative assumption that the legal requirements for an
MDO proceeding (as he understood them) had, in fact, been complied
with. But this was sheer bootstrapping. The fact that those
requirements had been complied with was the very point that the
People had to prove and the trial court had to determine.
Moreover, the Court of Appeal noted, Dr. Suiter never even identified the prior evaluators or that their evaluation was in connection with Harrison's most recent imprisonment, rather than at some earlier time.
Sadly, this ruling did not mean Harrison was allowed to go on parole without conditions. Because an MDO proceeding is considered civil, double jeopardy does not apply. So the Appellate Court ordered the matter retried. It seems certain that the prosecution will know exactly what they now need to present to ensure Harrison is subject to mental health treatment as a condition of parole.
Postscript: The Fourth Appellate District Court of Appeals was later reversed by the State Supreme Court, which determined that the evaluation and certification provisions of Penal Code section 2962 specify the procedures by which an MDO determination is initiated; they do not constitute the statutory criteria by which the trier of fact at a hearing decides whether a prisoner is or is not an MDO. Therefore, Harrison's status as an MDO remained. Harrison v. Board of Parole Hearings (2011) 57 Cal.4th 1211, 312 P.3d 88.

For more information about unique sentencing issues, click on the following articles:
For case summaries of selected cases our firm has handled, click
here
.
Contact
Greg Hill & Associates