What Are the HAM and MADD VIP Programs? What Is the Fee?
In DUI cases, there is a seemingly endless list of things one must complete, pay or perform if granted either summary (informal) or formal probation. Two of those things common to most probation terms is the HAM (Hospital and Morgue) program and the MADD VIP (Victim Impact Panel). These classes are also assigned in reckless driving, speeding and minors in possession of alcohol cases.
Update to This Article: The Hospital and Morgue (HAM) Program now charges $250 per person as of November, 2017. It is a two-day program.

Both classes are intended to educate the probationer about the effects of DUI, reckless driving, and alcohol in general, notably injury and death, hopefully leading one to avoid alcohol intoxication, driving and the potential tragedies that can result. The classes are meant to adjust one's attitude.
Both classes can be completed in one or two days, depending upon the location of the class. In the past, there have been backlogs of classes, so it is a good idea to sign up early to reserve one's spot in class so that one completes the class by the deadline assigned as a term of probation.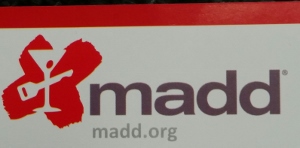 MADD Sign
The HAM program is most commonly reserved for younger probationers. Our older clients, those over 30, usually avoid having to take the class, except when there is a very high blood alcohol content (BAC) involved, an accident and/or someone is injured as a consequence of the DUI. The program is administered through Volunteer Los Angeles, which has offices in Van Nuys and Panorama City.
The hospital portion of the HAM program has changed over time from being a four hour, rather cursory program, to an eight hour, more thorough, program. Interestingly, if one is not under court orders to attend the class, the class is free, perhaps to encourage such attendees and prevent DUI and/or reckless driving.
In the hospital portion of the HAM program, an emergency room physician, trauma nurse and EMT each give short lectures to program attendees about their experiences and the types of patients they have treated. As might be expected, pictures of horrific accidents and injuries involving alcohol are shown.
The program usually starts at 8:00 a.m. and runs to 5:00 p.m. with a one hour lunch break. Classes are held at most locations both on weekdays and weekends. There are several locations that host such programs, including but not limited to White Memorial Medical Center in East Los Angeles on Cesar Chavez Avenue and Cedars-Sinai Medical Center on Beverly Boulevard in the mid-Wilshire area.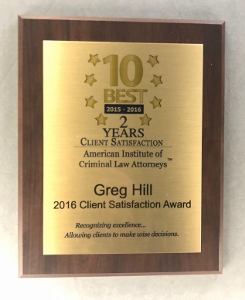 The coroner or morgue portion of the HAM program is shorter and less expensive. However, it is still a four hour program costing $35. In Los Angeles County, this takes place at the L.A. County Coroner's headquarters on Mission Road in East Los Angeles. Attendees are reminded that anyone of any race, of any age, can be a victim of a DUI driver. The smell of antiseptic cleaning products is pervasive in the cold rooms at the facility. The presentation describes how vital organs are taken from corpses and how some bodies are so badly injured that organ donations are not permitted.
After one attends the hospital and morgue portion of the program, one must submit a 500 word essay to the HAM program to get credit for the program to fulfill the terms of probation.
The MADD VIP program, as its name suggests, emphasizes how the effects of DUI can affect families, especially mothers of DUI victims. This program is assigned more readily by prosecutors as a term of probation. The program itself often is organized as a panel discussion with three or more speakers sharing their experiences with a loved one passing away as a result of a DUI driver.
Classes in Los Angeles County are no longer held in downtown Los Angeles, but now are held in Santa Fe Springs. The fee is $25 and the class lasts approximately one hour. Classes are held once a month in English and once a month in Spanish.
In Riverside County, the MADD VIP program lasts two hours and is held in three locations – Moreno Valley, Palm Desert and Temecula. The fee is also $25 and classes are offered once per month.
In San Bernardino County, the program also costs $25 and is similarly offered just once a month. There are three locations for classes – Chino, Victorville and downtown San Bernardino. The classes last two hours.
The specifics of these classes have changed over time and most likely will continue to change. This article is meant to merely give the reader a snapshot of specifics at one point in time, May of 2013. The prudent reader will verify the specifics of the HAM and / or MADD VIP program upon enrollment.
For more information about punishment for DUI, click on the following articles:
Contact
Greg Hill & Associates